Paint protects furniture, walls, ceilings, and other items from wear and damage, in addition to enhancing their appearance. However, not all paints are the same, and it's important to find the best ones to use. If you've wondered whether Jolie Paints are worth your attention, read this Jolie paint review!
---
About Jolie Paints
Motivated by a passion for beauty and the empowering philosophies of DIY, Lisa and Scott Rickert launched Jolie Paints in 2018. With over a decade of experience in DIY before that, they pride themselves on creating paints with stunning and durable colors. However, they also provide brushes, embellishments, tiles, spray shelters, and other relevant products.
Everything that the company offers is available online or at any of the numerous small businesses in their distribution network. In fact, their popularity has influenced the spread of chalk paint throughout the U.S.
---
Pros and Cons of Jolie Paints
There's no doubt that Jolie chalk paints are well-made. Of course, you may want to know the specific benefits of using them. We'll list them for you!
Pros
Their paint does not have the strong chemical scent you find in other paints.
The paint has a smooth texture, leaving no grit or lumps after application.
You may only need one coat of paint per project because it's so thick and velvety. Two coats simply strengthen the overall effect.
Each coat dries quickly.
You can choose from 42 different colors.
If none of the colors are exactly what you want, you can order one of their 300+ premade color mixes or customize your own color.
The paint interacts well with wax, especially the Jolie brand.
Minimal prep work is required before starting to paint.
The paint tends not to leave tiny dried particles on paintbrushes, making them easy to clean after your project is done.
There is a Jolie Everyday Guide available for download with instructions on how to use their products to get the best results possible. There are tutorial videos as well.
You can also get an essentials kit with everything you need to help you get started.
Cons
Jolie paint is more expensive than what you would find from mass production companies or large retail chains.
If there are no small businesses nearby that offer Jolie products, you will have to order them online and wait for them to arrive.
---
Uses for Jolie Paints
You may find yourself enjoying Jolie paints so much that you'll want every excuse possible to use them. Fortunately, there are plenty! Consider all these ways that you could improve your home with a paint set of your choice.
Furniture
Sunlight, humidity, and the mere passage of time can all cause furniture color to fade. A new coat of Jolie paint could revive its appearance and act as a shield against premature wear. If you just want to add an embellishment, use Jolie chalk paint with a stencil of your choice to create an image that gives your furniture some personality!
Doors and Cabinetry
Have you been thinking about replacing your worn-out doors and cabinets? Refacing them is an easier and less expensive alternative, and Jolie paints can help with that. Sand down the wood and then add a couple of coats of paint to make them look fresh and appealing. You could also install new knobs or pulls sourced from the Jolie store.
Labels and Symbols
Perhaps you'd like to put labels or symbols on certain doors, drawers, cupboards, or shelves to describe the purposes of the spaces behind them. Jolie's Metallic Touch Kit includes essentials like artist brushes and gilding wax. Pair them with a stencil, or freehand your own design, to fulfill your vision. It will make your home more organized and easy to navigate.
Artwork
Of course, simply making your home more beautiful is a great reason to use Jolie paint. When your environment feels attractive and balanced, you'll experience better moods, clarity of mind, and enhanced focus. With paints, stencils, and anything else that strikes your fancy, make gorgeous artwork on canvases, mirrors, chalkboards, or even directly on your walls.
---
Popular Jolie Paint Colors
Not sure how to choose the right colors for your project? Luckily, lots of Jolie paint enthusiasts have tried their products, helping you make choices with minimal risk. Take a look at a few of the most popular Jolie paint colors to inform your decisions!
Noir
Since many DIYers opt for neutral colors to ensure that their projects can fit in seamlessly with most decor schemes, it's only natural that the bestselling Jolie paints are shades of white, black, and gray. Look at this Jolie Noir Black, though! It's no wonder that such a rich, dramatic shade of black is so popular.
Palace White
A warm shade of white is sure to imbue any object with a sense of elegance and positivity. Those are the qualities you'll find in Jolie's Palace White paint. It would look particularly lovely on the walls and ceilings of small rooms so that the space feels larger, sunnier, and more welcoming.
Palace White is just one of the colors available in the gallon-size wall and trim paint.
Swedish Grey
Gray is prized among painters for the way it conveys calmness and serenity. This Jolie Swedish Grey encourages that same mood while adding a chic warmth to an otherwise cool color. Apply it anywhere that you'd like to feel tranquil.
Navy Blue
Though not technically a neutral color, blue is known to pair well with nearly anything, and it inspires feelings of harmony and friendliness. Jolie's Classic Navy is especially popular for its depth and strength; it also creates breathtaking contrasts with lighter colors. That makes it a common choice for a piece of furniture against white or pastel walls.
---
Wrapping up My Jolie Paint Review
When you get an essentials kit and all the paint colors you want, it's time to start painting! We're certain that you'll love Jolie paints as much as we do. In fact, we used their paints to spruce up an old dresser, and we'll show you how we did it! Check out our website for more DIY painting ideas that these paints could help you achieve.
About the Author
Latest Posts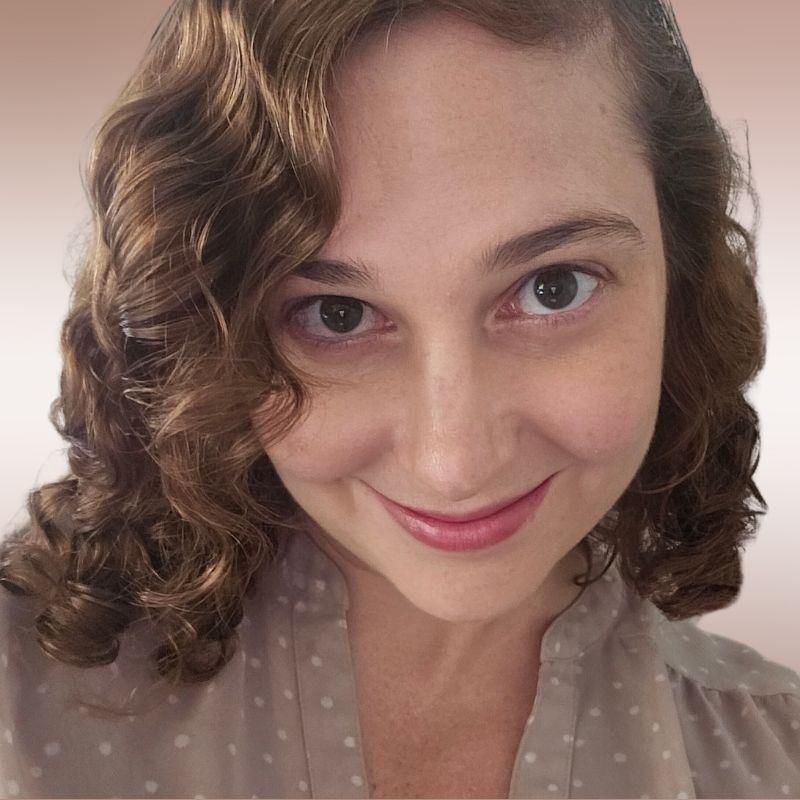 With a bachelor's degree in history and several years of professional writing experience, Ashley Morales believes there's a story in everything. It's her passion to tell each one that she can.
For Ashley, the home is a sanctuary. It's where she works, rests, and spends time with her family. She believes that everybody should feel the same about their own homes, which is why she loves contributing to That Sweet Tea Life!