Are your walls looking a little bare and boring? Sure, you could hang some pictures and decorations to spruce them up. But thinking outside the box with some wall stenciling ideas will give your walls a unique and eye-catching look!
Whether you're highly artistic or not, there are plenty of ideas out there to fit your needs and skill sets.
Keep reading to see some inspiration and ideas for stencils to help you get started revamping your home's walls!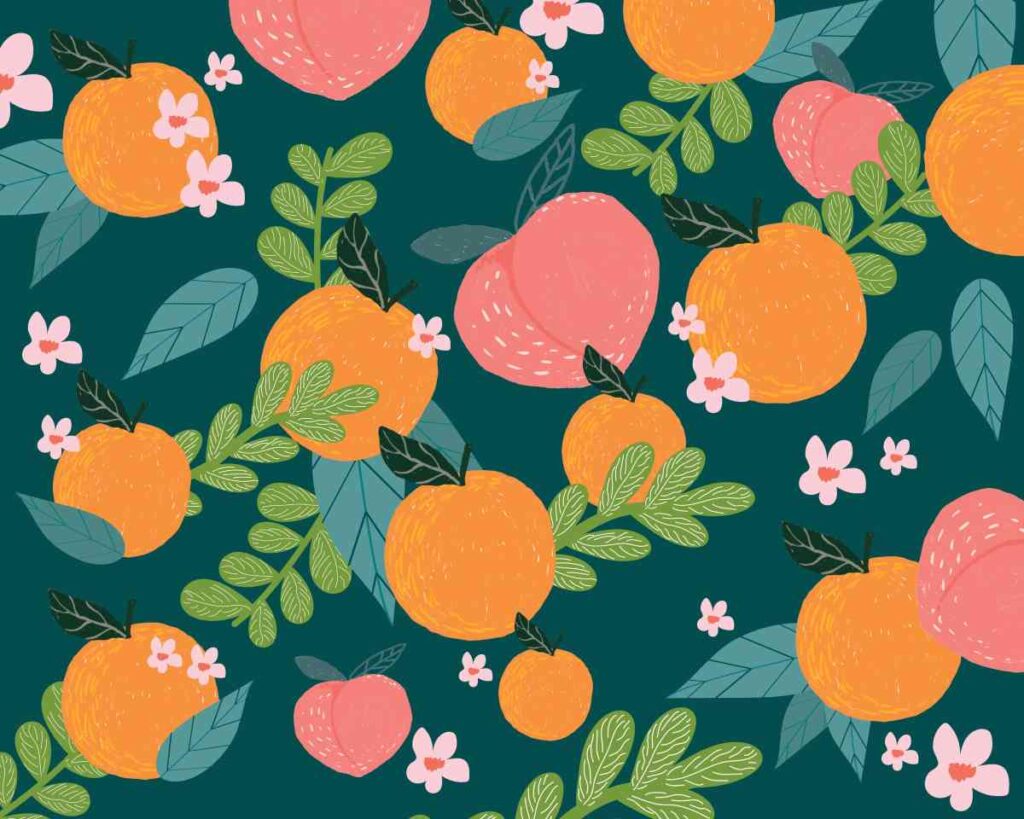 ---
Simple Wall Stenciling Ideas
1. Triangle Mountains
Using shapes is a great way to keep your mural simple and easy to create. This triangle mountain wall stencil mural idea uses only a few colors and sharp lines.
But don't let the sharp lines scare you away, as you can easily make your own stencil with some painter's tape. Luckily, all the mountains are different sizes, so you don't need to be consistent with angles.
You can also easily customize this type of mural with color changes or omitting the birds and the sun. Or you can add more birds, clouds, and anything else you desire.
Using bird stencils will significantly reduce your painting time and make the shapes look sharp. And if you can't draw a perfect circle for the sun, this set of circle stencils will give you several sizes to choose from.
2. Blue Wave Gradient
If you love the ocean, this blue wave gradient wall stencil mural idea is the perfect fit. It uses a simple color palette and curved lines to create the feeling of the sea.
Due to the curved structure of these waves, painter's tape might not be the best option. Instead, freehanding the waves might be easier. This ocean wave stencil can you help you get started, and then you can freehand the details.
Just try to ensure that each layer is dry before you move on to the next to prevent smudging.
Customize this mural any way you want. You could add hues of green to contrast with the blue or maybe use an entirely different color palette. Something like a sunset color palette would look nice too!
3. Abstract Neutral Painting
Abstract designs are always an excellent way to go, as they offer beautiful results and don't need to be perfect. Something like this abstract painting-like wall mural idea might look intimidating at first.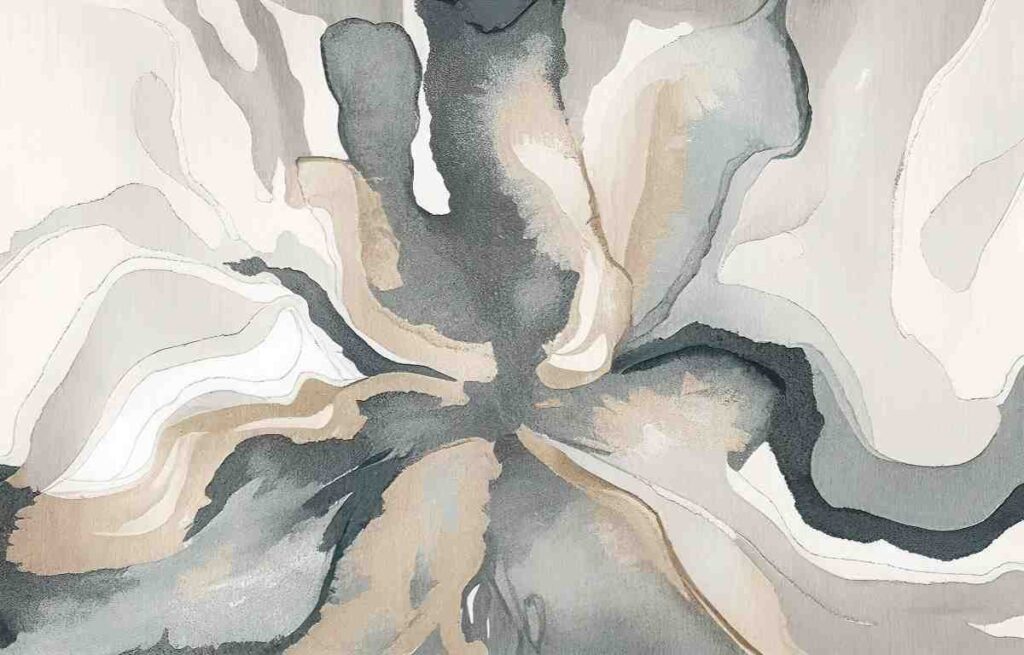 While this isn't a stenciling idea, the process is quite uncomplicated, like using stencils. You'll need to freehand it due to the curvature of all the lines. But you'll need a microfiber glove for blending to create a smudged look.
To smooth out the lines, you'll need to wet the microfiber glove and rub the painted area you want to be blended. But be sure to do this while the paint is still wet, or it won't work well. This technique will give the paint a watercolor look.
Try to play around with colors with this idea! You don't need to use neutrals if that's not your style.
If you're not quite ready to create your own abstract flower idea, try a large Dahlia wall stencil. You can blend neutral colors while the paint is still wet for an abstract look.
4. Flower Outlines
Creating a flower outline mural with wall stencils and bright colors is definitely an attention-grabber!
Using pastels or muted colors in the background is a great way to make the flowers pop. You don't need to use black for the outlines, but using something darker than the background is always best.
Stencils will be your best friend with this design. Using a variety of leaf stencils and flower stencils can make things much easier and more controllable!
5. Quotes
You've probably noticed inspiring quote murals if you've walked around a city. So, why not use this wall mural idea in your own home?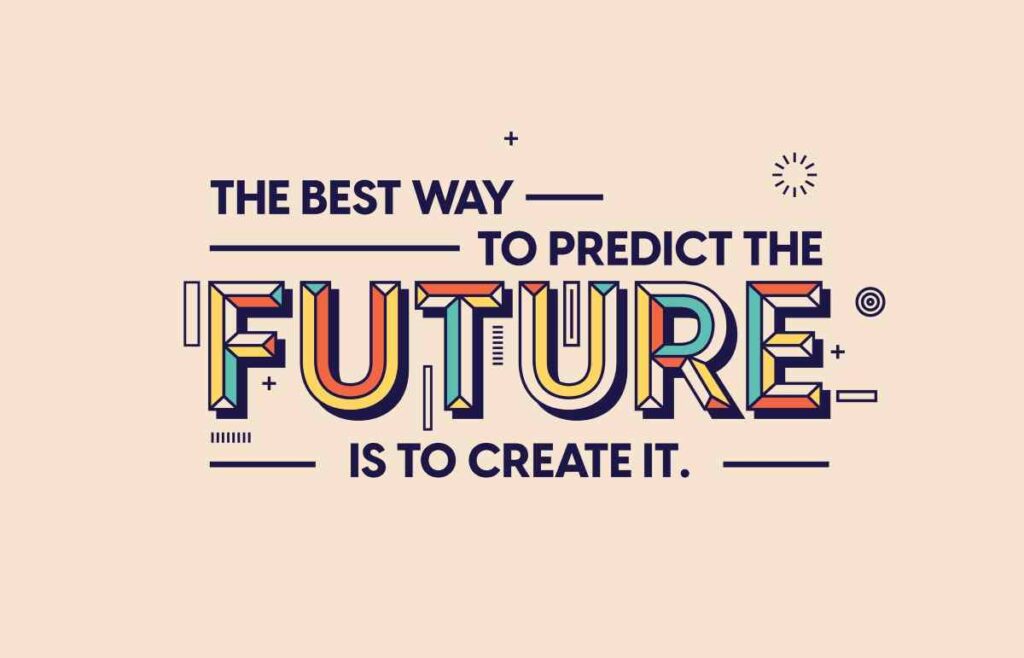 Painting quotes on your walls can provide some well-needed motivation or happiness whenever you glance at them.
But to make a painted quote look great, you need to be precise. Using letter stencils can be a lifesaver.
Etsy shops also offer custom stencils and will make the whole quote for you!
6. Welcome Mural
Many people create a welcoming home environment with things like greeting signs on their doors. But, if you want something outside the box, painting an entire welcome wall is a cool wall stencil idea!
Using different languages is a nice touch, as it creates a more intriguing design instead of repeating the English word.
Large stencils are probably the best way to go about this mural unless you enjoy freehanding. And while this idea uses a rainbow of colors, you may want to customize it to fit your atmosphere.
You might choose to use one color or even a neutral color palette. Either way, this is definitely a conversation piece!
---
Advanced Wall Stenciling Ideas
7. Tropical Leaves
If you need a tropical retreat, using stencils to create this tropical leaf mural is the perfect way to recreate that vacation feeling! Wall mural ideas like this would look great almost anywhere with its bright greens, yellows, and blues. The content and colors of tropical murals bring more joy and a sense of relaxation into a space.
The easiest way to start this mural would be with tropical leaf stencils. Using these will help you get your base shapes onto the wall. Then you can get into the details with small paint brushes and even use the microfiber glove technique. If blending colors scares you, doing detailed outlines instead is also an option.
8. Meadow
How about bringing the outdoors to your walls? A pretty meadow mural like this brings in an assortment of wildflowers and greenery to otherwise plain walls simply by using wall stencils.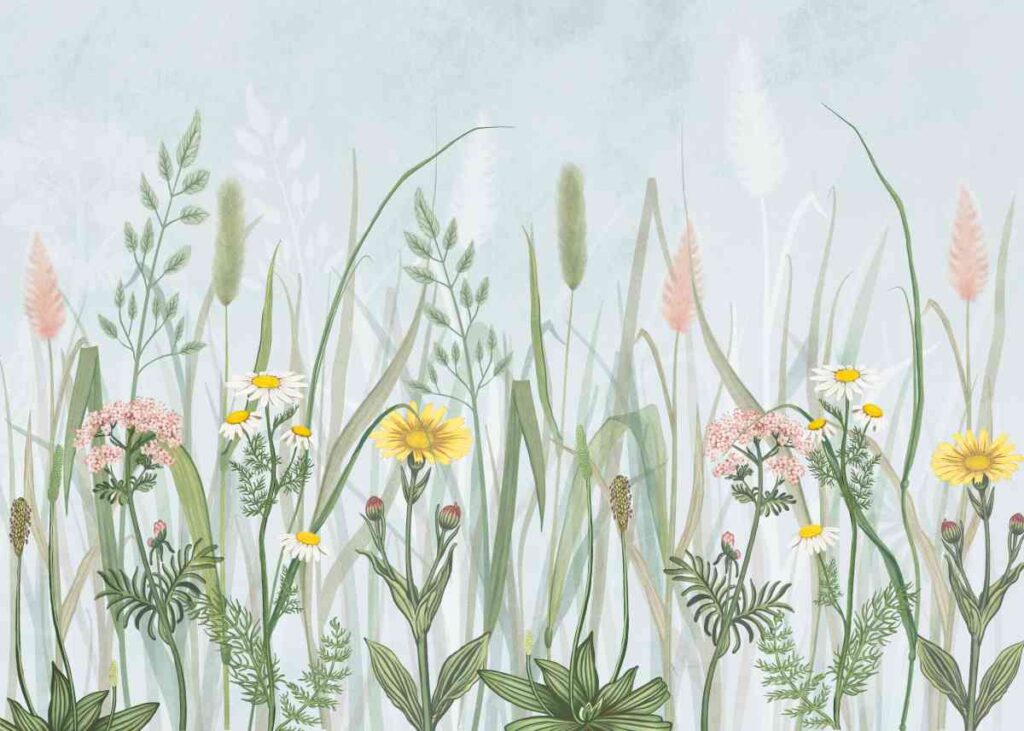 Using different angled flower stencils is a great starting point for determining your general placement. The stencils will also help you put down a base coat of paint so you know where to put your details. But, if you feel confident, freehanding the flowers is always an option.
Try picking bright colors for the flowers, as meadows contain mostly green. Bright pinks, yellows, and even blue can help the flowers pop off the wall.
9. Faux Window
Is the wall you're painting in a place that's scarce of windows? Try making a window with some paint! With focus, and the help of painter's tape, you can create a window illusion without cutting the wall open.
This faux window wall mural idea can easily open up a space with a realistic peek into the outdoors.
Painter's tape will be vital in the beginning, as you need perfectly straight lines to frame the window. Lining the frame and panels with tape is probably the best way to start. You can then use rose stencils for the border and abstract design stencils for the frame.
10. Cityscape
If you admire the city, you can bring the city right to your walls with a cityscape mural! This wall mural idea, in particular, uses plenty of sharp, straight lines.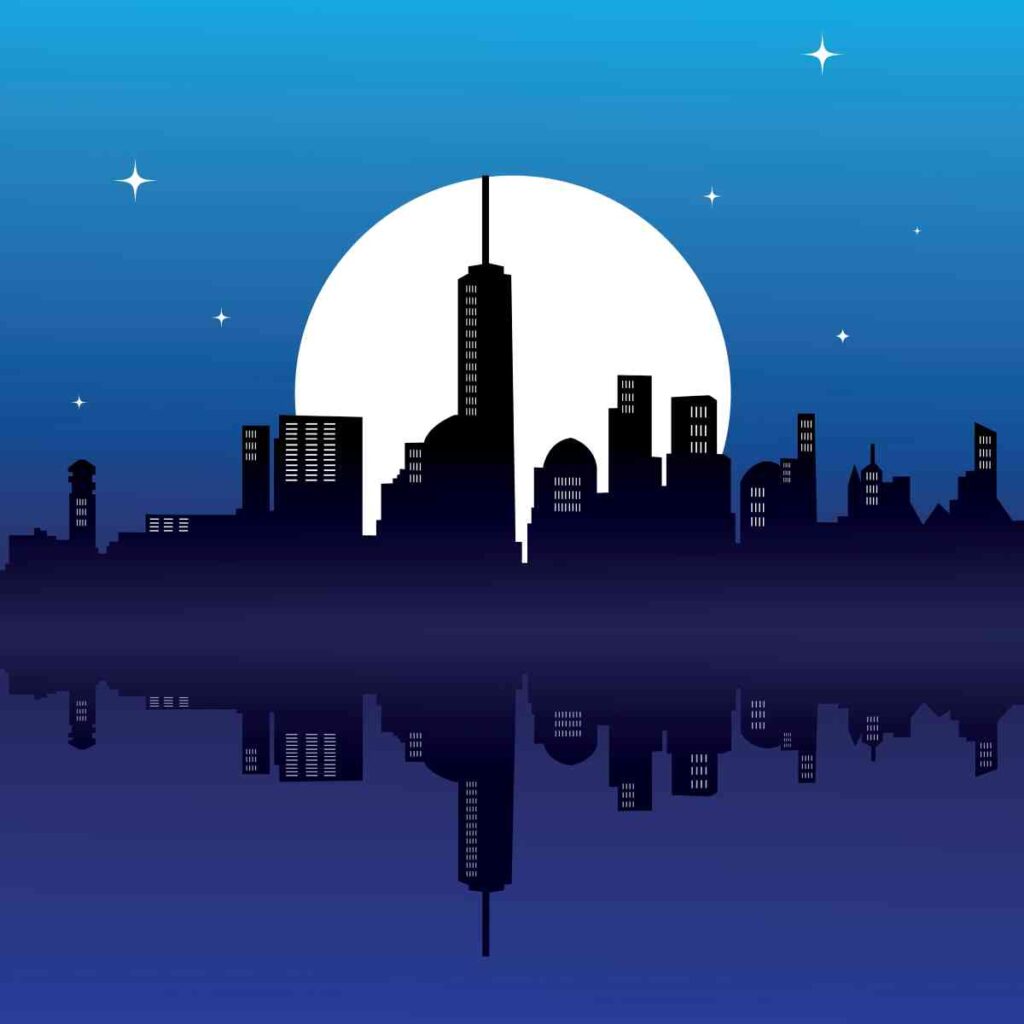 A cityscape stencil is a great way to start, but you'll probably also want to use painter's tape to help fill in details. Setting up all your tape may take a little while, but your end result will be well worth it.
Use these twinkle star stencils for the perfect stars in the night sky.
This idea offers simplicity by using lines and a singular color but also offers intricate details at the same time. It's a piece that people will want to examine and explore.
And if you don't like black and white, choose another color pair! Just try to make sure your line work contrasts heavily against the background to make it pop.
---
Repetitive/Patterned Wall Stenciling Ideas
11. Sea Creatures
Bring the beach to you with a patterned sea creature-themed mural! You could use this mural anywhere, but it would go best in places where there's water. Near a pool, in the bathroom, or even in the kitchen would be great places for this wall mural idea.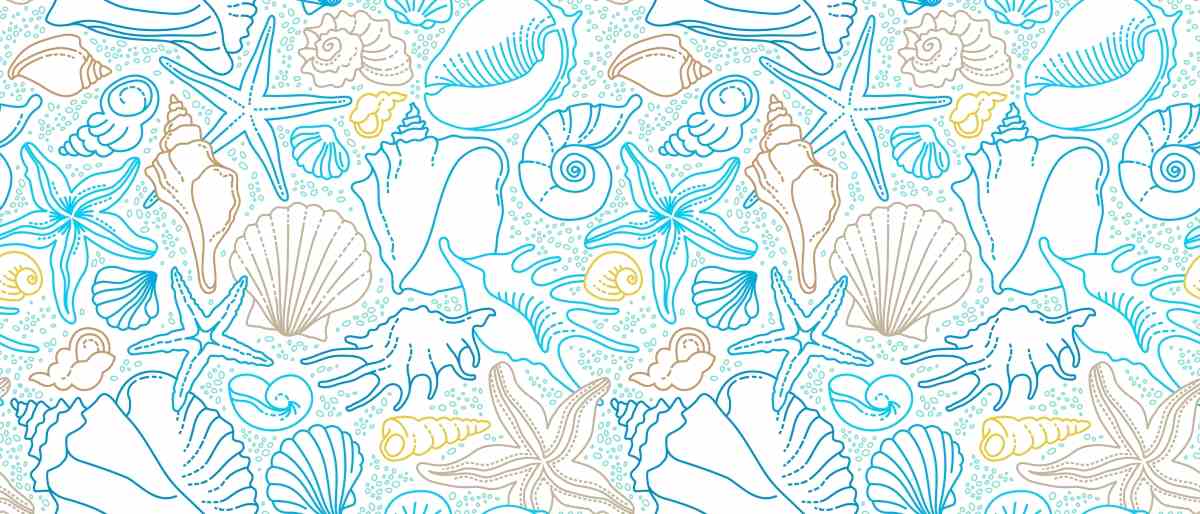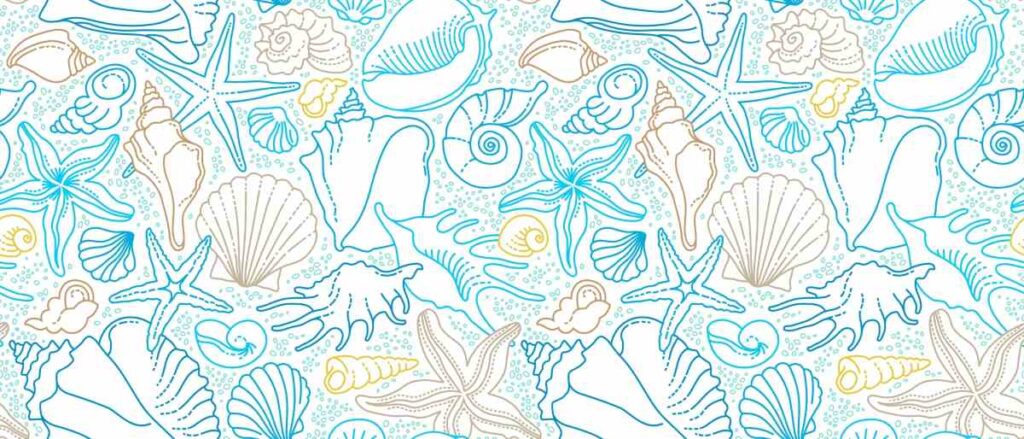 You can use ocean creature stencils to trace around and then paint the outline, or simply paint inside the stencil like normal. Whichever method you choose, using colors like blue, green, and maybe a pop of coral will accentuate the ocean feel.
Using blue and green in your mural can also help provoke positive feelings like joy, amusement, and relief!
12. Abstract Color Blocking
An abstract color-blocking mural can bring eye-catching contrast to your previously plain wall.
Try playing around with different shades of the same color to create a sense of depth. Combining cool and warm colors is also an excellent idea for added contrast.
But you can, of course, stick to a specific color palette as well. Neutrals, pastels, or black and grays are nice combinations if you need inspiration for this wall mural idea.
Color blocking typically uses straight lines and geometric shapes. Painter's tape and tracing objects like bowls, cups, pans, and other household items can help you get crisp lines. You can also try these geometric wall stencils to get you started.
13. Abstract Lines
Creating a mural full of abstract lines creates the illusion of depth. Within this idea, you'll see that the lines form what look like varying overlapping triangles.
And it looks like some are about to jump off the wall with their different positions and angles. This is an excellent way to grab an onlooker's eye.
You can create your own stencils by using painter's tape to block off your lines to create something sharp and detailed like this. As for color, you don't need to stick to just black and white.
Using color will look just as good. You could even use multiple colors to create more of a wow factor.
Feeling intimidated by creating a whole wall with taped lines? Try using this smaller-scale wall stencil in muted colors.
14. Fruits
Fruit patterns rarely fail at bringing fun and happy vibes to a wall. This orange and peach wall mural idea has an animated or cartoon-like look to it, which adds to the positive feeling.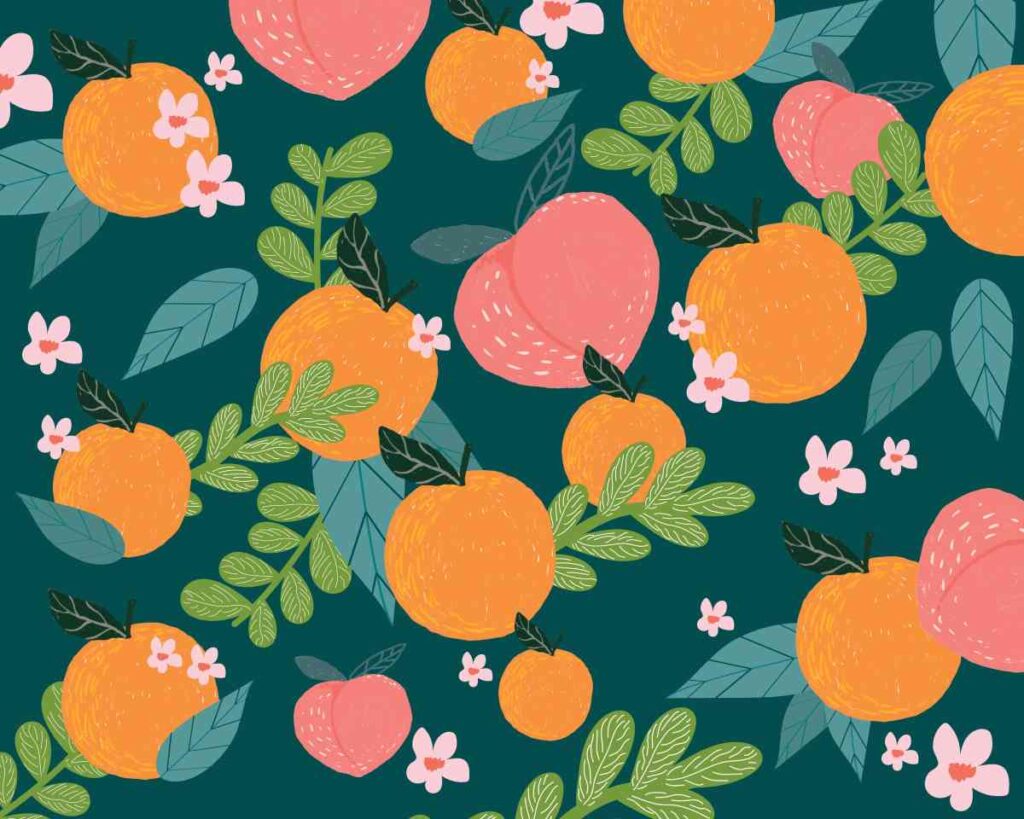 While the colors within this mural look great together, you don't need to use peaches and oranges solely. You could spruce this design up with other fruits like pineapples or lemons. These fruits will bring in bright pops of color against the green background.
If you'd rather not freehand the leaves, use varying leaf stencils! However, this particular design has a rough look to it. So, if you like the rough look, freehanding would be fine too.
15. Overlayed Palms
This overlayed palms wall mural idea uses palm leaves in different colors to create a tropical pattern. It focuses primarily on warm colors against a dark background, which creates a fair amount of contrast. If you change the color palette, try to use contrasting colors like this.
These palm leaf stencils can help get you started on this mural. Now you just have to decide which colors of paint to use.
---
Start Painting These Beautiful Wall Mural Ideas!
Large-scale paintings, like murals, can make a massive difference in the vibes of a given space. They can make perfect accent walls instead of just slapping on some wallpaper. And by simply using stencils and painter's tape, they're fun and easy to make.
Use these wall mural ideas for brainstorming, and get started on your new painting project this weekend!
If you're planning on stenciling your project, we have some great tips on How to Paint with Stencils and Get Amazing Results.