When using rustic blue paint in your home, the possibilities are endless. This relaxing color has green and grey undertones, making it the perfect addition to relaxing earthy palettes and wood decor.
There are multiple shades of rustic blue, and therefore this color has the ultimate potential to spruce up a space while adding a calm atmosphere – it's the best of both worlds!
Whether you're redecorating a bedroom, kitchen, bathroom, or living room, keep reading to find out all of the magical ways to use rustic blue paint in your home!
---
Appreciating Accents
When thinking about rustic paint ideas, the easiest way to use rustic blue paint at home is by embracing the use of accent furniture. Accents can look different depending on the room, but they all hold the same purpose – creating a fun focal point to bring some life into a space!
Using accents is also a delightful way to enable unique furniture pieces to stand out and help bring a room together. Once you learn to appreciate the beauty of accent pieces, you'll be sure to wonder why you never used them sooner!
---
Transforming Your Bedroom
Adding rustic blue paint to your bedroom walls can be a great way to add a calming element to the place where you sleep. Having a blue bedroom promotes relaxation and peace. In fact, blue walls have been proven to lower blood pressure and heart rate – making it much easier to get a good night's sleep!
Besides adding rustic blue paint to your walls, try incorporating this color with some unique furniture pieces. If you work from home or just like to have a place to sit with your computer, this rustic blue desk can be a great addition to your personal workspace.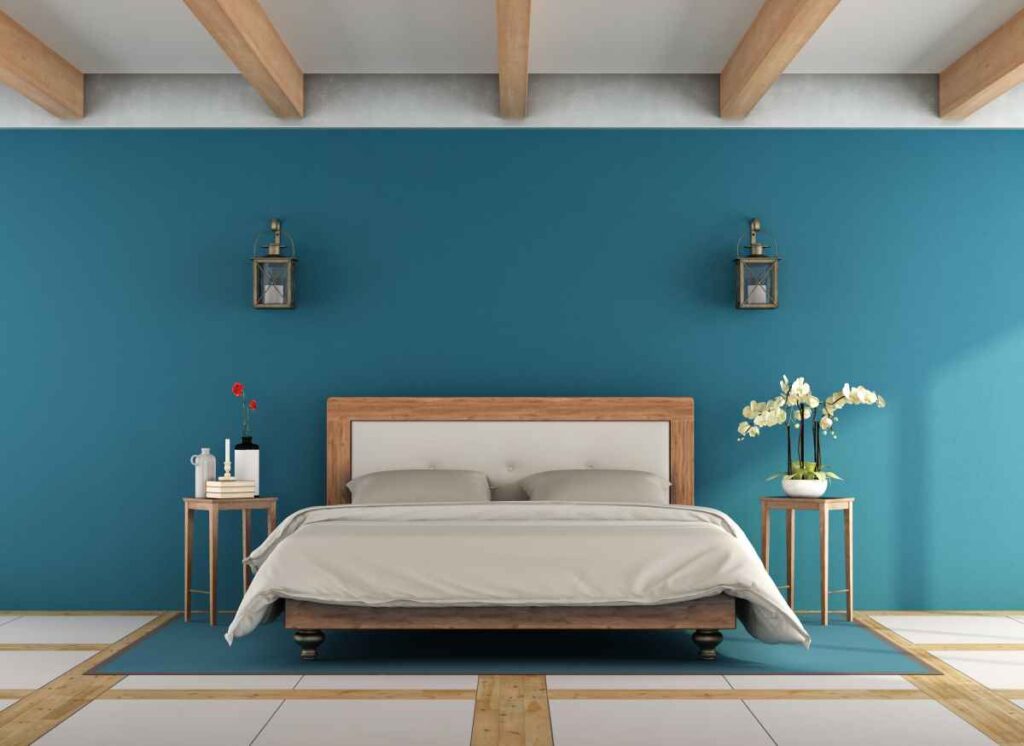 If you have a more neutral-colored desk, this rustic blue lamp leans into its green undertones and can add a nice pop of color.
For rustic paint ideas that deserve to stand front and center, try using a rustic blue bed frame to emphasize your bed. This bed frame can be complemented with a neutral-colored bedspread to allow the color to stand out.
Adding a rustic blue nightstand next to a neutral bed is also a great way to include a fun splash of color in your space.
Armoires, dressers, and even pillows can be creative ways to integrate rustic blue into your bedroom. For those who like to accessorize, this jewelry organizer is a unique way to feature rustic blue paint as practical wall decor!
---
Using Rustic Blue in the Bathroom
Rustic paint ideas don't always have to involve the main rooms of a house. Even adding rustic blue paint to your bathroom can be an exciting way to change things up.
This rustic blue vanity with an optional mirror will instantly change the vibe of your bathroom, giving it a more tranquil farmhouse feel.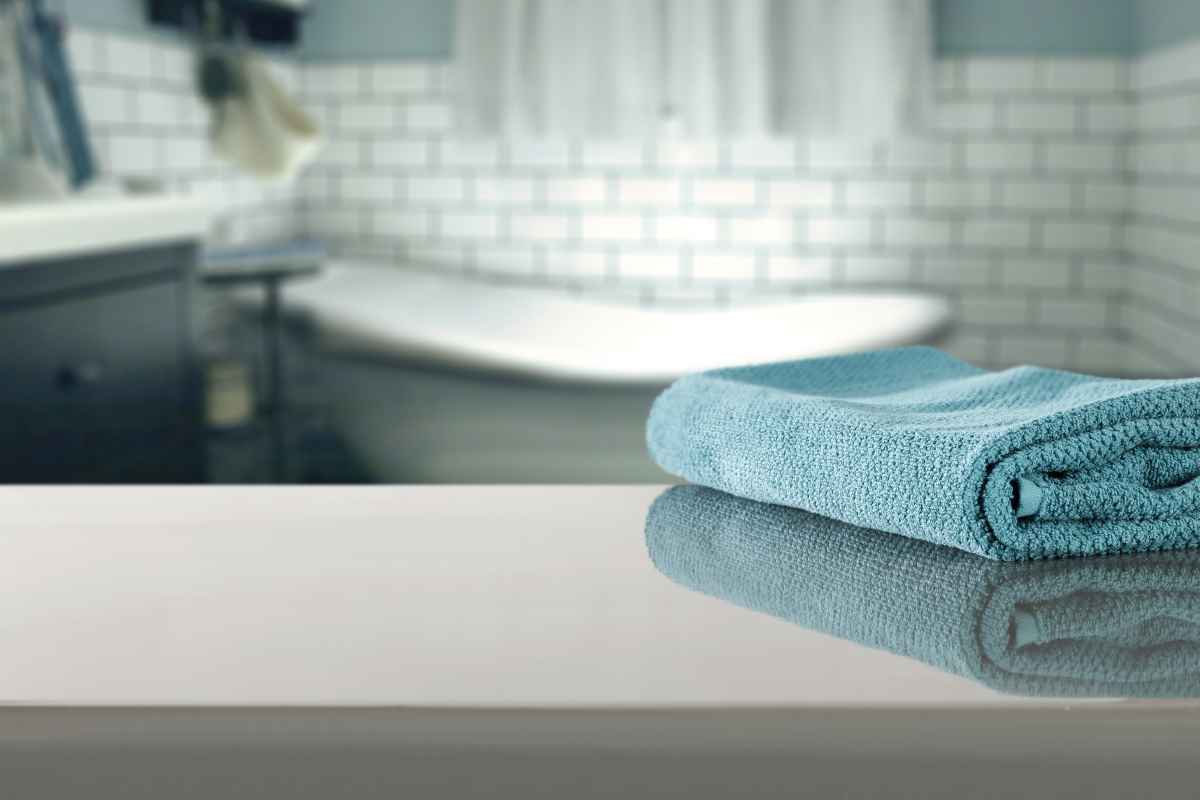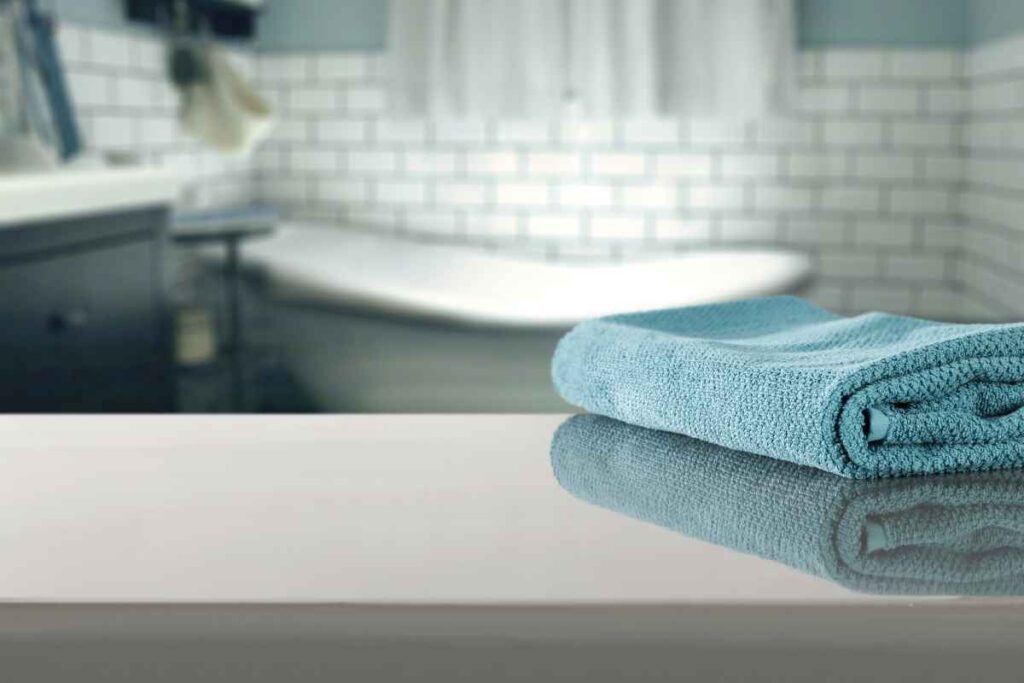 To save storage space and add a splash of color to your bathroom, these rustic blue floating shelves can be a nice addition to your wall. Placing the shelves above the toilet is the best way to be space-efficient.
Even a nice set of quality towels can be used as decor in your bathroom – who knew rustic paint ideas could be this easy?
---
Spicing Up the Kitchen
For rustic paint ideas in the kitchen, consider how you want your space to look. Adding rustic blue paint to your upper cabinets is a great way to draw attention to them, as well as make your cabinets an eye-level focal point.
For a more casual way to incorporate some color in the kitchen, try adding rustic blue paint to your lower cabinets. If your kitchen has an island, painting the base a deep rustic blue is a surefire way to make it shine, especially if the island is directly in the center of the room.
Adding this rustic blue centerpiece can help give your kitchen a farmhouse feel while adding the comforting tones of the color blue.
Even a rustic blue dinnerware set can help bring color to both your kitchen and dining room table. If you have transparent cabinets, colored dinnerware can add an almost effortless decoration to your space!
To maximize storage without giving up design, these vintage storage containers can hold your pantry staples while adding some flair to your countertops.
---
Rustic Blue Paint Ideas For a Living Room
When using rustic blue paint in your living room, think about how you want your space to appear to guests. If you were a visitor in your own home, what would your eyes be drawn to?
Because coffee tables and TV stands are common items that naturally receive a lot of attention in a living room, these can make great accent pieces when considering rustic paint ideas for a living room.
This coffee table has a nice blue finish that gives off a truly rustic feel with its wooden frame. Adding a TV stand that gives off a rustic vibe is also a great way to make rustic blue the focal point of your living room.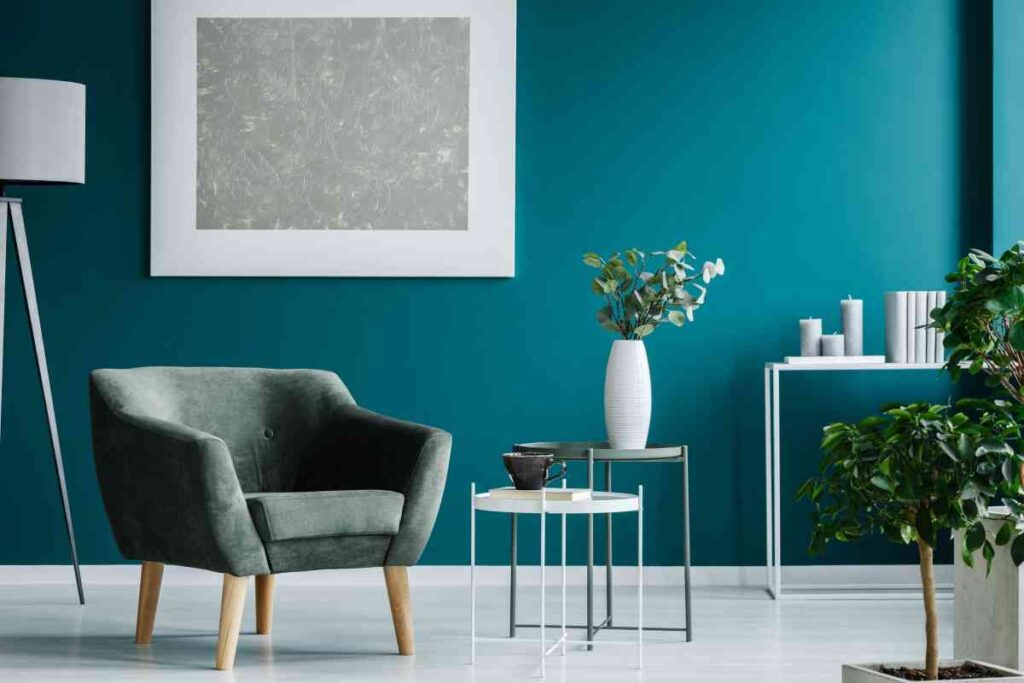 This wood console table makes a great addition to the entryway or edge of your living room to increase both space and design. A traditional bookshelf or rustic ladder bookshelf are also great options to increase storage while maintaining the use of rustic blue accents to create charming pops of color.
If your home has a fireplace, painting the wall behind it a rustic blue color can be a great way to highlight an already prominent focal piece. Experimenting with wall styles and colors can be an exciting way to bring new life into a room.
Try creating a faux shiplap wall and painting it blue for a cheap and easy way to spruce up your space!
Mirrors are an effortless way to open up a space by adding the illusion of natural light. Even painting a window frame can give the natural light an opportunity to make the rustic blue color shine in your home.
---
So Many Ways to Use Rustic Blue Paint
With endless ways to be creative, there's no doubt that rustic blue paint deserves a spot in your home. In a matter of no time, your redecorated space will have a whole new look!
Love the color blue? Check out our blog on royal blue paint ideas for more inspiration!
About the Author
Latest Posts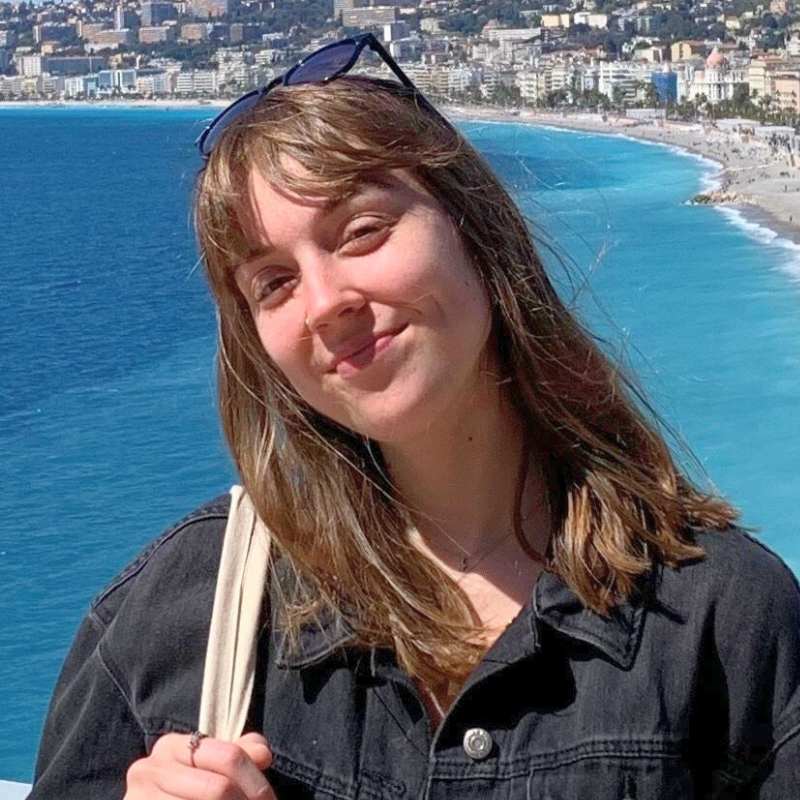 Alanna Singletary is a passionate DIY crafting and interior decorating enthusiast, whose roots in the Hudson Valley region of New York have deeply influenced her creative endeavors.
From childhood experiences of tending to lush gardens and making homemade tomato sauce, to her current pursuits in North Carolina, Alanna's early exposure to nature's bounty has fueled a lifelong passion for learning and exploring.
A graduate of a college in the Appalachian Mountains, she's an avid outdoor enthusiast, enjoying activities like hammocking and kayaking.
Alanna blends her love for the outdoors with a keen eye for budget-friendly bedroom decorating and furniture painting, offering unique insights and ideas to her readers. Her work demonstrates that elegance and style in home decor can be achieved with creativity and resourcefulness, making her a go-to source for those seeking to enhance their living spaces.