Does your living room need a pop of color? Do you want to bring some fun to your child's bedroom? Or maybe you're finally getting tired of your all-white kitchen that was all the rage a few years ago?
If so, it's time to add some bold colors with a statement piece!
There's no need to jump online and look to buy a red dresser or yellow chairs. You can easily DIY some statement pieces with simple paint jobs.
Read on to learn everything you need to create one-of-a-kind statement pieces in your home, including why you should, how to balance them in your design, tips for painting them, and even some inspirational ideas.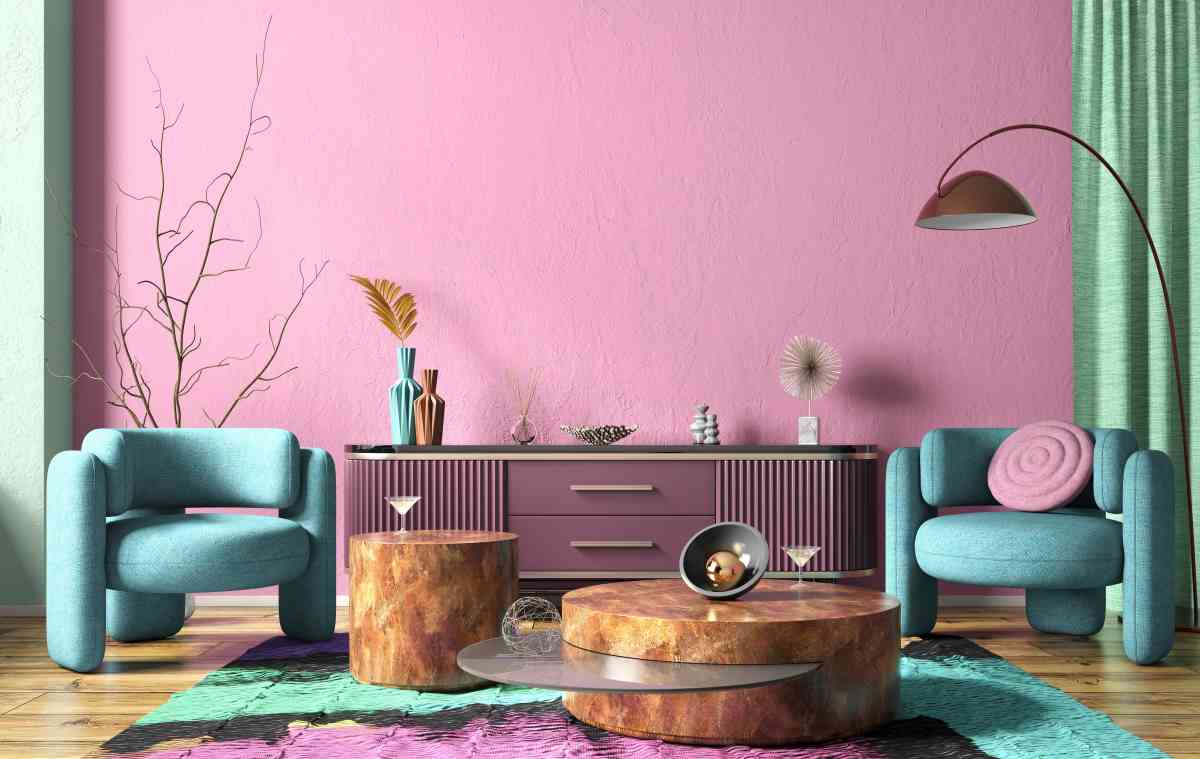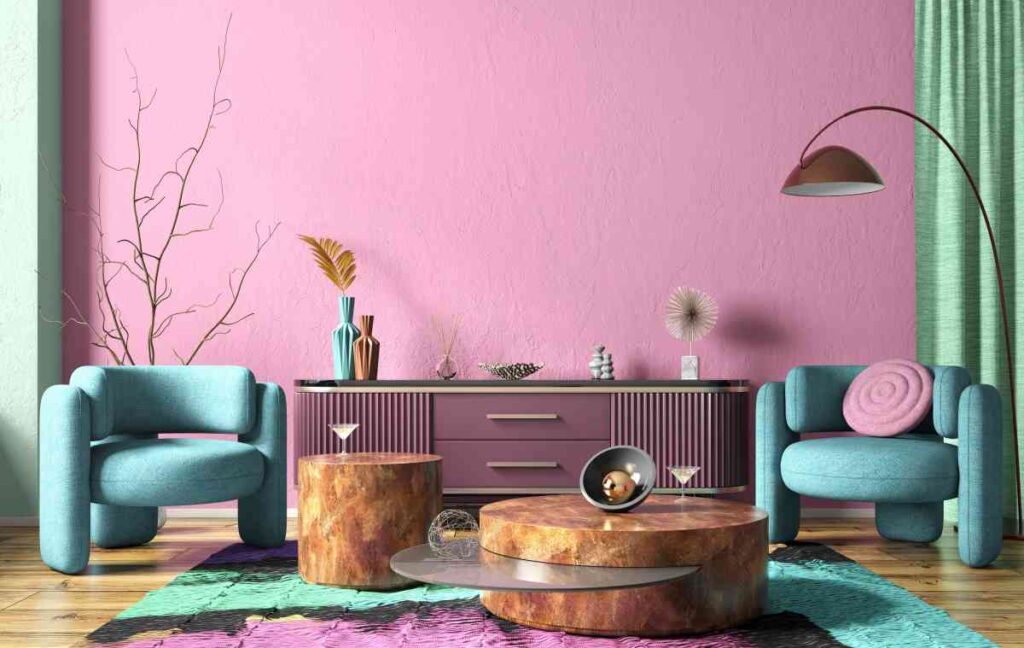 ---
Why Add Statement Pieces?
Maybe you're here because you're on the fence about using bold colors in your next painting project.
Before moving on, I want to remind you that paint isn't permanent! If you paint your dresser in a bold color and it doesn't work as a statement piece, you're one paint job away from changing it to something you love.
Here are a few other reasons to consider adding statement pieces to your home.
Personality
Using unexpected colors on furniture is an excellent way to showcase your unique personality and style.
If a one-of-a-kind home is important to you, painting your own statement pieces is a surefire way to do it. It allows you to transform a run-of-the-mill, big-box store piece of furniture into something you couldn't find anywhere else.
Having a home full of personality doesn't mean it has to be filled to the brim with wild pieces. It could easily be sunshiney-yellow stools in a farmhouse kitchen or a deep mossy green TV stand in a mid-century modern living room.
Keeps It Interesting
In the same vein of showing off your personality, statement pieces keep your home interesting!
Even if your house is filled with furniture from places like Ikea, Rooms To Go, and Target, a few well-placed statement pieces make it much more interesting.
Focal Point
As humans, our brains crave order. We have a desire built into us to be able to understand the world around us. As crazy as it may sound, statement pieces help with that because they become the focal point of the room, helping us to naturally feel more at ease because we're able to make sense of the space.
Having a focal point is a basic design principle. Our eyes need somewhere to land when we walk into a room. What better way to do that than to paint your own bold statement piece?!
---
How to Add Statement Pieces
If you're still a little nervous or not quite sure how to incorporate bold pieces of furniture into your space, we've got some tips for you.
Be Strategic
When it comes to statement pieces, less is more.
In the same way having a focal point is pleasing to the eye; having too many bold pieces bring chaos to space because our eyes don't know where we should be looking.
It's also important to make sure the color of your statement piece is echoed in other parts of the room.
Try to follow the "Rule of Threes." Whatever color you choose to paint your furniture, make sure there are two other things that are similarly colored in the space. That will help anchor it and make it feel purposeful.
Balance it Out
Another important part of incorporating statement pieces into your space is to balance them out well with other design elements.
When you're designing your space, follow the 80/20 Rule. That rule says 80% of your space should be more neutral tones, while the other 20% can be bright, bold accent colors.
An excellent way to balance out bold colors without being boring is to add texture. A velvet couch, plush throw, or woven rug in a more neutral color helps keep the balance without being boring.
Use the Color Wheel
You don't have to be a professional designer or artist to use the color wheel to your advantage.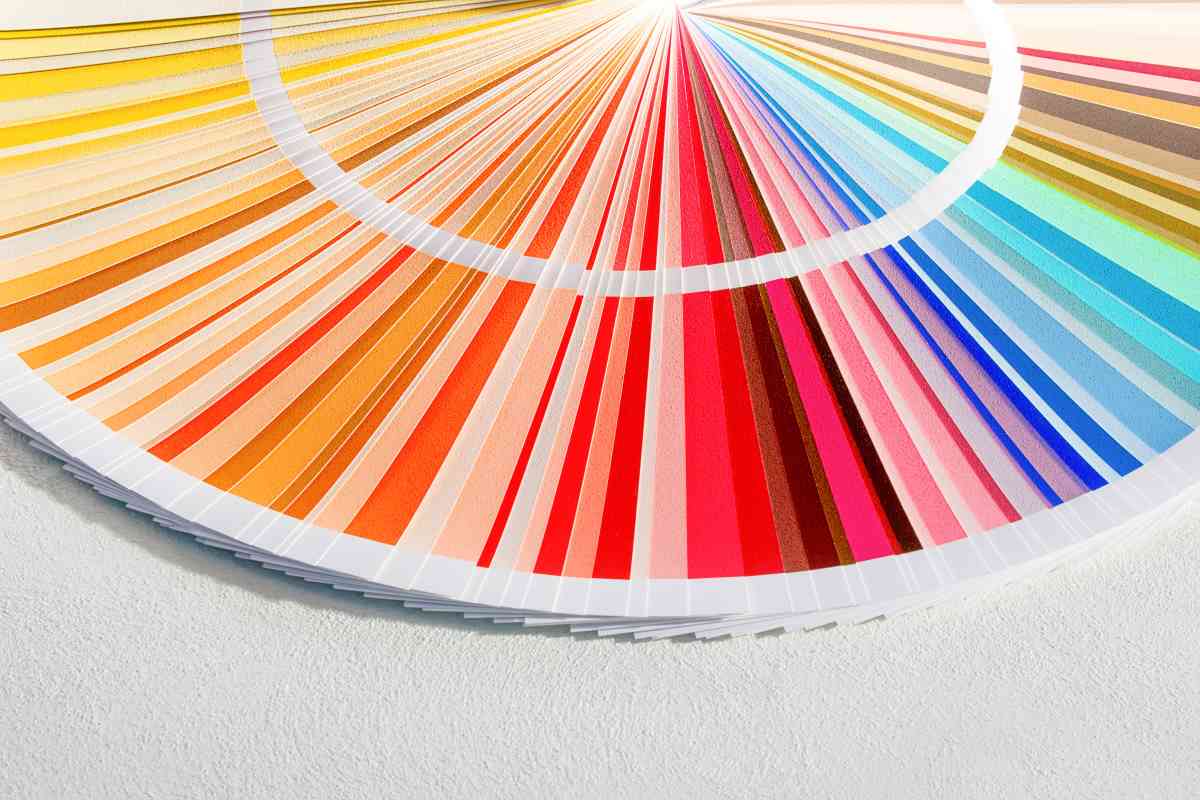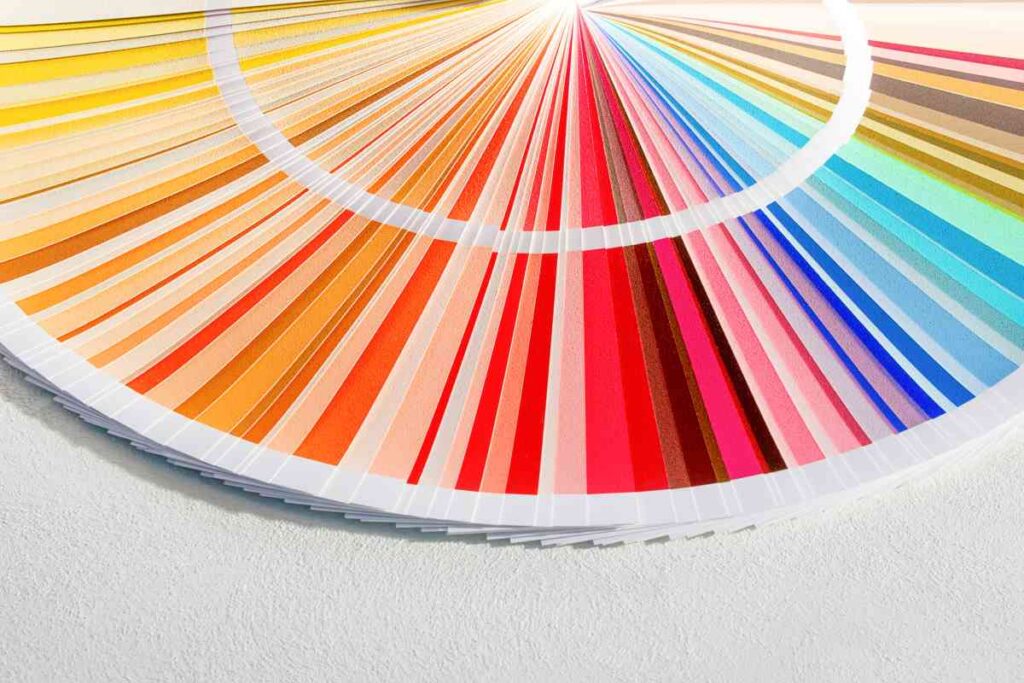 Sir Issac Newton, the very man who defined the laws of gravity, also created the color wheel in the 1600s, and we can still use it today.
In general, colors on the opposite sides of the wheel are complementary. Opposites attract, right? You can utilize the color wheel in choosing paint for your statement piece by choosing a color opposite to the main color of your room.
For example, a bright blue would stand out if you've got a lot of beige and creams. While cooler colors like grey would look great with a pop of orange.
---
Painting with Bold Colors
Now that you've got the confidence to add some statement pieces to your home, it's time to get painting!
Choose the Color
Take time to choose the right colors. Just because you know you want to paint your dining room chairs pink doesn't mean you know exactly what color to buy on your first trip to the store.
Bring home any color swatch that may be interesting to you. Tape them to the item you're painting in the spot it will live, and leave them there for a full day. Make sure to look at them all morning, afternoon, and nighttime.
After that, pick out your top two or three colors and invest a couple of dollars to get a test pot of paint. Paint a couple of quick coats (don't worry about prep or sanding) on the furniture and repeat the observations.
Once you have a clear favorite, it's time to go to the next step.
Buy the Paint
Different types of paint have their own pros and cons. Make sure you get paint that will get you the result you're looking for.
For a detailed look at all the types, check out The Best Paint for Furniture DIY Projects.
Prime Time, Baby!
When you're painting bold colors, it's extra important to sand and prime the pieces before painting. Lighter, brighter colors are easier for wood grain to shine through if it's not completely covered.
Unless you're using a paint that doesn't require a primer or requires a unique type, Zinsser Bulls Eye is a great all-around primer. Specifically, the grey color is perfect for vivid colors.
Don't Take Shortcuts
Statement pieces are going to naturally draw eyes to them. If there are major imperfections, they're going to be that much more noticeable.
Don't take shortcuts. Follow all the steps in our guide to Painting Furniture for Beginners, even if you're not a beginner!
---
Painted Statement Piece Ideas
Now that we've got the basics of "why" and "how" covered, it's time to dive into some fun "what" ideas! What kinds of statement pieces could you create for your home?
Here's some great inspiration for almost every room in your house.
Living Room
Your living room is full of potential statement pieces! Remember— less is more. You don't need to paint every single one of these items a bold color. Start with one and go from there as you discover your personal style and home aesthetic.
TV Stand
TV stands or media consoles are a great opportunity to add a pop of color to your living room.
Instead of your typical solid color, why not think a little outside the box?
Leave the top of your console a wood color and only paint the rest of it boldly.
Save $3,000 and use this Martha Leone TV stand as an inspiration to DIY your own geometric shapes using painter's tape and tester paints.
If your stand has drawers or doors, paint each a different color.
Side Tables
Side tables are a great secondary statement piece. They may not be big enough to hold a room on their own, but they are still fun to paint bold colors!
Choose a bright color that complements another eye-catching piece, like a rug or a large piece of art.
Bookshelf
A bookshelf is a prime opportunity to try something new.
Paint each shelf a color in a gradient or ombre effect. Gradient goes from one color to another, while ombre explores different shades of the same color.
Add some complementing wallpaper to the inside of each shelf for an extra kick to a solid color shelf.
Dining Room
Nearly every piece of furniture in your dining room could be painted a bold color to become a statement piece!
Table
Don't be afraid to experiment with colors on your dining table. Paint the top one color and the bottom and legs another.
Or add a bit of metal to the mix and use metallic paint for the legs. Bold doesn't always have to mean bright, after all.
Chairs
Chairs are where you could really go wild and break the less is more rule… if you want. Singular, solid bold colored chairs will still make a statement.
But if you really want to take it to the next level, paint each of your chairs a different color! It would be so fun to have six bright and cheery chairs surrounding a white dining room table.
Or you could go jewel-toned chairs around a dark walnut table.
Buffet
When painting your buffet, think about sticking to more appetizing colors. Did you know that certain colors increase and decrease your appetite?
Reds and yellows are most naturally occurring in food, making your brain ready for some grub.
Cool tones like purples and blues don't stimulate your appetite the same way.
Whatever you choose, have fun with it!
Bedroom
If you're still hesitant to fully commit to bold colors because you're afraid of what people will think, your bedroom or a guest bedroom is a great place to start. Only overnight guests will see a guest bedroom, and very few people outside your family will visit your personal bedroom. There's no risk in trying something new!
Statement pieces are also perfect for kids' rooms. As a whole, they're more light-hearted and fun anyway, so it's another low-risk spot to try out some bold colors.
Headboard
Upcycle an old door into a unique headboard. Place it vertically for a twin-size bed, or hang it horizontally for any other size.
Metal headboards can also be painted bright colors. These are good supporting statement pieces since they don't take up much space visually.
Bedside Tables
Choose a color you love from your bedspread and bring it out into your bedside tables.
You could also do the same thing with a piece of art if you have seasonal bedding.
Dresser
Be as bold and wild as you want with your dresser! A solid color is always beautiful, but you can make it more fun if you'd like.
Paint the drawers one color and everything else a complementary color. Bring in a third color by painting your hardware.
After painting it a bold color, you could also add details with a decal like these flowers. Cut and place them in a way that looks like a single picture when all the drawers are closed.
---
Wrapping up Everything You Need to Know about Painting Statement Pieces
Remember, the point of DIYing statement pieces is to have fun! Don't take yourself too seriously, and don't be afraid to try again if it feels off after your first attempt. Be bright. Be bold. Be you!To find more inspiration, visit our Painting Furniture page.