If you're looking to add a pop of color to your space while maintaining a tranquil environment, you may want to consider using seafoam green as an accent color or on your walls.
This color is great if you're wanting to keep your rooms light and fresh, or as the dominant color scheme in your living area for a more bold look. It is highly versatile, which means your possibilities are endless.
Dress up your kitchen with a tile backsplash, add a seafoam green throw pillow, or paint your walls in this color to really stand out. If you're looking for inspiration on ways to use this color, you've come to the right place.
Seafoam is the perfect shade of green, incorporating hues of gray and blue to create a soft and soothing appearance. While it isn't the same color as actual "seafoam", its name is inspired by foam that lines the ocean due because of the feeling of tranquility and freshness that are associated with the beach.
While it was extremely popular during the mid 20th century, it faded out over time. However, it's making a comeback in a big way and it's important to find the best ways to incorporate it into your home.
Accent Walls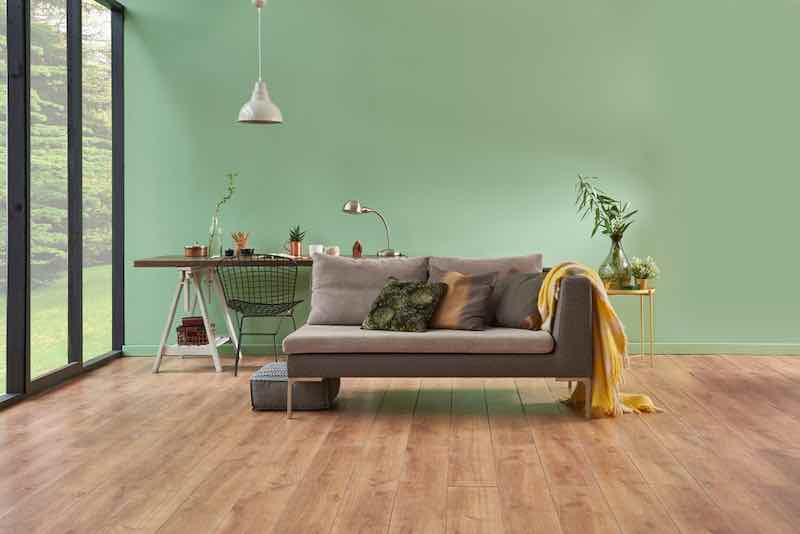 While this color is beautiful and refreshing, it can be overbearing if it's used to paint the entire room. This is why an accent wall is a great way to incorporate seafoam green to give a clean, calming effect without overdoing it.
If you're wanting to paint the entire room (and avoid having bare, white walls) you can always add colors that compliment the accent wall. A few of these colors include gray, taupe, dusty rose, and coral.
If an entire wall painted in this color is still too much, look into painting thick, vertical stripes. This can give your room a pop of color and a chic feel without being too overwhelming. It also helps to lengthen your walls and make your space appear more open.
Krylon Simply Seafoam is a chalky finish paint that is durable, long-lasting and gives a smooth, matte finish.
Patio Furniture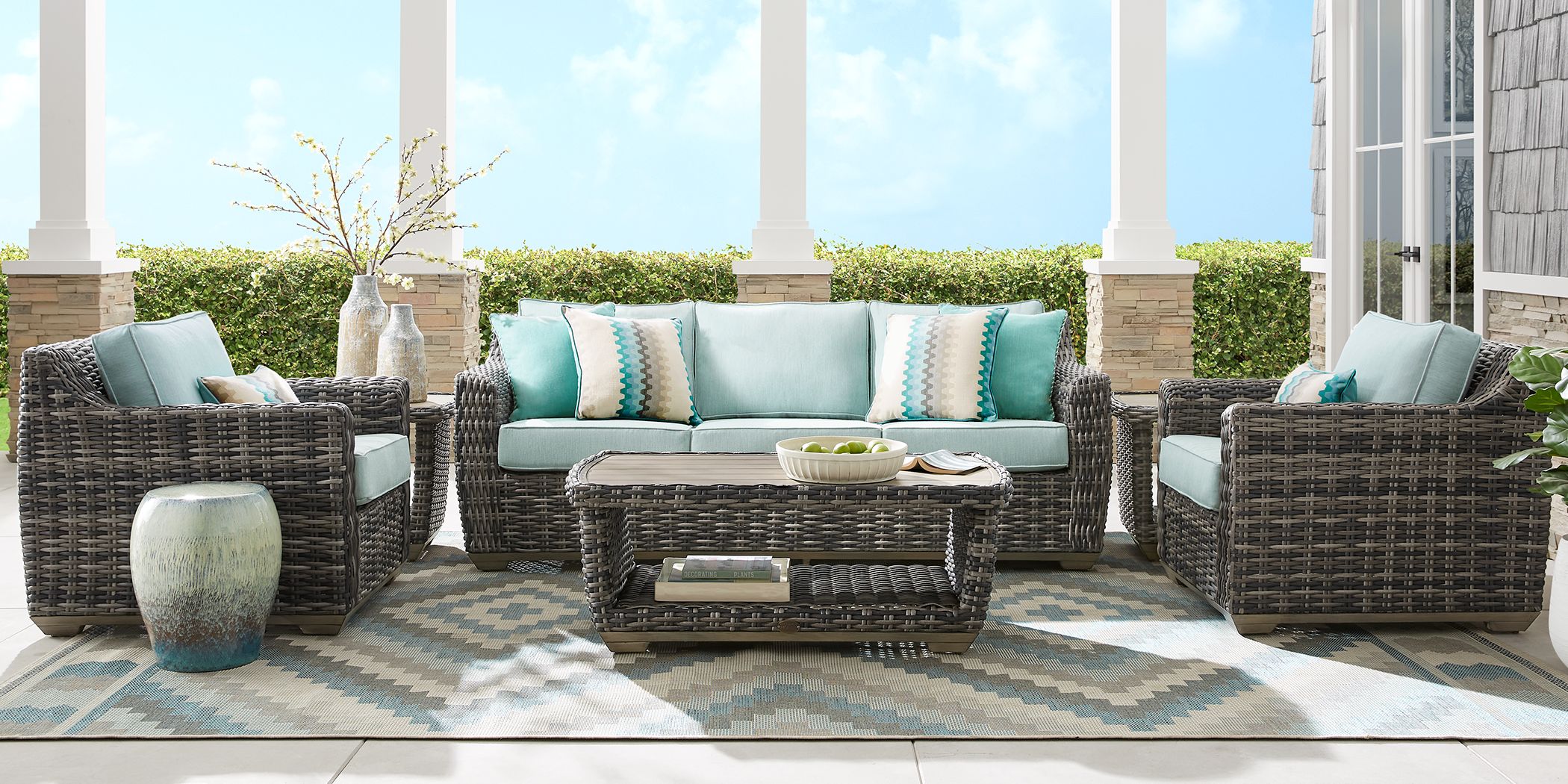 Using more unique colors is much easier done outdoors, where it is less overwhelming and generally in a larger space. Patio chairs make a great accent to any backyard, and they also add an even more relaxing vibe to a quiet summer morning or spring evening. There are also great DIY projects for refurbishing an old, worn-out patio table into a statement patio piece with exterior seafoam green paint.
However, if you feel that using this color on furniture is a bit too much, you can always consider using it on flower pots or outdoor rugs to enhance your patio decor.
Before painting your old furniture, make sure you have researched different kinds of paint that are able to withstand the weather and UV rays from the sun. Sealing your patio furniture is necessary in order to keep your furniture looking fresh and new, and you can also keep your painted furniture in the shade to help avoid early signs of weathering.
In the Bedroom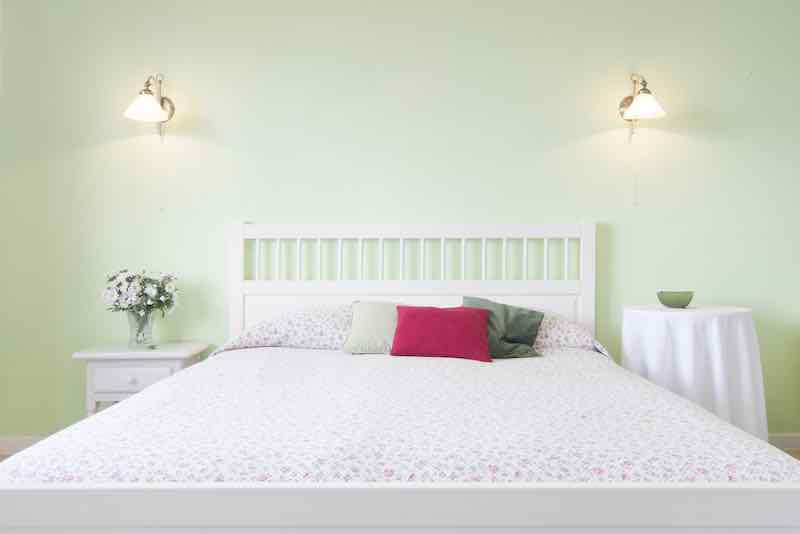 Incorporating this color into the bedroom is easy and ideal for the individual who wants to keep their personal space as relaxing and soothing as possible. Behr's shade of Healing Aloe is a flat interior paint that goes on easily and is resistant to fading and splashes. Out of hundreds of different shades of green, this one is one of the closest matches to seafoam green paint.
The same concept applies in regard to accent walls, as it is easy to unintentionally create a claustrophobic feel in your bedroom if you paint all of your walls seafoam green. To avoid this, you can either choose to paint one accent wall or you can paint the entire room with a few additional techniques.
Lighter bedroom sets can open up your room and create a more spacious environment, or you can also opt for white or gray curtains that compliment the room and keep your space feeling a little more breathable.
If you want to add a bit more color to your room, you can also try adding a seafoam green throw pillow or blanket to tie everything in and create a relaxing, color-themed room.
Windows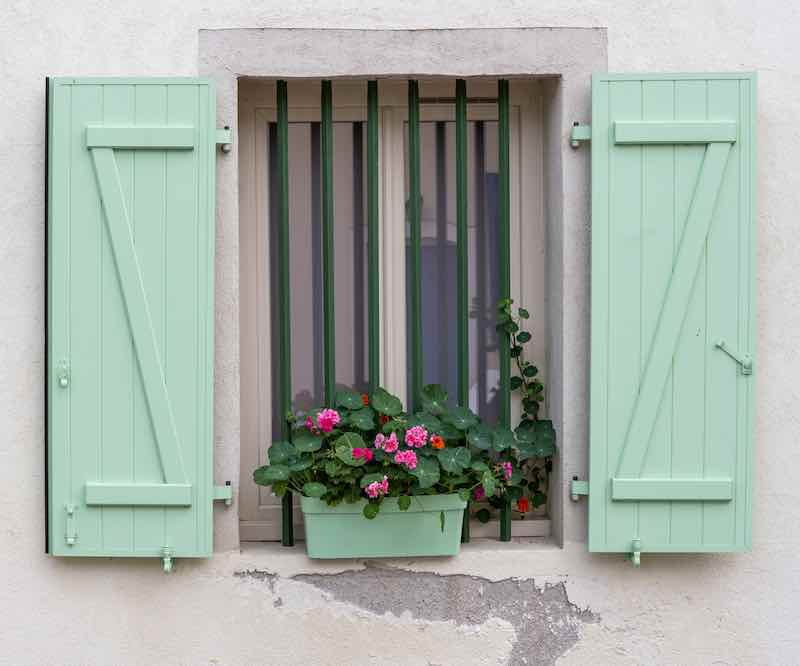 There are various paint companies that offer both interior and exterior paint in the color of your choosing. This makes it versatile and easy to apply both inside of your kitchen, living room, or bedroom, or you can accent your shutters outside with it.
When used in a kitchen, it can enhance the feeling of cleanliness and tranquility and is easy to clean in the event of splashes. To complete your color scheme, match your seafoam green windows with similar colors of towels or dishes for a more put-together look!
Seafoam green paint goes well on shudders when complimented with a lighter brick or vinyl exterior. This color scheme is a great way to add an inviting pop of color while still maintaining a rustic theme.
It's also very versatile and can go well with a neat, pristine yard for a modern look or with some overgrown ivy for a more rustic, antiquated feel.
There are a few companies who make excellent exterior paints, but Behr is one of the better investments on the market. Behr makes high-quality, weather-resistant paint that goes on easily and lasts for years.
If you're having a hard time finding a color that matches closely, try out the Behr Marquee exterior paint in the shade Mint Parfait for an accurate match to a seafoam green hue.
In the Office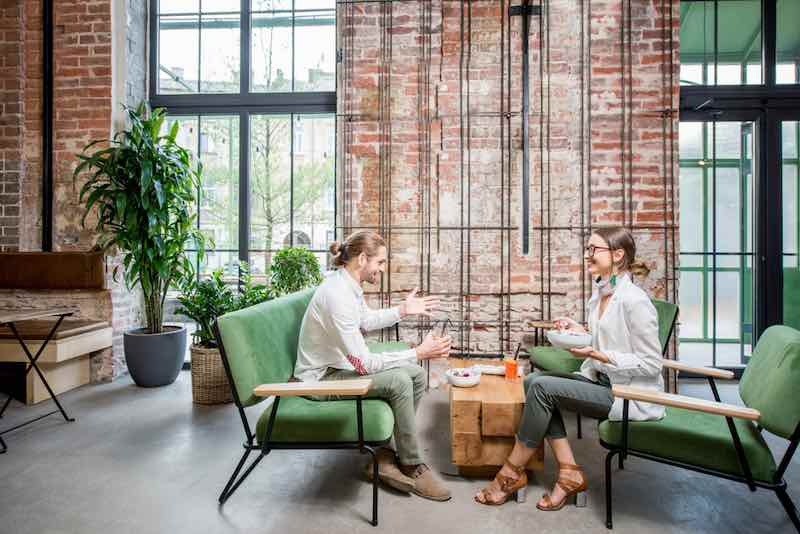 It's a widely accepted theory that greens and blues invoke peace, tranquility, and inspiration. When combined to form seafoam green, they bring out the best traits that each shade has to offer.
For this reason, using seafoam green in the office can not only help you remain calm when faced with stressful deadlines, but it can also help inspire you to create new things and come up with new ideas to help you progress in your career or hobby.
This color is very popular with office supplies, so it's easy to find laptop covers, a wireless mouse, or staplers to match your theme. However, there are many other ways to incorporate it into your office without painting the walls or taking on a huge interior project.
Opting for artwork that is centered around this color, or using seafoam green curtains, is an excellent way to invite an air of creativity and calm without the added stress that comes with painting.
Seafoam Green: Wrapping It Up
As you can see, there are virtually endless ways to incorporate seafoam green into your daily space. Whether using it in an office, bedroom, on the patio, or even your exterior window shutters, it's easy to take a simple color and create an extravagant living space.
If you're still stuck on finding a great seafoam green paint to use for your projects, windows, or walls, browse through the web and this blog site (there are endless ideas, brands, and tools to help you select the perfect brand and shade!). Remember, your space is a reflection of your personality and your life so make it exciting, unique, and fun!