No holiday craft or Christmas display ever feels fully actualized until it has that coveted winter wonderland touch: snow! Just like we dream of white Christmases year after year, we know what a vital touch snow brings to our holiday crafting projects, too.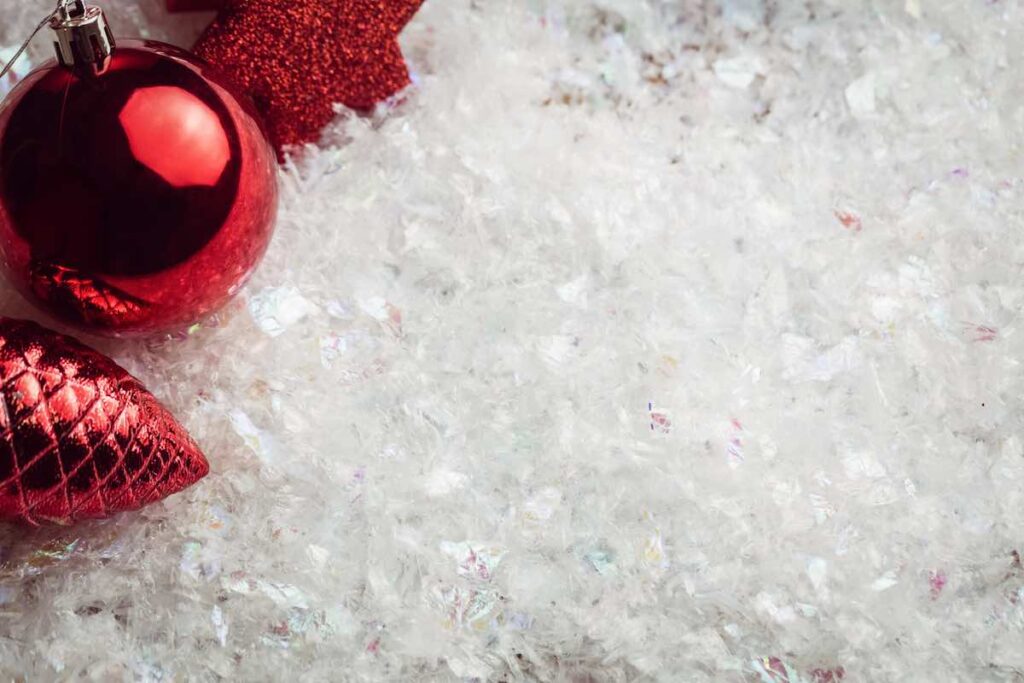 Read on for some great tips on how to make fake snow for crafts, holiday displays, and more.
---
Things to Consider When Learning How to Make Fake Snow For Crafts
When choosing how to make fake snow for your holiday crafts this season, you may want to consider a few different pro and con factors before you settle on the best fake snow for you.
One thing to keep in mind when making fake snow is the people who will be enjoying it. If you have little ones who are at the age of exploring the world with their mouths, you may feel better with making fake snow that is food-based, like a starch or even a whipped-cream based snow, as opposed to a more synthetic snow type.
Similarly, pet owners whose furry companions have the run of the house may want to forgo synthetic snows that will attract curious cats or chewy canines. Always be mindful of who will be coming into contact with the substance in question before you decide on how you want to make fake snow!
Another factor to consider is how long you need or want the fake snow to last. When deciding how to make fake snow for your Christmas crafts, you'll find certain types last far longer than others. Depending on when you start your snow crafting fun and when you plan to call it a day with holiday decorations, you may lean toward one type of snow over another.
You or your fellow crafters may also have some sensory needs to consider when making fake snow. The wide variety of options for how to make fake snow does take into account how different folks relate to all different textures. So even for crafters who might struggle with wetter snow, puffier snow, and so on, there are still plenty of great options to consider when you're deciding how to make fake snow for your particular crafts!
---
3 Ideas for How to Make Fake Snow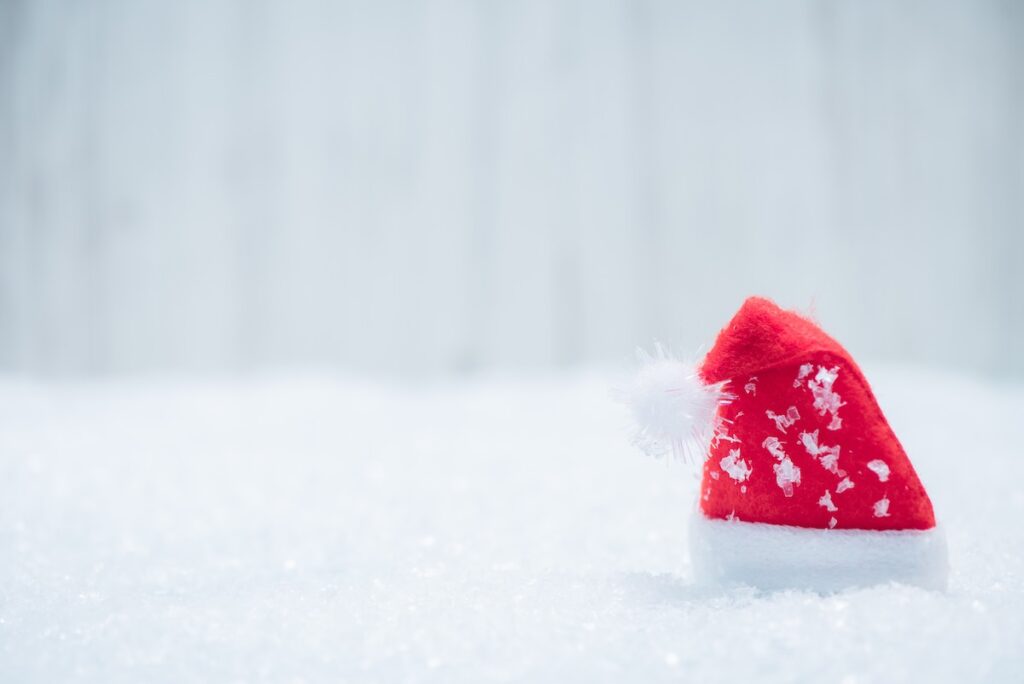 Cotton Snow
Cotton snow is among the easiest, most affordable, and most long-lasting types of snow to consider when you're deciding how to make snow for your holiday crafts or displays. This is also a very child-friendly, non-toxic option for those who are concerned with the materials their little one and crafty helpers might come into contact with.
To make fake snow from cotton, simply pull apart cotton balls to whatever length produces your desired consistency. If you need to make fake snow for a smaller display or craft, you can even just pull the cotton tufts off of Q-Tips instead!
This is also quite the versatile option for how to make fake snow, as it lets you control the size and dimensions of the snow based on your project. For example, you can pull apart the cotton ball into smaller pieces for a more tufted snow look, or stretch the cotton out to length to cover more area using fewer cotton balls.
Starch or Soda Snow
There are several different options for how to make fake snow with starches or baking soda, but the formula will generally be consistent throughout.
For making fake snow of this caliber, what you're going to need is fairly straightforward: either cornstarch or baking soda, and an additive of choice. This could be shaving cream, lotion, or conditioner. Some of these formulas include:
· 1 pound of baking soda mixed with shaving cream to desired consistency.
· 1 cup of baking soda mixed with water to desired consistency.
· 3 cups of baking soda mixed with a half cup of white hair conditioner.
· Equal parts shaving cream or lotion mixed with cornstarch to the desired volume of snow.
· Equal parts shaving cream mixed with white glue.
With each of these recipes, you have the choice to shake up your ratios and create various consistencies. This is a great option if you are using fake snow for a craft, as different crafters have different sensory needs and preferences and may like to make fake snow that's softer, wetter, denser, fluffier, better for packing, etc.
If you are wanting to make fake snow that's puffy but also a low risk for younger crafters who may like to test its texture in their mouths, you can try swapping out the shaving cream for whipped cream. This will definitely change the consistency and decrease the lifespan of your fake snow, as whipped cream deflates over time. However, this is an alternative which many parents have used to keep their puffy snow as safe for babies and toddlers as possible when making fake snow for a fun family craft.
Polymer Snow
Another great method for how to make fake snow is by mixing polymer and water. This kind of synthetic snow can be purchased often at craft stores, but it can also be made at home if you have access to sodium polyacrylate.
You can find this nontoxic material in such common household items as inside disposable diapers—this is the gel-like absorbing substance in the seat of a diaper. You can also find soil-moistening sodium polyacrylate crystals at most lawn and garden centers.
In order to craft up some fake snow with polymer, simply mix the gel or crystals with water to your preferred level of wetness; this will create a type of fake snow that is cool to the touch. You can then change the texture to your desire by refrigerating or freezing it to make a fluffier, more realistic snow. If it becomes too dry, simply rehydrate to the desired consistency.
---
Other Ways to Make Fake Snow
There are a few other options for making fake snow for crafts or displays—some of which are really simple and require minimal hassle or crafting know-how!
One popular option for fake snow in minimalist displays would be to simply use a three-hole punch or other size of paper puncher to punch out circles pure white paper. You can also run sheets of white paper through a shredder to create "shreddy snow". This type of fake snow can then be dotted among or sprinkled all over Christmas village displays or even glued onto paper for a cute snowfall display.
You can also purchase polyester or wool fiber or other crafty stuffing material for displays or for gluing onto holiday cards, craft projects, and more. While this may not be a homemade method for making fake snow, it can be modified to fit your needs by variegating the size of the tufts you pull apart for these individual projects.
You can also craft some fake snow by trimming up white yarn into small pieces. Glittery yarn works especially well to add some dazzle to this method!
For an edible fake snow display, such as to accompany gingerbread houses or even a Christmas charcuterie board, consider shredding pure white cheese for a savory fake snow, or white chocolate for a sweet one!
---
Wrapping Up How to Make Fake Snow
Learning how to make fake snow is just one step to take in decking your halls for the perfect holiday display! Be sure to check out our Christmas selection of articles, DIY tips, decoration ideas, and so much more.