One of the best ways to make a new guest feel comfortable in your home is to get them laughing. What's even better is if you don't have to say a word to do so! There are countless signs out there that will do the work for you. And the best part…? They'll look great in your home! Not only will your guests appreciate these funny farmhouse signs for your home, but you'll enjoy reading them all the time, too. These signs all fit right in with your farmhouse style and can show off a little bit of your personality.
17 Funny Farmhouse Signs for Your Home
If you have young children, this one needs to be on your list of funny farmhouse signs to add to your home. This sign would be perfect in a kid's bathroom. Everyone knows little boys are notorious for being messy when they're using the bathroom and this sign reminds them to keep it clean by making it like a game! This sign is 13″x9″ and handmade so each sign is a little bit unique. You could rest it on the back of the toilet or you can ask the maker to add a sawtooth hanger for you.
This sign (10″x8″) is great for a master or guest bathroom. Cheekily remind your guests (and yourself!) that the bathroom can be fun! You can choose the stain used on the handmade frame and a sawtooth hanger is already attached for your convenience.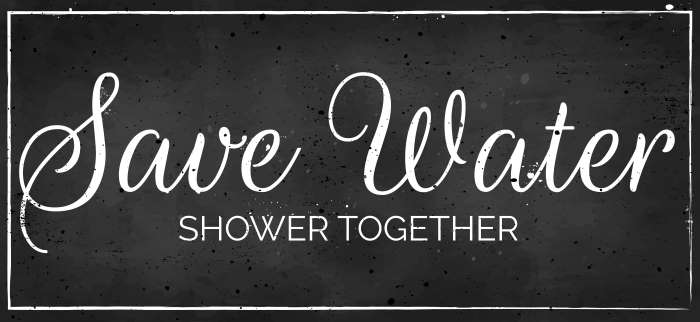 This sign is hilarious because you know it's true! Use it in your master bathroom as a fun decoration or hang it up in a guest bathroom to make sure your guests know you know they may need to use your home to poop and that's totally fine with you! This sign is 8″x10″ and comes with a sawtooth hanger already on it, and is perhaps one of the best funny farmhouse signs on our list!
Bathroom: A temporary sanctuary for overwhelmed parents seeking refuge from their offspring. It's funny because it's true! If you're a parent, the odds are great that you've hidden in the bathroom a few minutes longer than necessary just for a stolen moment of peace and quiet. This sign is 15.8″x12.8″ and comes with hanging hardware already attached.
Kitchens should be full of love, not of worrying about love handles. Hang this sign up in your kitchen to remind yourself and anyone else who walks in your home that the kitchen is about making memories. It's about having fun, passing on traditions, learning new things, and eating delicious food! This sign is very customizable with canvas and frame color options. The design is always a square, but you can choose almost any size from an 8″ square all the way up to 18″!
"Just kidding. I have no idea." If you're a coffee drinker, you know that you can hardly imagine a day without coffee and your guests would appreciate the acknowledgement that you know they're going to need some coffee, too! It breaks the ice and answers the question, "Do y'all have any coffee around here?" before they even have to ask. This small wooden sign (5.25″x3.5″) would look great in your coffee station or just next to your simple coffee maker. And the simple style of this sign would go well in practically every coffee-lovers kitchen!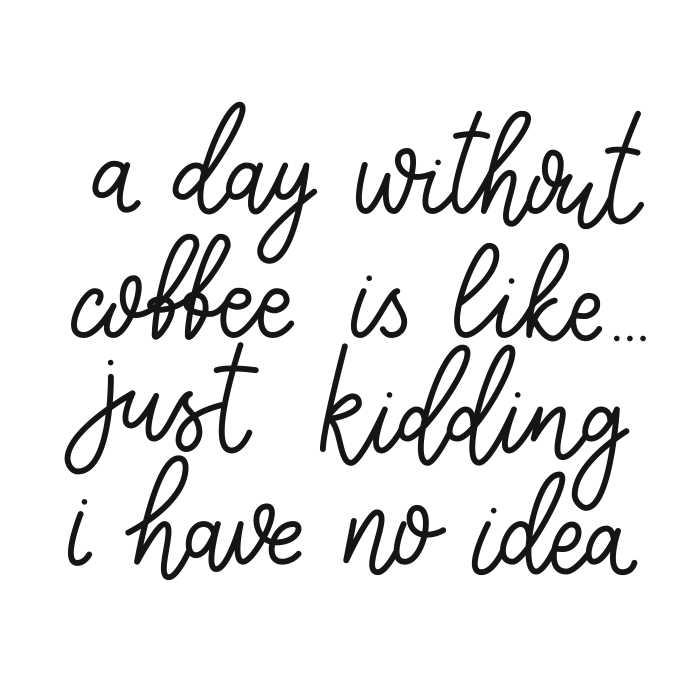 If you cook for any person other than yourself on a regular basis, this sign is for you! Make whatever you want for dinner and when someone asks you what's for dinner, point them over to this sign. They can eat what you make or figure it out for themselves! This sign is completely handmade. Even the letters are painted on by hand, not just vinyl. You can choose a square ranging from 12″ to 20″! Everything you need to hang it up is already there for you, too. What makes this one of the best funny farmhouse signs is its accuracy and relatability.
This sign speaks the truth, even when you wish it didn't. If you don't do the laundry today, you can't wear the clothes tomorrow! This laundry décor sign has a distressed white wood background to give you a vintage farmhouse look. It's made of high quality wood and measures approximately 16″x12″. All you need to hang it is a screwdriver because it comes with all the other hardware you need!
I find the best funny farmhouse signs are the ones that are most relatable. And this one is indeed relatable.
"Having an empty laundry basket is the best 5 seconds of the week" couldn't be more accurate. Celebrate your tiny win with this adorable wooden sign on a shelf in your laundry room. You can choose a white sign with black writing or a black sign with white writing. You can get a smaller sign (13.5″x8.5″) to set on a shelf in your laundry room, or you can go with the larger size (25.5″x13.5″) to hang it on your wall and really make a statement!
"Doorbell Broken, Yell "˜Ding Dong' Really Loud" would make an amazing addition to any one of your outside doors. This wooden sign (13″x8″) is hand painted, stenciled, sanded, and finished, to make it look weathered but guarantee it will last. The best part of having this sign is definitely going to be seeing which one of your guests decides to test it out and yell for you instead of ringing your doorbell!
"… notice there's no "˜P' in it. Let's keep it that way!" This sign will lightheartedly help keep your pool nice and clean for everyone who gets to enjoy it! This thick and durable wrapped canvas is printed with long-lasting UV resistant ink and is available in four sizes ranging from 10″x20″ all the way to 20″x60″.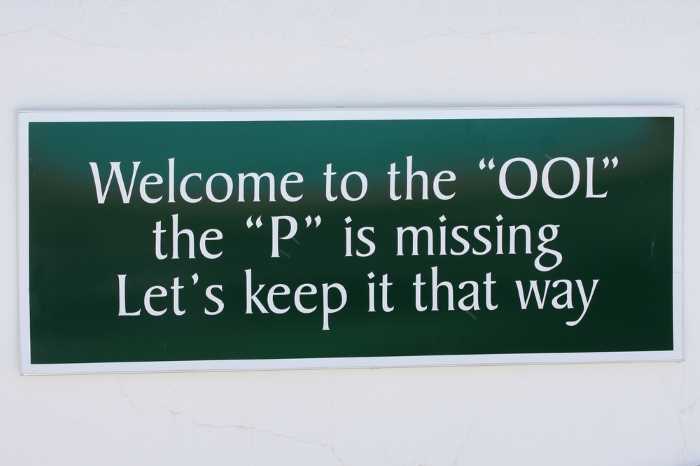 "Please… you're letting all the bugs in." How many times have you said this exact phrase in your life? Let the sign say it for you! This wonderfully neutral colored sign could be hung right inside or outside any door. It's solid hardwood and comes in 3 size options, ranging from 12″x4″ to 36″x12″.
"Some when they enter & some as they leave." Everyone who walks into your house will get a kick out of this sign! It's sure to start some conversations and bring extra joy to your home. This listing is for the print only, so you use it to create one of your own funny farmhouse signs by finding the perfect frame to match the décor in your house! It could be modern and minimalist in a sleek black frame, or put it in a rustic looking wooden frame and it would fit right in on a farm.
Whether you really do have a green thumb or you refuse to accept that you absolutely don't, this sign would be perfect for you if you love plants! Thumb color doesn't always matter because we all know high-maintenance plants die sometimes no matter how well we care for them. This handmade birchwood sign is 10″x10″ and would look amazing nestled up next to your favorite house plant, no matter how the plant looks!
"Sorry you missed it." This little (4″x6″) sign could go practically anywhere in your house and will make everyone who looks at it smile because they know it's true. It's impossible to keep a house perfectly clean! This is why this makes our list of funny farmhouse signs.
This sign is freestanding and would look great on a little tray, on a bookshelf as part of a vignette, or you could even use a little bit of mounting tape to put it up on the wall since it's so lightweight.
"Our standards have lowered with each child." Every parent of multiple children knows this sign is too true! This 13″x13″ sign is handmade and you can choose what stain is used on the frame to make it perfectly match your home! The hanging hardware is already on the back for you so that as soon as you get it, you can put it up on any wall in your home. It would look great on a gallery wall with some family pictures and other Knick knacks.
Embrace the chaos in which you live and let everyone know you already know your family is a wild bunch! Whether it's juggling all the schedules or taming lions at bedtime, your circus will love this sign. This handmade and hand painted sign is 8″x12″ and comes with a jute rope on the top to use to hang it up in the perfect spot inside your house!
You can't go wrong with one of these funny farmhouse signs!
These funny farmhouse signs are sure to put smiles on the faces of the people you love! Let us know in the comments, which one of these is your favorite? Are there any you've seen that you would add to the list? If you see a sign that makes you think of someone, make sure to share this post with them!