One of our favorite ways to add depth, shading and embellishment to furniture and DIY project is decorative gilding waxes. Decorative gilding wax makes a huge impact with a tiny little swipe. Whether we are using a brush or just our finger tip, the results are amazing! The power in just one little swipe is unmatched. So, this lead me to ask myself. Which one is best? Which brand of products would I suggest consumers investing their money in? The results would end up being DecoArts Metallic Lustre. Some other popular products are Dixie Belles Gilding Waxes and of course Rub n Buff. While all three are virtually the same style of product and equally awesome, my recommendation comes down to cost and availability! So, here you will find I answer 3 Questions. How much does decorative gilding wax cost? Where can I get decorative gilding wax? and What colors do decorative gilding waxes come in? Be sure you check out the graphic below before making your own decision!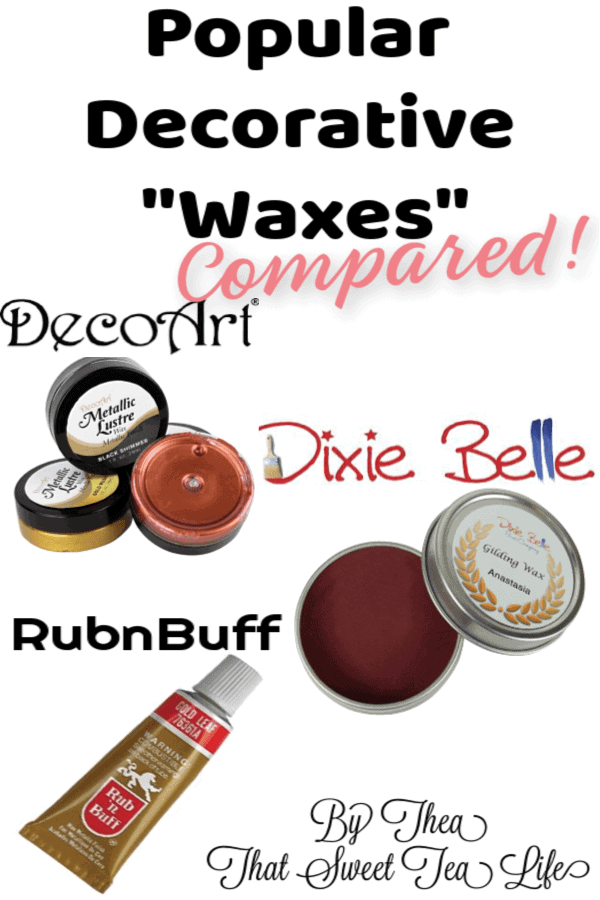 Where to buy Decorative Gilding Wax
DecoArt Metallic Lustres are the easiest to find being available online, as well as in craft stores like Hobby Lobby and Michaels. Dixie Belle Gilding Wax is available online through their website or a retailers or you can pick it up at a retailers location if you happen to have one near by. Rub n Buff is easy to find online as well as at various craft stores. Here are the links to purchase online. Of course, Amazon Prime is always nice, and of course I appreciate when you purchase through my links because it throws a tiny commission my direction.
Click to buy DecoArt Metallic Lustre (My Number one choice)
Click to Buy Dixie Belle Gilding Wax on Amazon
Decorative Gilding Wax colors!
COLORS. I know, you want to see them right?? As far as Dixie Belle goes I encourage you to go to their site if you want to see their colors. I don't have access to a nifty color chart for them! (Feel free to send me one if you have it!) but here you can see DecoArt as well as Rub n Buff and be sure to check out the cost comparison and colors available by each below!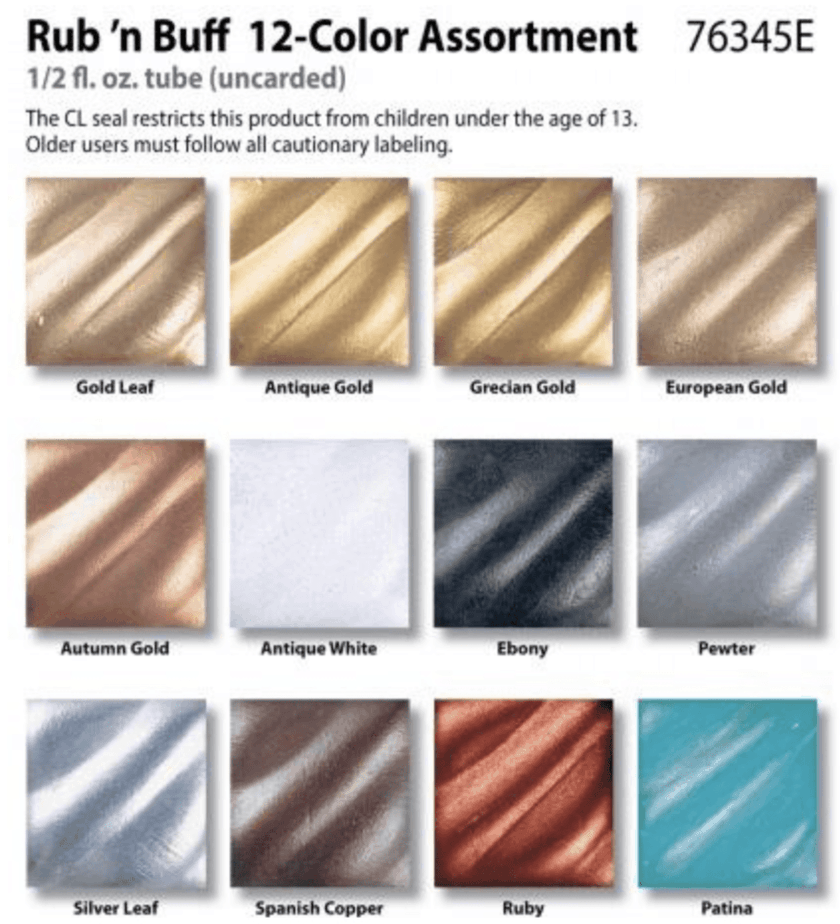 Now, for the price breakdown! This is where I was really a bit surprised! Im always doing my best to find you the best (dependable) bang for your buck! While Dixie Belle was definitely more expensive, RubnBuff *Appeared to be similar at first glance to DecoArt! UNTIL you break down the cost per ounce PLUS, you know as well as I do, we can NEVER get the last little bit out of a tube! Pin or save this guy for later!
Decorative Gilding Wax Comparison Chart
Well I do hope this has been helpful! Its good to know where the best place is to go get the products we LOVE! You can find this and loads of other AMAZING resourced on in my Ultimate Painting Guide! So, be sure to check that out to, I'll link it below!Until next time guys!