Holidays are special for families because they make us slow down and allow us to spend quality time together. This Thanksgiving, as the turkey is roasting and family is traveling to visit, make one of these Thanksgiving hat crafts together to add a bit of fun and whimsy to the day!
With several options varying in materials needed and time commitment, one should certainly be perfect for your kiddos. Just think– not only are you making Thanksgiving hat crafts that can double as kid-table decorations, but you're also creating memories that will last a lifetime!
---
Sponge Painted Turkey Tail Hats
This Thanksgiving hat craft is simple and fun!
Our best tip for this one? Don't take it too seriously. Sure, turkeys don't have blue or purple tail feathers, but if those are the colors your kid loves, do it! If you have fun, they'll have fun.
Also, don't sweat details like googly eyes. Use them if you have them. Buy them if you have the time budget. But if you don't have them or want to get them, just draw some eyeballs on that bad boy and call it a good day!
Materials Needed
Instructions
Start by cutting the sponges into fourths. Having one sponge for each color helps prevent unsightly color mixing.
Put a dollop of each paint color onto a paper plate.
Sponge paint another plate with your child by dipping a sponge into some paint and pressing it against the fresh plate over and over again. For the cleanest and crispest paint job, start with the darkest paint and work your way to the lightest color, letting the paint dry for a few minutes between each color. It isn't necessary, but it may help a child who doesn't want colors to mix.
While the plate dries, make a turkey face by cutting a circle out of brown construction paper, a triangle beak out of orange, and a red squiggle as a gobbler. By the way, "gobbler" isn't a technical term, but isn't it fun? Glue on googly eyes.
Once the paint has dried completely, cut it in half.
Cut a piece of construction paper in half lengthwise. Glue it together to make one long strip and measure it around your kid's head. Trim it and glue the ends together to make one headband.
Hot glue the plate to the back of the headband and the turkey face to the front.
---
Simple Paper Plate Turkey Hats
This Thanksgiving hat craft is best suited for the tiny turkeys in your life, as the hat's circumference can only be so big.
If you want your little guy or gal to be actively involved, use a non-toxic, easily washable paint to paint the turkey's body.
Materials Needed
Instructions
Fold your paper plate in half and use a pencil to draw two half-circles on top of each other, like a small snowman.
Use scissors to cut out around the rim of the plate, leaving the snowman shape still attached to the edge.
Unfold the plate and use the brown paint to paint the turkey's body.
While the body is drying, cut a beak and feathers out of construction paper.
Once dried, add eyes and feet with a black marker, then glue the beak and feathers to the hat.
Put it on your kid and take lots of pictures!
---
Handprint Turkey Hats
This Thanksgiving hat craft is always a hit among parents because the handprints save this sweet moment in time so well.
Even if you don't want to save the entire hat for space reasons, you can cut off one of the handprint feathers, write their name and the year on the back, and laminate or put it between two pieces of contact paper to save the memory for years to come.
Materials Needed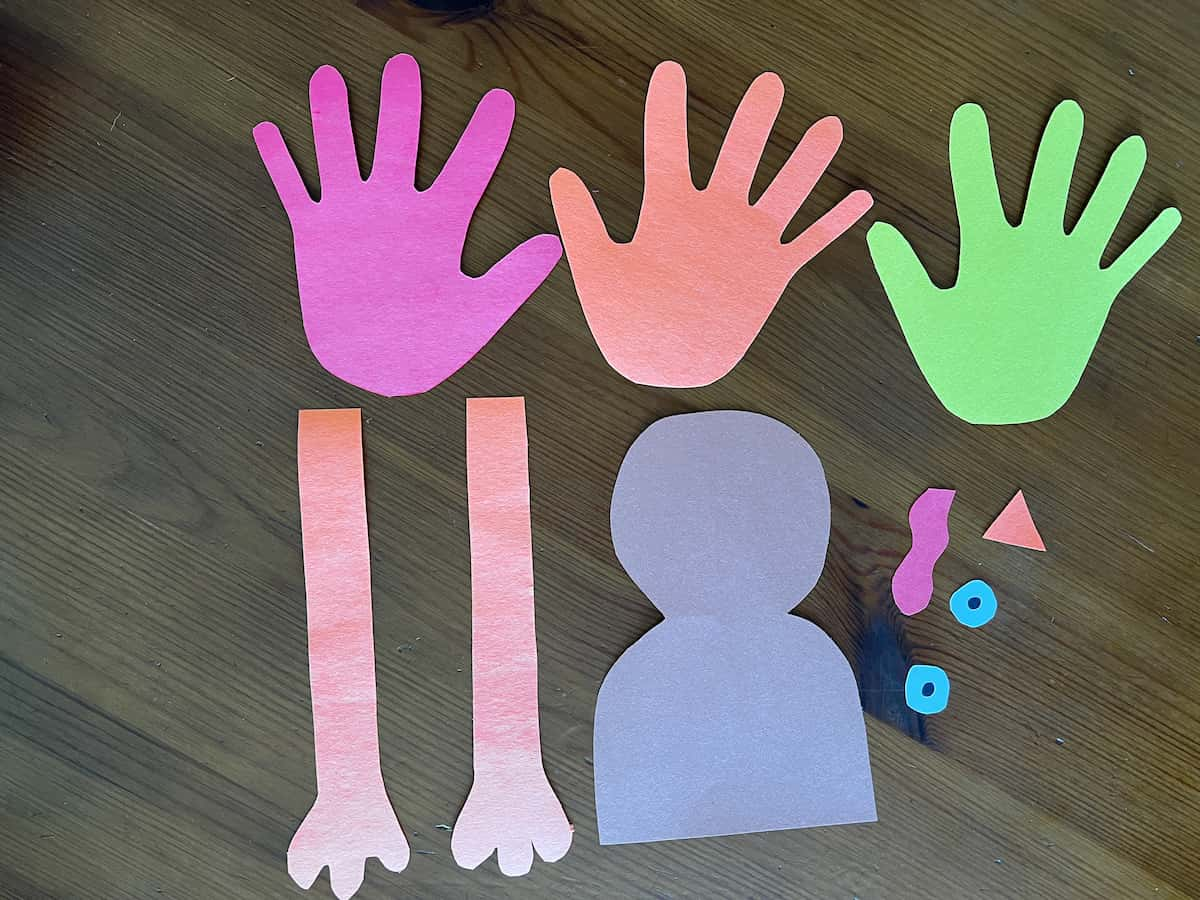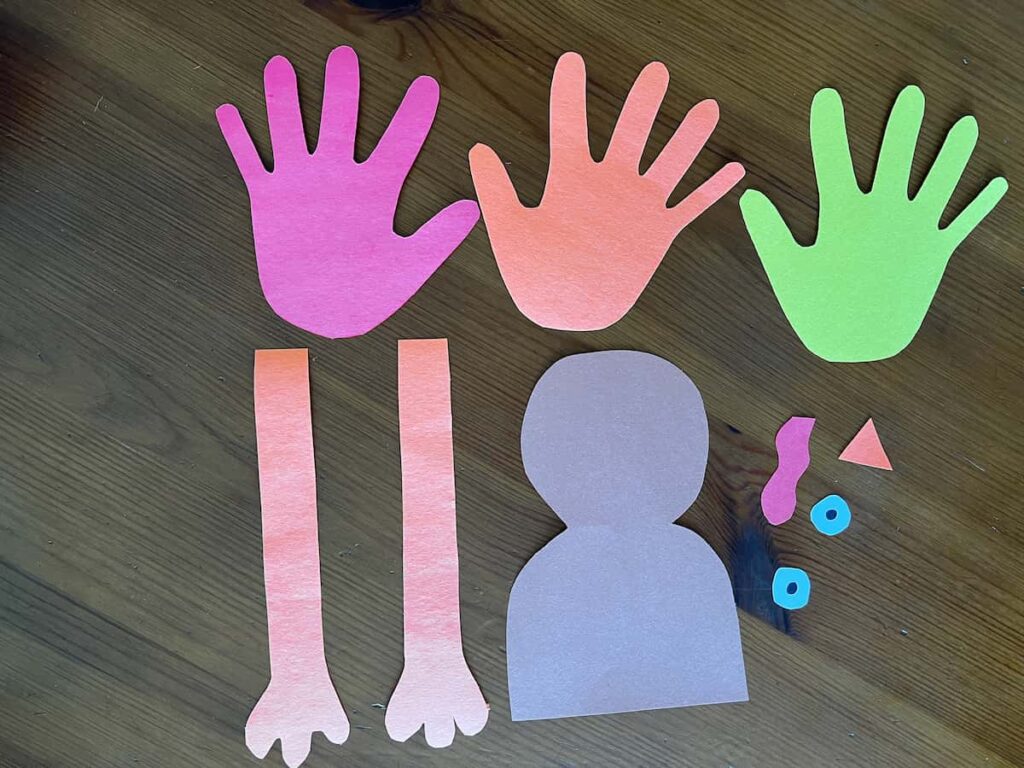 Instructions
Cut a piece of brown construction paper into thick strips and connect however many you need to wrap around your child's head. Glue or staple those together.
Use a pencil to trace your child's hand onto red, orange, and yellow construction paper.
Cut out the following pieces:

Handprints
Brown turkey head and body
Two long orange strips with feet at the end
Two circles on white paper (draw eyes on with the black marker)
One orange triangle
One red gobbler (there's that term again!)

Glue the eyes, beak, and gobbler to the front of the turkey, and the handprint feathers layered onto the back.
Fold the orange legs like an accordion and attach them to the back of the body.
Glue the completed turkey onto the brown headband, and enjoy rocking your new hat!
---
Turkey Leg Hats
This Thanksgiving hat craft is in a league of its own. While the others celebrate the cute, cheerful turkeys we often think about around this time of year, this hat celebrates the delicious turkey legs we'll enjoy at the dinner table!
It's cute. It's funny. It's a must-make!
Materials Needed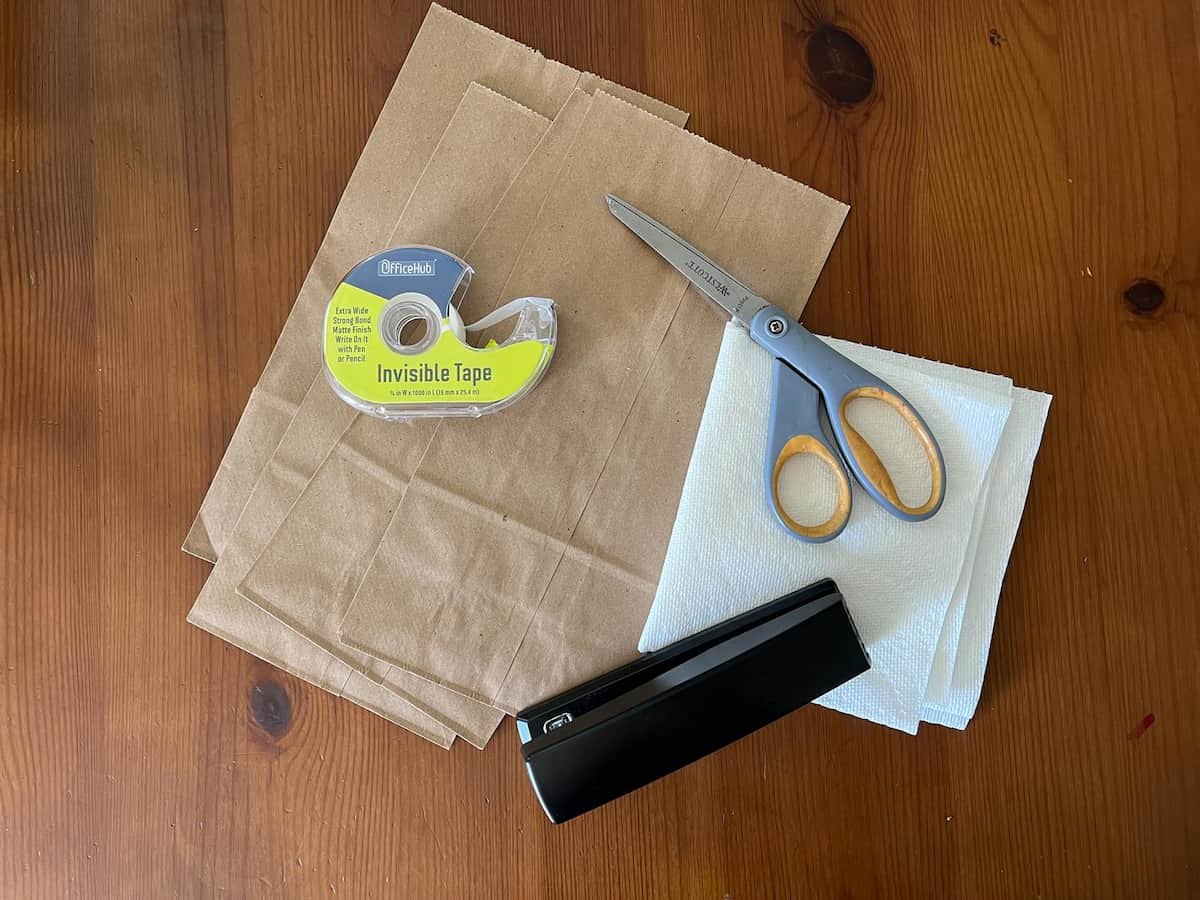 Instructions
Cut the front and back off one paper bag, fold it in half, and staple it together where it meets around your child's head.
Trim the top of two more paper bags until they're about seven inches long.
Put your fist into the paper bag, form the bag around it, then stuff the round cavity full of scrap paper. Twist it to make a "drumstick."
Make the "bones" by balling up a napkin and wrapping another around it. Put the napkin in the opening of the drumstick where only the balled-up part is showing, scrunch it together, and add tape around it to secure and hold everything in place.
Repeat so you have two turkey legs.
Use a stapler to attach the legs to the headband and do the Turkey Dance with your new hat!
---
Frequently Asked Questions
How can I keep my kids excited and engaged during the crafting activity?
There are several ways you can make these Thanksgiving hat crafts fun for everyone.
Prep as much as possible in advance. Have the paint on the plate. Cut out the little pieces. Have every single thing you need at your fingertips, ready to go. The more time you spend prepping while they're sitting at the table, the less time you have to make the Thanksgiving hat crafts with them because their attention span will be used up.
Be okay with everything not being perfect. Your goal is to guide, not control, the craft.
Have a tasty snack nearby. Everyone's happier with a full belly!
Can I adapt these Thanksgiving hat crafts for larger groups of kids, such as a classroom or Thanksgiving party?
Yes, you can do these Thanksgiving hat crafts with large groups!
In that scenario, prepping in advance is critical. The amount and type of preparation will differ based on the children's ages.
For really young children, it's best to have things cut and ready to go, especially if you're the only adult in the room.
With middle-aged kids, tracing out shapes or cutting out trickier items, like gobblers, beforehand could make craft time more manageable for everyone.
If you've got a group of older children, prepare stacks of the items everyone will need, but give them the freedom and challenge of doing the majority of the Thanksgiving hat craft on their own. You may be surprised how well they rise to the challenge!
Are there any books that would complement these Thanksgiving hat crafts?
Of course! All holiday crafts are more fun with a good read-aloud, and these Thanksgiving hat crafts are no exception. Here are some of our favorites.
---
Wrapping Up Thanksgiving Hat Crafts for Kids
There is no better way to celebrate the season of thankfulness with kids than Thanksgiving hat crafts! Not only do you get to spend quality time together while you're making them, but you also get to enjoy wearing the hats at dinner.
There are only so many years you can get away with wearing a paper drumstick hat at the dinner table with your kids thinking you're cool, so you have to take advantage of the time while you can!
Want more holiday craft inspiration? Check out our list of 19 Easy Thanksgiving Crafts to try today!
About the Author
Latest Posts
Stephanie Lamberth is a writer who loves crafting, playing board games with family and friends, and cozying up in a warm blanket to get lost in good fiction books.
Crafting has been a part of her life for as long as she can remember. She comes by it naturally, with her mom encouraging it from a young age with a craft bin always busting from the seams with goodies to experiment with and explore. Her favorite things to craft these days are gifts to give family and friends because it's an opportunity to express creativity and love at the same time!
She currently lives with her husband and three kids in Tennessee. They all work and school from home and love spending time together!
Stephanie can be reached at stephanielamberthwriting@gmail.com