Gone are the days of relying on yard sales and flea markets to sell furniture. These days, selling furniture online is a piece of cake… if you know how to do it!
There's legitimate money to be found in online furniture sales. Whether you're looking for a side hustle or to replace a full-time salary, it can be done with the right tools and strategies.
Read on to learn more about selling furniture online.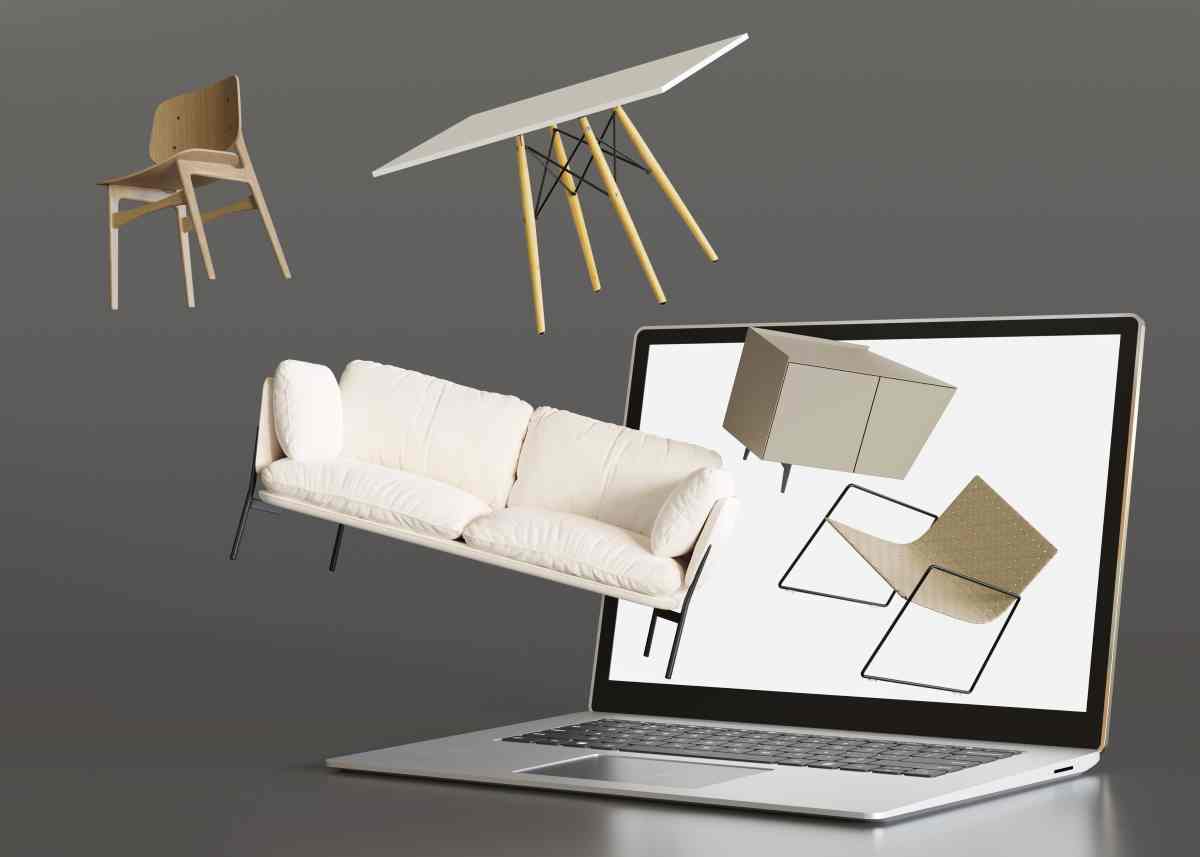 ---
Preparing for Selling Furniture Online
Very few pieces of furniture are totally ready to be sold online immediately after being used. Most will take some work to get to a sellable state.
Once they're ready, there are some practical and logistical things you need to do to get all the pieces in place to set yourself up for success.
Repair & Clean
First things first, pieces need to be fully functional and squeaky clean before you move on to selling furniture online.
Don't get in over your head when looking for furniture to sell online. If something will be more complicated to repair than these tools can handle, it's a good idea to pass on it. Move on to the next piece. Profits multiply when you can flip furniture quickly!
Here are some items to have on hand to tackle anything that comes your way.
Furniture Cleaner
You'll need a good degreaser to wipe years of wear and tear from most furniture. Even if you can't see dirt, give each piece a good wipe-down before moving on.
Microfiber Cloths
Microfiber cloths are a cleaning all-star. Their softness makes them gentle on the most delicate of surfaces, and their unique texture helps them pick up dust and debris.
They can also be washed and reused over and over again.
Basic Tools
Some pieces will need a bit of repair or new hardware before you can start selling furniture online. It's best to have basic tools nearby.
A screwdriver and drill are the most common tools needed for furniture repair and flips.
Wood Filler
Wood filler is important to have on hand because most profit-bearing furniture flips will be pieces with minor to moderate damage.
Wood filler can create a smooth surface from one previously filled with dings and divots.
It's also handy to use if you'd like to change the size or positions of any hardware. You can fill in the holes of the old hardware and drill new ones.
Palm Sander
A smooth surface is critical to a nice stain or paint job finish. To achieve that, sanding the piece several times is necessary.
A palm sander makes the job exponentially easier and quicker! Sanding by hand with a piece of sandpaper may be necessary for tight spaces or small details, but a palm sander can get large surfaces done in the blink of an eye.
Take Great Photos
You know the saying, "A picture is worth 1,000 words"? Well, when selling furniture online, you could say, "A picture is worth a few hundred dollars!"
Taking the time to take great photos will make a massive difference in the success of your sales.
Good Lighting
Good lighting will make your photo stand out. If photos are dim or have uneven lighting, it's easy to scroll right past.
Most of the time, overhead lights in a room just won't get the job done.
Natural light from the sun is best, but if you do your work somewhere without a lot of sunlight, a set of softbox lights will make a world of difference.
Staging
Just like when selling a house, staging to sell furniture online will help speed up your sales.
Potential buyers want to know what this furniture may look like in their home, not how it looks in your cinder block basement after you've painted it.
Staging furniture doesn't always mean dragging it up or down stairs or through the rooms of your home. Set up a staging spot in your workroom!
Use a backdrop to give your photo a homey feel. Have a box of accessories nearby to decorate the surfaces of your pieces if needed.
Remember, when staging, the simpler, the better. You don't need to cover every surface or make it look cluttered. Let the piece shine. You want to help the buyer be able to imagine it in their own home.
Multiple Angles
Photograph the furniture from multiple angles to make your listing more interesting and informative. Again, the more information people can gather from your original listing post, the better it is for everyone.
Get some straight-on, from an angle, and include detailed shots.
Write Clear Description
The fewer questions you have to answer before someone inquires about buying the furniture you're selling online, the quicker you can get items sold!
Dimensions
Include as many dimensions as you can. People want to know if the piece of furniture will fit in their space.
Remember, the average person may not understand how to read dimensions when they're listed as ##" X ##" X ##".
You're better off including that and listing them individually like
Height: XX inches
Length: XX inches
Depth: XX inches
That way, anyone can look quickly and know if it's the size they're looking for.
Material and Condition
Be clear and honest about the material the furniture is made of.
Solid wood? Veneer front? Engineered wood?
Also, be upfront with any imperfections. Sometimes, you've got to call it and sell a piece of furniture in "as good as it gets" condition. That's alright, as long as the buyer knows what they're getting!
Take pictures and make note of any dings, chips, or other oddities on the furniture.
Your Expectations for Buyers
Include a bullet point or two about your expectations of the buyer.
A pain point to selling furniture online is dealing with no-shows. Will you hold the furniture with a deposit or payment? Is it first come, first served?
What form(s) of payment will you accept? Venmo, Paypal, and cash are typical.
How Will They Get the Furniture?
We're about to go into details on shipping/delivering/pick-up, but whatever method you decide to use to get the buyer their furniture, make it very clear in the description.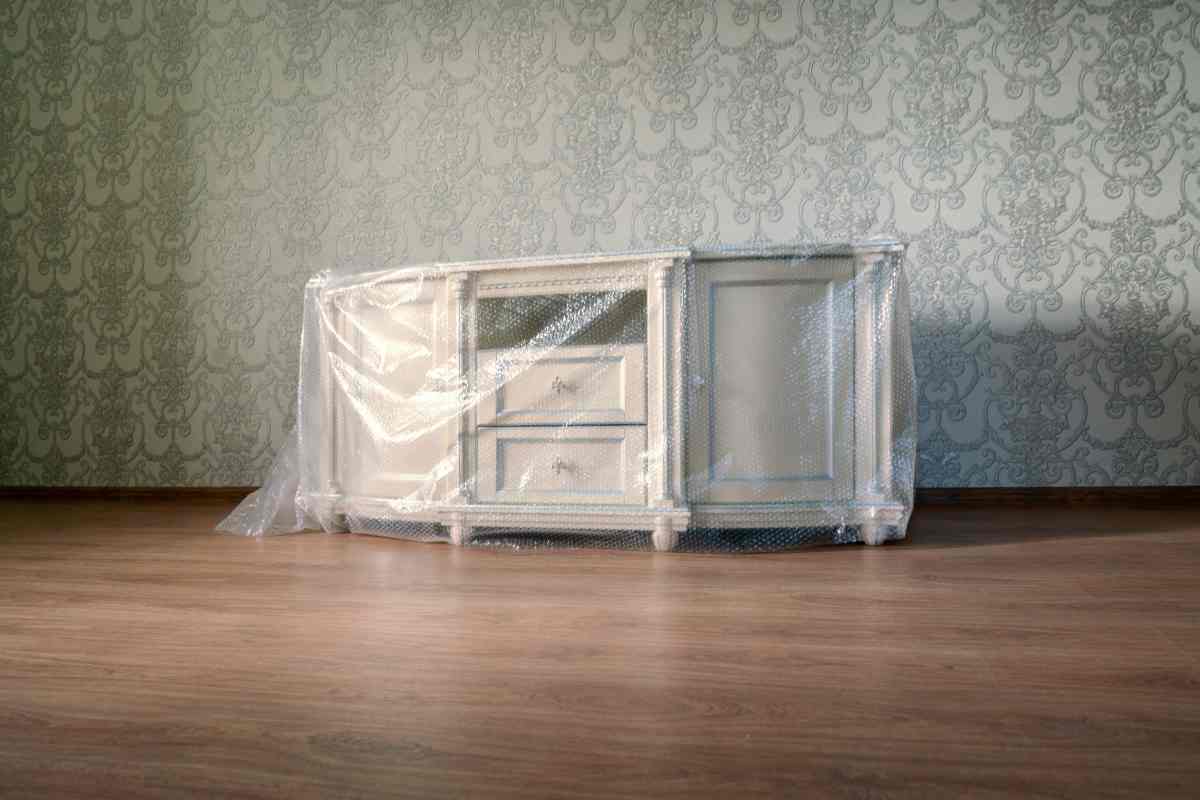 Decide on Shipping/Delivery/Pickup
There's no one "right way" to get the furniture you're selling to the buyer. Each has its own pros and cons.
Shipping
Shipping is expensive and requires extra supplies. You'll need big boxes, shipping supplies, and other miscellaneous items.
On the other hand, it also expands the reach of selling furniture online because anyone, anywhere, can buy what you're selling.
Delivery
Delivery takes time and physical effort on your part. You also need to have a vehicle that can deliver any piece of furniture you're selling.
A positive of delivery is increasing your possible buyer market. Many people are looking for furniture but have no way of transporting it to their house. They're willing to pay an additional fee to have it delivered.
Pickup
Pickup takes all the pressure off you to get the furniture out of your home. It's certainly the cheapest and physically easiest option of the three.
You've also got to consider that with pickup, you're putting yourself on other people's timelines. It may take longer to sell something when people are trying to coordinate borrowing a vehicle for pickup or are figuring out a time you're both available for the trade-off.
If you want to keep pieces moving, it's important to set boundaries for pickup and clearly communicate those expectations to potential buyers.
Set up Social Media
While not necessary for selling furniture online, a social media account dedicated to it never hurts.
People love watching transformations, so sharing them on social media can help spread the word about your business, especially if you plan on shipping.
Even if it doesn't sell a piece of furniture, if you play your cards right, you could grow an audience that attracts businesses to you for partnerships that will provide some extra income or new tools of the trade at no cost to you!
---
Where to Sell Furniture Online
Facebook Marketplace
Facebook Marketplace is one of the best places for selling furniture online because the audience is already there, SEO works to your advantage, and there are many spaces to fill in to ensure a clear description.
All you need to start selling furniture on Facebook Marketplace is a Facebook account and pictures of the pieces you're selling. All the communication is done within the app, keeping your personal contact information out of it.
OfferUp
OfferUp is another free and easy-to-use app to sell furniture online. It offers the same perks as Facebook Marketplace, with a slightly smaller audience.
Etsy
If you're selling niche pieces of furniture, especially easier-to-ship pieces, Etsy may be the spot for you.
Etsy is the place to go for one-of-a-kind and hand-crafted items. Buyers on Etsy are looking for unique pieces to buy.
Something to remember—Etsy requires a small fee for every item you list ($0.20 at the time of writing), and they keep a small percentage of each sale.
Shopify
If you want to take selling furniture online to the next level, Shopify may be the outlet for you. It's the most professional-looking and easy-to-customize platform on this list.
That comes with a price. Monthly plans with varying features vary in price from $39-$399 per month.
---
Extra Tips for Selling Furniture Online
Keep Track of Trends
Furniture trends come and go. Even if more traditional or classic pieces are your bread and butter, keep up with current trends to add a few trendy pieces to the mix.
Things like paint colors and hardware are easy ways to transform a piece from classic to buzzworthy.
Become Great at Negotiation
Know your bottom dollar and be willing to go to it if you need to get the piece moved. However, don't jump straight down to the bottom dollar. Don't be afraid to haggle a little and see if you and the buyer can meet in the middle.
The fact is, the buyer is trying to see how good of a deal they can get, while you're trying to see how big of a profit you can get. There's typically a way to meet in the middle with some good negotiation.
Keep Prices Fair
Find a formula for pricing to sell furniture online and stick to it.
It may be something like:
Cost of the item + cost of additional tools + (your hourly rate x hours it took to complete the project) + desired profit = price
In that equation, your desired profit builds in a little wiggle room for negotiation.
Be careful, though, because if you follow a formula like the one above and end up with a price of $800 for a flipped dresser… something is off and needs to change. Keep an eye out for the cost of similar products, and make sure yours falls in that range.
---
Wrapping Up Selling Furniture Online
Selling furniture online doesn't have to be scary or overwhelming. The right preparation, presentation, and platform will have your new business venture on its feet! For budget-friendly flips to get started, check out these 22 Upcycle Furniture Ideas.