I can remember the day I saw Renfrew for the first time…
Soon after a local shop decided to carry the line and I was THRILLED at the opportunity to try it!
This sweet Solid Maple piece would get a whole new look. I was excited to play with the orange hues.. oddly enough.
First came the prep. I cleaned with a scrubby pad and TSP. Then wiped down well with vinegar and water.
The first coat would be Fusion Mineral Paint in Homestead Blue. (Forgive the picture quality-this was looong ago!) Contrary to what you may see, Homestead is a lovely muted grey blue!
After that I went on to do another coat of Renfrew Blue.
I wanted the piece to seem time worn. As if it had been lovingly painted for one child and revived for another before being passed down along the years..
Because Fusion contains top coat I feel that may help when distressing to reveal layers,. maybe not but I loved the effect..
And I really liked how the tone of the wood played so nicely in contrast to the blue hues..
The knobs I decided would stay for this very reason..
I decided to take a little Laurentien and Renfrew to create a custom blend and applied that to the sides of the drawers. (..if you want a little chuckle you can check out one of my MUCH earlier articles on how I lined the drawers.. I'll be updating that soon I hope! But you can see it
HERE.)
I also decided to use a table cloth I found on clearance to line the drawers.. I just LOVED the pattern and how it played with the colors..
And there you have it,. Homestead, Renfrew, and a kiss of Laurentien. I followed up by top coating with their Tough Coat then waxing everything in their Beeswax Finish.
Do you love it? I'd love to have this accent piece in my home.. Maybe one day! Until next time, thanks for joining me at That Sweet Tea Life!
P.S. Wanna join a GREAT group on Facebook where you can learn more about these and other wonderful products and techniques? In a positive and ENCOURAGING environment??
And Remember Sharing is Caring!
About the Author
Latest Posts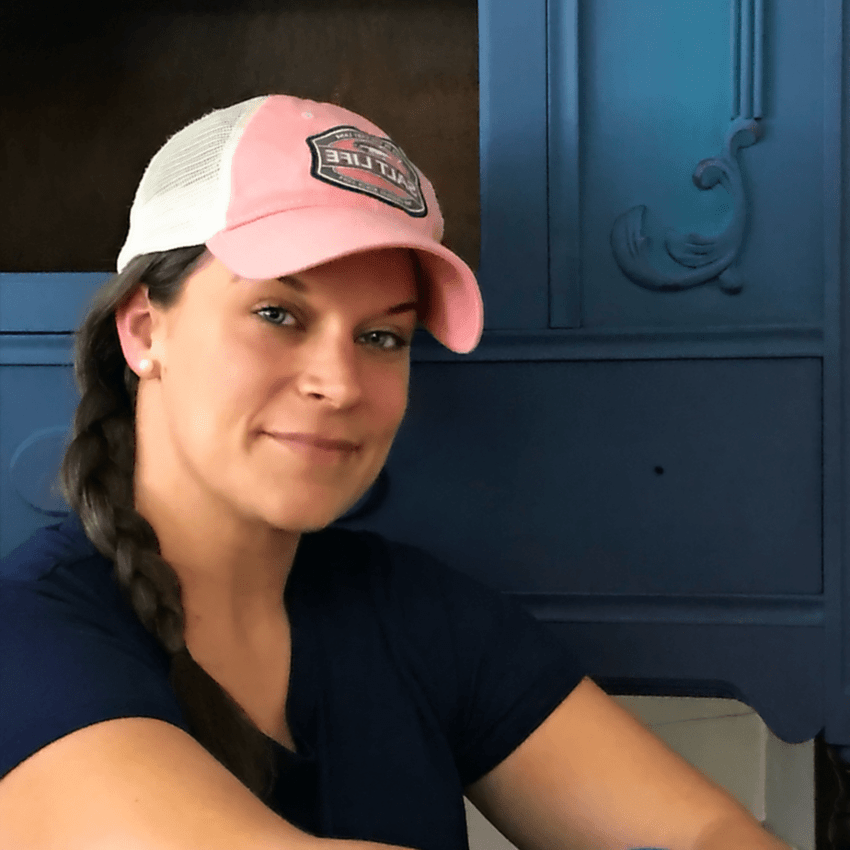 Thea Osborne is a celebrated blogger renowned for her expertise in DIY and paint techniques. With a keen understanding of Southern culture, Thea's commitment to producing engaging and informative content, coupled with her detailed tutorials, inspire her readers to embrace their own creative pursuits.
Thea's passion and creativity have left a lasting impact in the DIY community, transforming "That Sweet Tea Life" into a thriving and cherished resource.