In today's I'm guiding you through how to paint wash furniture! Its one of the EASIEST ways to add interest to your painted furniture. You can find this as well as lots of other tutorials in my Ultimate Guide to Painting Furniture.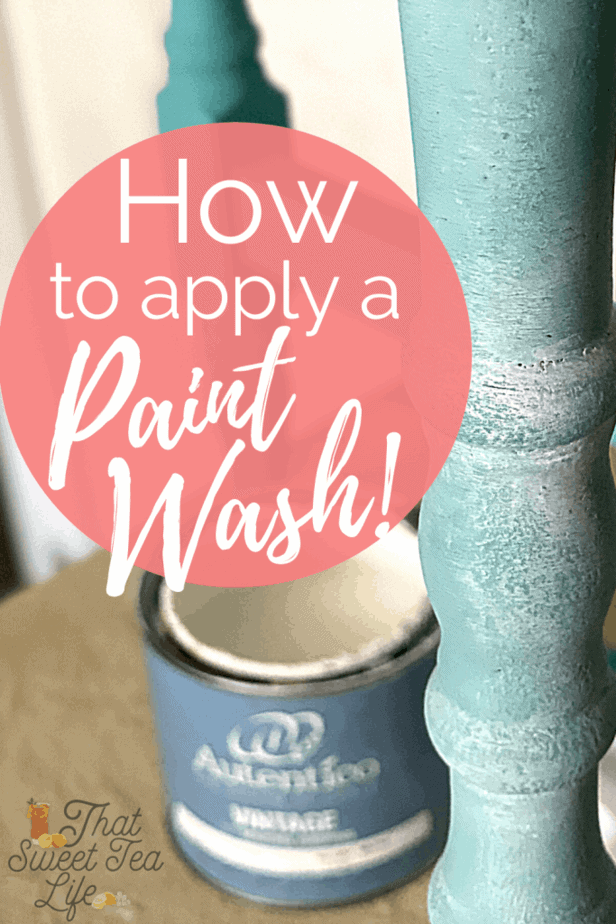 Paint washes are easily one of my favorite ways to add depth and enhance the character of my painted furniture and once you try it I just know you will be hooked!
What is a Paint Wash?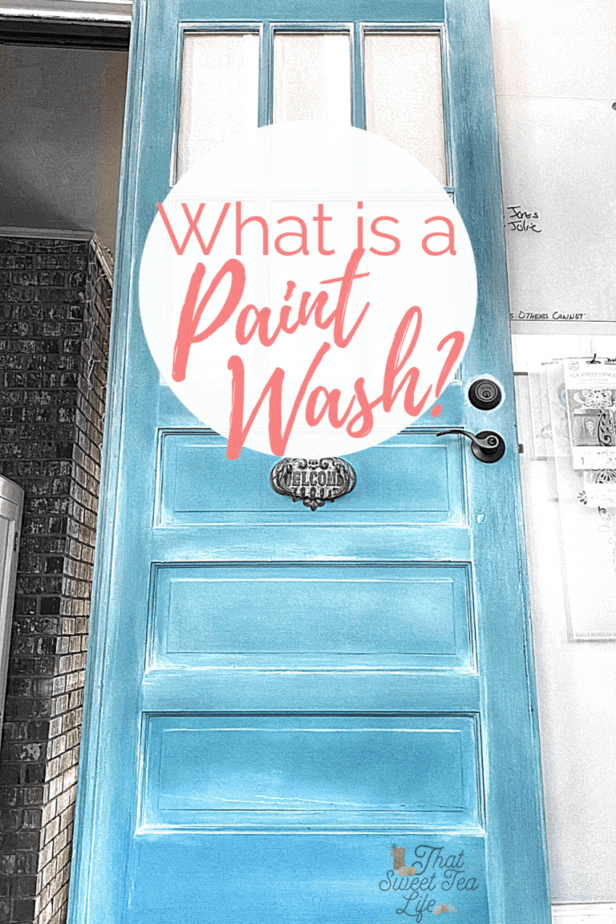 A paint wash is using some combination of paint and water to create a more translucent application of a paint color. By using a paint wash you are able to add interest, drawing attention to the details of a piece where the pigments collect. The wash will transform the base color adding depth to an otherwise basic color.
You can use any color you desire to create a color wash. Different colors will provide a different feel. White washes can tend to feel beachy and coastal. Using a black wash can really add an aged look that is smoky and aged. Each color can gently transform the hue of what you have under it.
Why should I use a paint wash on furniture?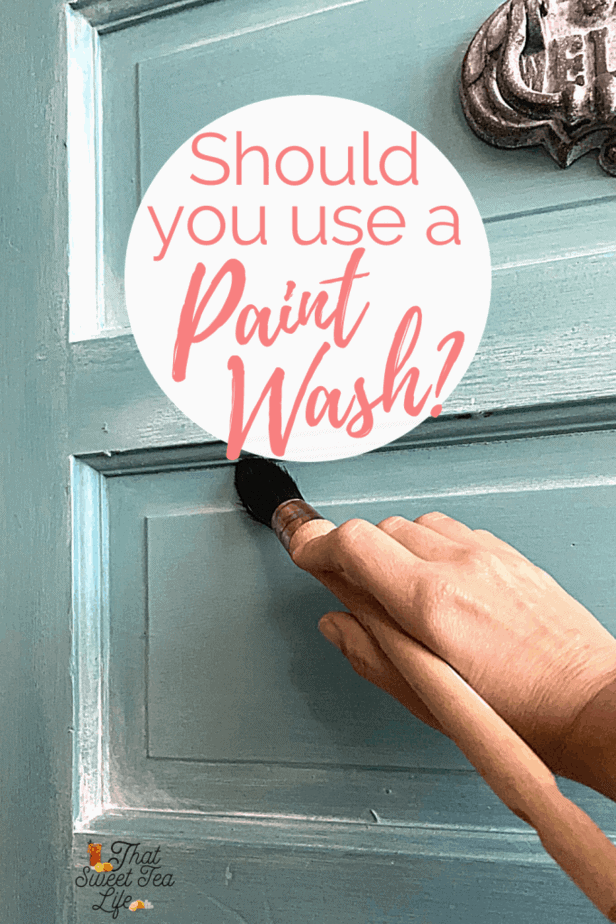 Applying a paint wash can give you similar results to applying a wax or a glaze over your painted furniture. So, why would you opt to use this technique instead? There are a few reasons I tend to personally use paint washes instead of glazes or wax, and here they are:
You likely already have what you need. To do a paint wash all you need is more paint. The staple colors are black and white, and maybe brown. Most of us already have that in our cabinet! Why spend money on other mediums if we don't need to?
We already know how to paint. (at least to some degree). The thing is, paint acts very differently from glaze as well as wax. Wrapping our minds around it as a paint wash is far easier than learning a completely different style of product and how it works
Paint is compatible with paint. Again I know this is a no brainer BUT can you always paint over wax? Not typically unless its a special wax and even then, you have a long waiting period. Paint can always go over paint which comes in handy especially if we mess up! with glaze you have to wait for it to dry and with wax you have to remove with mineral spirits, and should also wipe down with denatured alcohol before trying again.
It's just easier. This can be a matter of opinion I know, BUT, glaze and wax both have a long working time built in that you cant rush. What this means is while you don't have to rush to get it just right you also have to wait on it to build it up! Sometimes you can go ahead and add a little extra in a crevice for a concentrated appearance but you are also risking it drying funky or not drying at all.
You have more control. I know this may sound repetitive but,.. you control how translucent or concentrated the application is! This makes using it so much more easy when it comes to really getting the effect you want!
What do I need to apply a paint wash?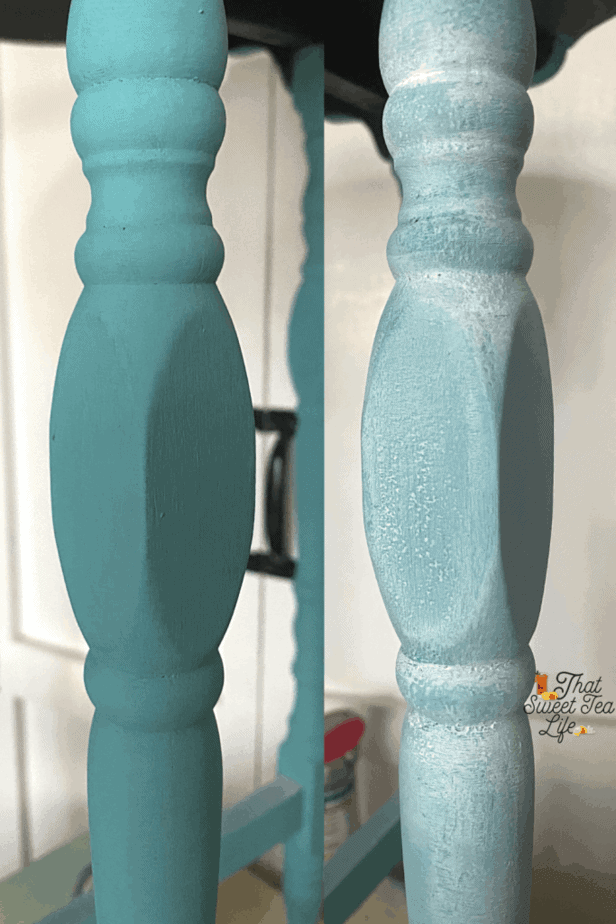 Applying a paint wash is a super simple technique you can use that gives huge impact! You likely already have everything you need to pull it off.
Paint. Really It doesn't matter what kind as long as its water based. The key though is the pigments. A paint with a higher concentration of pigments compared to other components to the paint including fillers found in less expensive paints, the better your chances at getting a great result. The more concentrated the pigment, the less product you have to use and the easier to build the opacity you desire.
Water. There are several different ways you can use the water to create the washed appearance. Two common ways are

Adding the water to the paint and create a wash to apply. This can be done at whatever ratio that gives you the opacity you want.
Applying the water to the area you are working on, then applying the paint so that it melds into the water. (I prefer this method so I'm not making batches of watered down paint that I wont sendup using, plus more control)

Brushes. You may be fine with just one brush. Typically a large one with super fine filaments will be best so you aren't creating striations in the washed finish. Some of my favorites are the larger ClingOn Brushes (like the (F40) found HERE (aflink). Additionally you may want some artist brushes to help with building details and getting into crevices. Angle brushes and filberts are my favorite for this and you can find them HERE (aflink).
Extra towels/paper towels. Paint washes mean a constant ebb and flow between wet and dry application. You will want to have something on hand other than the skin of your leg to wipe the tip of your brush off on!
How to apply a paint wash to furniture.
While you are learning how to apply a paint wash, PLAY. This is always my number one teaching point. Give yourself time and space to play before attempting techniques on a project you want a definite result from! Grab a drawer front, piece of molding, etc and go play! Now here are some basic tips on applying your paint wash, but the best thing to do is watch the video here or on YouTube in "How to Apply a Paint Wash" and play as you watch or listen.
Start with a great base coat. Now this could just be sealed wood. Or this could be a painted surface, but either way you want to be sure the base (wood tannins or paint) are not going to budge or bleed into your wash! If painted be sure to give ample dry time before washing over it!
Remember Big/Big, Little/Little. If you are working on a big flat surface, use a big brush! This will help you get a consistent appearance. (plus it wont absorb "too much moisture" too quickly) I love this huge brush! (You can take off the piece at the top if you prefer) for large flat surfaces! Find the Goliath HERE (aflink) If its drawer fronts or not that huge of a surface the ClingOn F40 is great (linked above). For small areas like the details and crevices have small brushes on hand like the ones I linked you to above.
Gentle water may give better results. Ok so I am never one to steer you to making purchases you don't need. So Im not going to really press the misting bottles BUT, what I will say is the more fine the mist is, the less chance you have of disturbing the pigments on the surface that you don't want to disturb! So, if that means a misting bottle, great or sometimes just using a bottle you can adjust to a fine mist is just as great.
Remember to work from wet to dry. To begin working it, everything should be WET. No drag. By the time you are done working everything should be relatively dry. DON'T TOUCH IT! You know it's dry enough when the paint stops moving as you drag the brush across the surface.
Watch the video. Im not even going to detail the exact step by step in words because applying a paint wash requires FEEL. I *feel (ha) that you will get a grip on it much better by watching the video. If it didn't pop for you automatically because well, the internet changes daily, just be sure to head to the YouTube video I linked above! I am sure you will master the technique given enough PLAY time!
About the Author
Latest Posts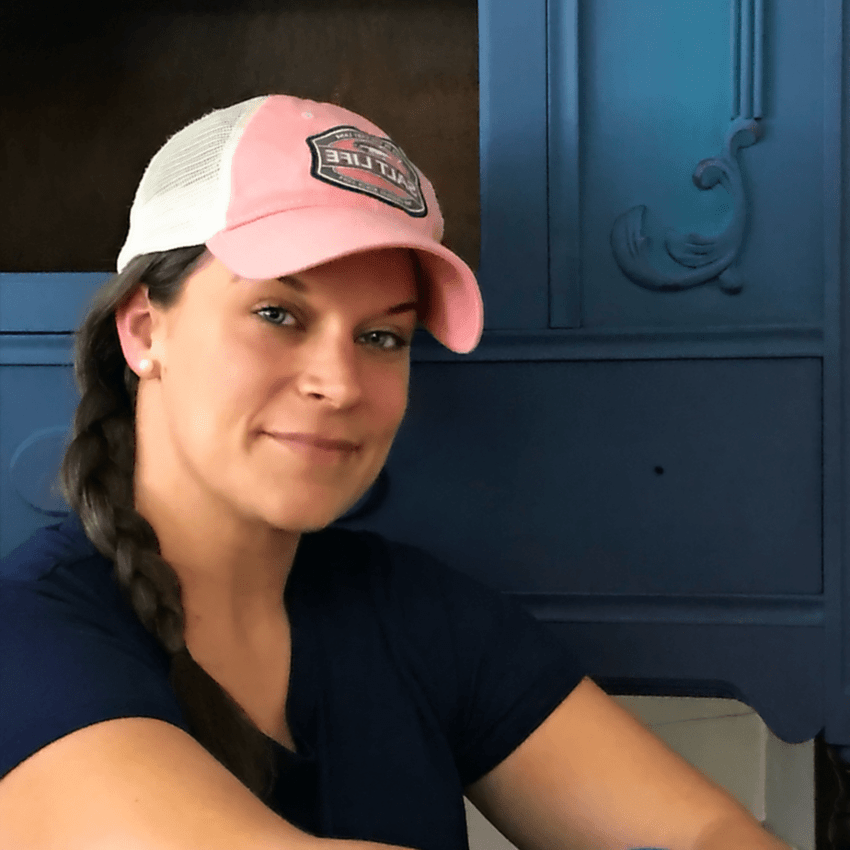 Thea Osborne is a celebrated blogger renowned for her expertise in DIY and paint techniques. With a keen understanding of Southern culture, Thea's commitment to producing engaging and informative content, coupled with her detailed tutorials, inspire her readers to embrace their own creative pursuits.
Thea's passion and creativity have left a lasting impact in the DIY community, transforming "That Sweet Tea Life" into a thriving and cherished resource.