Your bathroom or bathrooms are some of the most important parts of your home. It's one of the few areas that gets regularly shared by you and visitors, which means it's important to have a bathroom that's neat and stylish.
However, most people don't know the first thing in terms of how to decorate a bathroom. So, if you don't have much bathroom decorating experience but want to elevate it to the next level, you've come to the right place.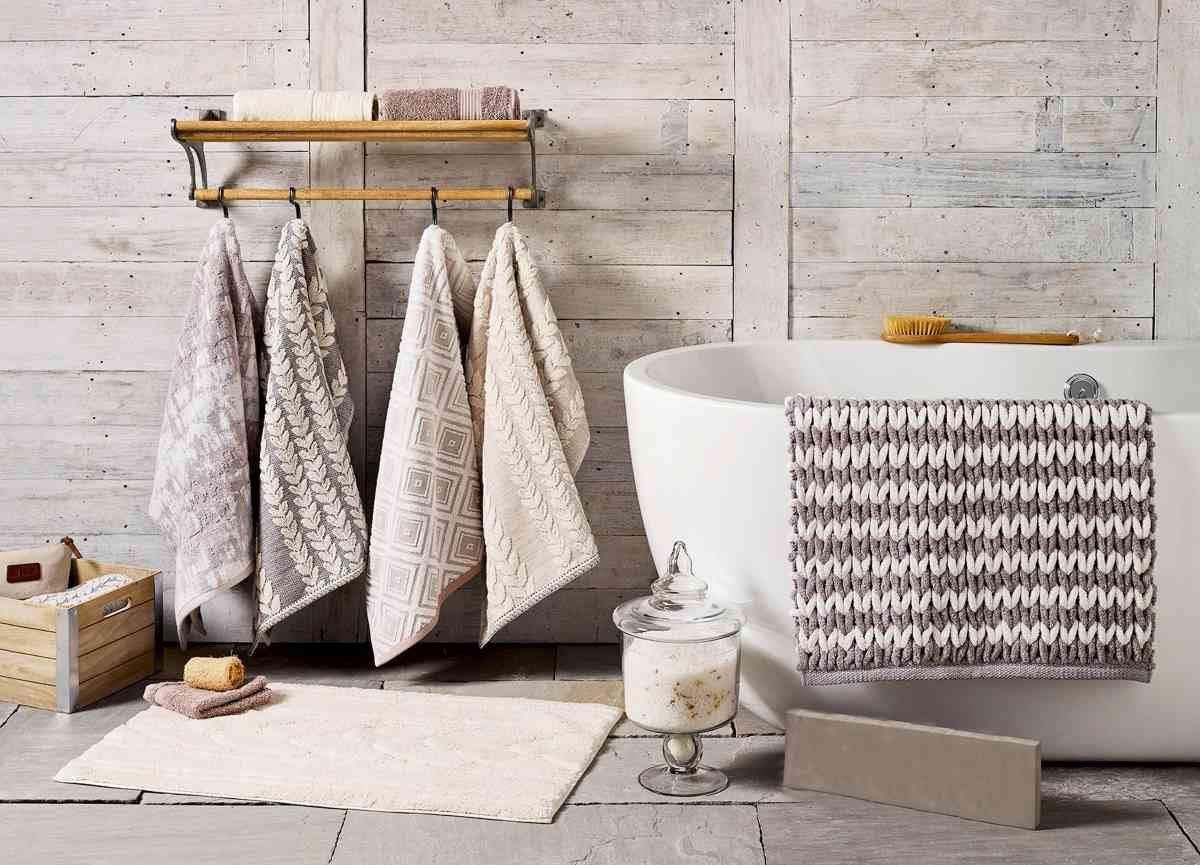 ---
14 Bathroom Decorating Ideas
Go With a Theme
The first idea in terms of how to decorate a bathroom is open-ended and up to your personal preference. Going with a theme is a great way to show people, rather than tell them, what you're passionate about and what you want the theme of your home to be.
For instance, if you live near a lake, river, or ocean, it's common to decorate bathrooms with a nautical theme. Or, if you live in the country or a rural area, you can go with a farm or rustic theme.
The theme you choose is entirely up to you. Just be sure to choose tasteful decor that doesn't overwhelm your bathroom.
Refurbish Your Bathroom Vanity
If you have the DIY spirit, then this method for how to decorate a bathroom is for you. Refurbishing your vanity is one of the best and most affordable ways to give your bathroom the facelift it desperately needs.
Here are a few options when it comes to refurbishing your bathroom vanity.
Paint the vanity a different color.
Change the knobs and pulls.
Remove one or more of the doors for an open look.
Raise the vanity for a floating look.
In terms of how to decorate a bathroom, redoing your vanity offers the most options and creative potential.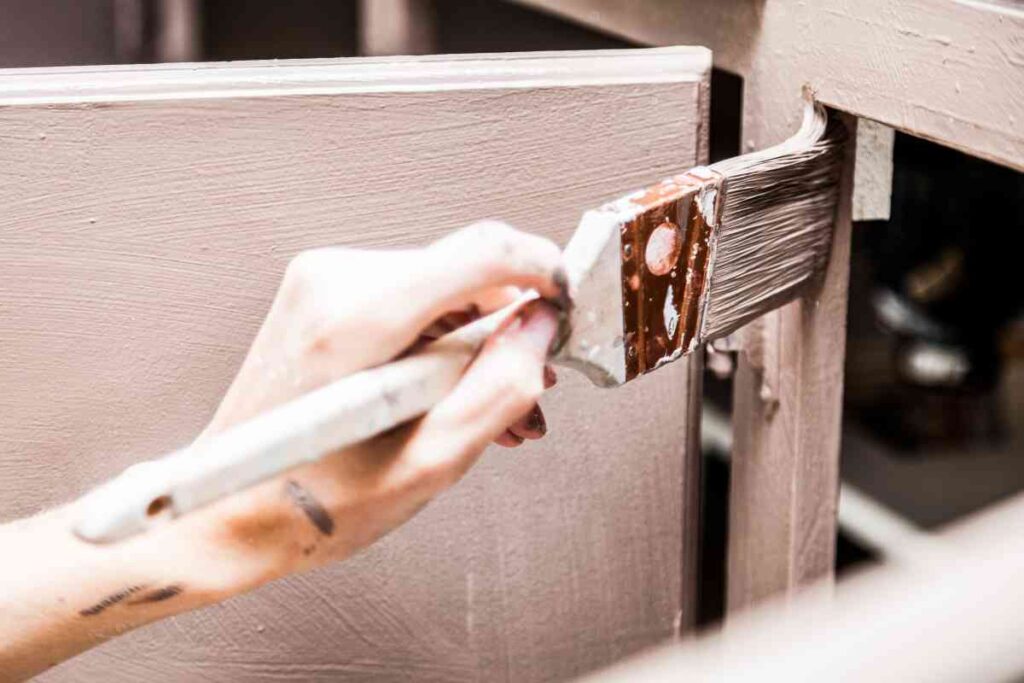 Install New Faucets
While working on your bathroom vanity, why not take things one step further and install a new sink and faucet? While you can optionally change the faucets on your shower, this is totally up to you.
However, if you want to learn how to decorate a bathroom like the pros, you should change out both faucets for matching ones. Doing this will bring a more cohesive look to your bathroom and bring the room together.
Try a New Coat of Paint
Few things will alter your bathroom faster than a fresh coat of paint. Painting the walls of your bathroom is a great way to add light or moodiness or hammer home whatever theme you're going for.
If you want to give your bathroom a light, clean, modern look, you should opt for paints in the white or grey family. However, darker colors are the way to go to add a bit of mood and drama to your bathroom space.
Change Out the Bathroom Mirror
Not everyone wants to go all out when they first decide to decorate their bathroom. One of the best and easiest ways to learn how to decorate a bathroom is to take things one step at a time.
For instance, start by replacing your bathroom mirror rather than redoing your vanity or painting your walls. If you decide to go this route, it's good to know what style you're ultimately going for because there are tons of great bathroom mirrors available in many different styles.
You can choose between modern, rustic, vintage, farmhouse, or functional mirrors. The style you choose, however, should go with what the future bathroom style will be.
Focus on the Lights
When it comes to how to decorate a bathroom, your lights will make a huge difference. Old, dull, and outdated lights simply won't do the trick if you want to decorate your bathroom properly.
We're not saying you need to get into your attic and reroute electrical wires. You should, however, consider replacing your existing bathroom lights with new ones that mesh with your chosen style.
Replace Your Hardware
Getting back to some of the simpler methods for how to decorate a bathroom, replacing your hardware is a great place to start. The knobs, pulls, hinges, and handles on your vanity and any cabinets in your bathroom are likely outdated.
Therefore, simply replacing them with newer, more stylish hardware will give your bathroom an instant facelift. It's also a great way to reinforce whatever theme you choose for your bathroom.
While you can use the hardware replacement decoration method as a standalone option, you can also pair it with other decorating ideas. For instance, replacing hardware and painting your vanity and cabinets is a great dual project.
Since you're already replacing the hardware on your furniture, you might as well get new towel racks and toilet paper holders to match!
Add Plant Life
One of the ways to decorate a bathroom that many people never think of is to add plant life. Plants thrive in warm, moist environments, so you likely won't have to water them if your bathroom gets used regularly.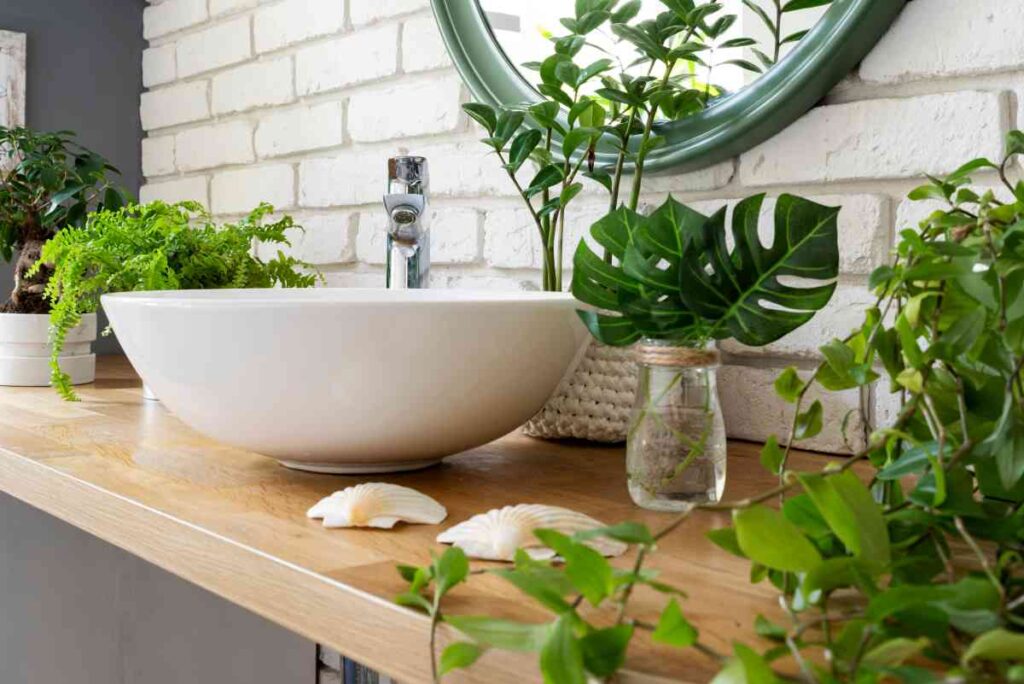 Plants are also a great way to add life and color to an otherwise dull bathroom. They go great in modern, farmhouse, or earthy-style bathrooms.
However, if you're concerned about killing your plants, you can always opt for artificial plants to spruce up your bathroom.
Removable Wallpaper is Back!
For some, removable wallpaper never left. For others, however, it's back with a vengeance and more popular than ever.
Removable or semi-permanent wallpaper is one of the best, easiest, and most versatile methods for how to decorate a bathroom. You can add wallpaper to every wall, use it as a backsplash above your vanity or tub, or use it for an accent wall.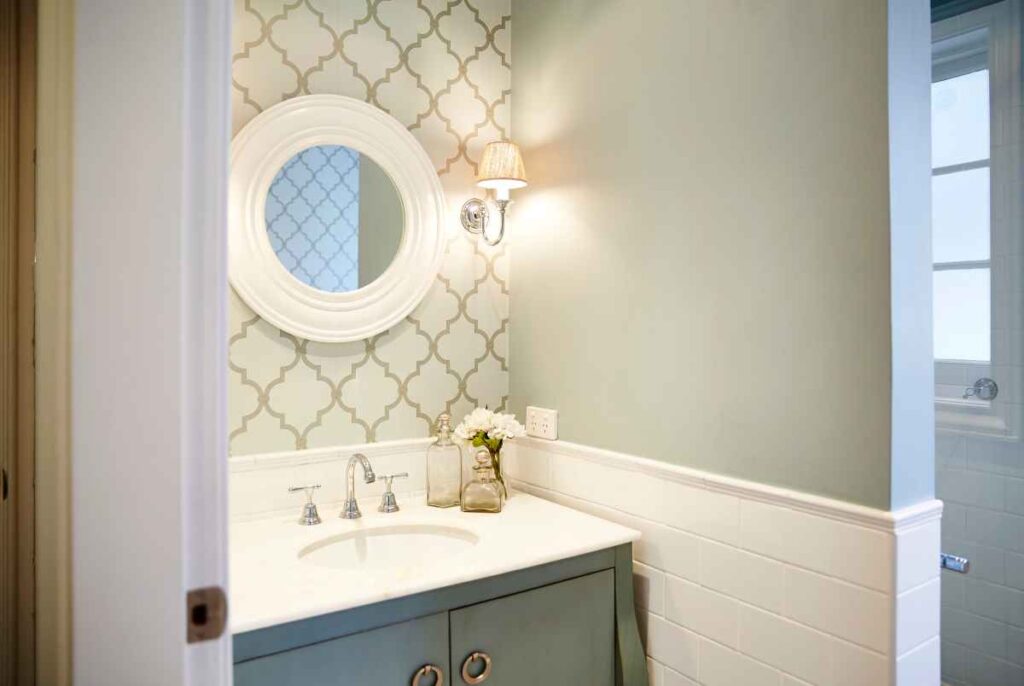 Wallpaper also allows you to mix and match styles or reinforce a theme. You can easily do it yourself and for a reasonable price if you're learning how to decorate a bathroom on a budget.
Hang Some Wall Decor
A common mistake many people make is thinking that their bathroom is a somber place where you use the toilet, shower, brush your teeth, and that's it. Rather than looking at a bathroom as strictly functional, you should look at it as a place of comfort and relaxation.
One of the best ways to bring this effect to life is by hanging some of your favorite wall art or decor in the bathroom. Not only will wall art and decor add color and joy to a bathroom, but it will also give visitors something to look at when using the utilities.
Minimal Is Better
While going all out is a good method in terms of how to decorate a bathroom, sometimes, less is more. This is especially true if you're going for a clean, modern theme with your decorations.
A well-placed painting and a floating shelf with a few plants are sometimes all you need. You should know, however, that the clean, modern look works best with bright walls and plenty of natural light.
Cute Bathroom Storage
Implementing some bathroom storage is another great "how to decorate a bathroom" method. However, rather than seeing your bathroom storage as strictly functional, you can also make it decorative.
Focus on the Bathtub or Shower
Changing out the bathtub or shower is a must if you're looking to go a little more in-depth with your bathroom and do a full remodel. Depending on when your house was built, there's a good chance that these fixtures are fairly outdated.
Replacing your bathtub and shower allows you to have the space you've always wanted.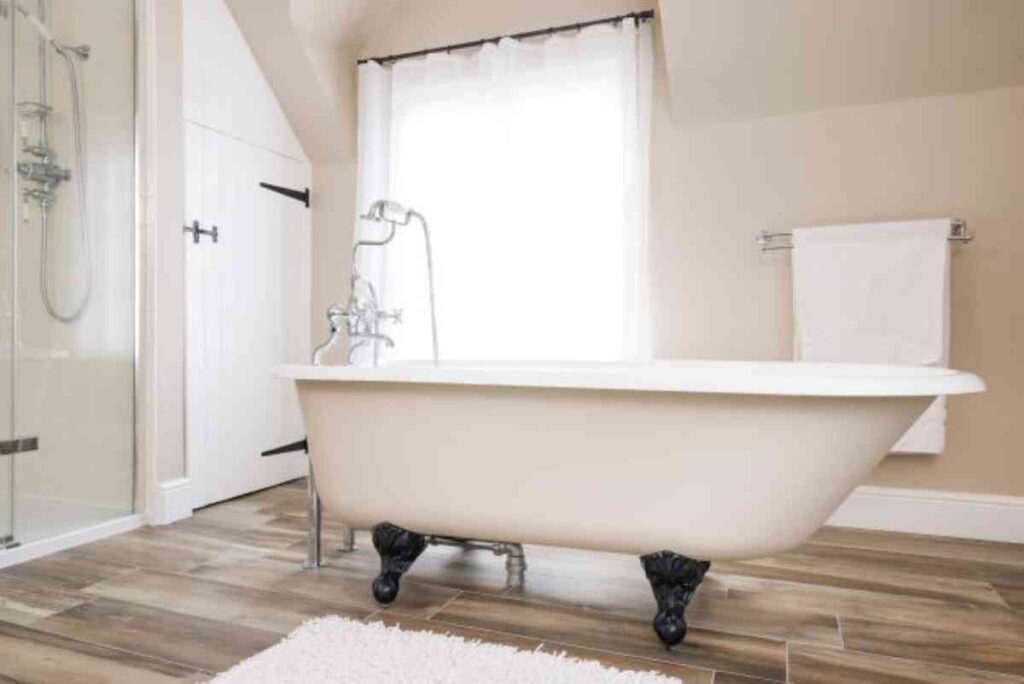 You can choose between functional and simply installing an updated bathtub or spoil yourself with a clawfoot or jacuzzi tub. If you're not much of a soaker, you can install the walk-in tile shower of your dreams!
Add a Rug or Bench
If you're looking for the most minimalistic way to decorate a bathroom, adding a new rug or bench is the way to go. Adding a rug, bench, or both won't require any construction or hands-on work, and you can do it as part of an extensive decorating project or as a standalone one.
---
How to Decorate a Bathroom, so it Works for You
Focus on Your Needs
When deciding how to decorate a bathroom in your home, it's important to pay attention to your needs, not just your desires. For example, if you have little storage or repairs necessary for your bathroom, you should include them in your decorating plans.
On the same note, if you have a damaged wall or vanity, you should incorporate repairs or replacements for them as part of your decorations.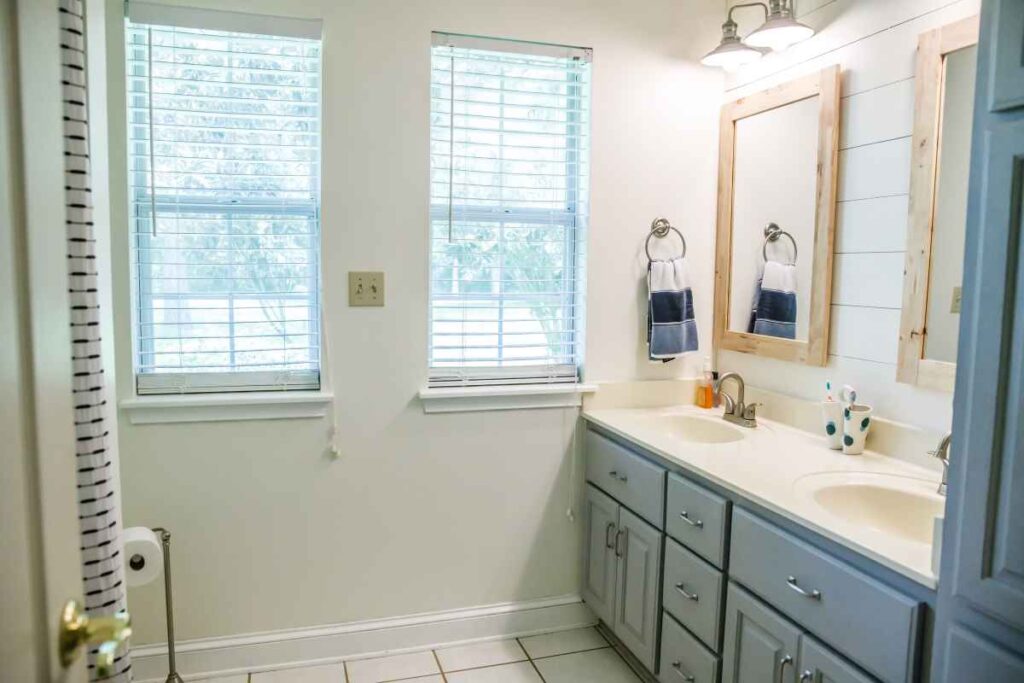 Don't Clash With the Rest of Your Home
The key to having a cohesive and put-together home is to ensure that the different rooms don't clash. For example, you don't want a modern bathroom if the rest of your house is vintage or farmhouse style.
You also don't want a rustic theme with your bathroom if the rest of your home has a nautical style. Therefore, matching your bathroom with other rooms in your house or apartment is important.
Be Flexible
One of the first things you'll discover when learning how to decorate a bathroom is that you can't always get what you want. There might be structural or budget restrictions in place that you can't circumnavigate.
When that happens, rather than giving up on the project, it's important to be flexible and ready to pivot to a different idea.
---
Final Thoughts About How to Decorate a Bathroom
When learning how to decorate a bathroom, the sky is the limit, and you can do whatever your heart desires. However, it's important to remember that you don't want your bathroom to be an outlier and stand out from the rest of your home.
If you don't want to stop with the bathroom and want to continue working on the rest of your home, check out our sister pages!