As one of the most popular holidays in the western world, Christmas is known for spreading joy and goodwill among its practitioners. However, it takes a lot of work and sacrifice to prepare for the extravagant festivities the holiday inspires! You must go easy on yourself whenever possible in order to fully enjoy the season.
Decorations are one aspect that you can simplify without minimizing its impact. For example, consider creating a beautiful Dollar Tree Christmas wreath! We'll tell you how and why.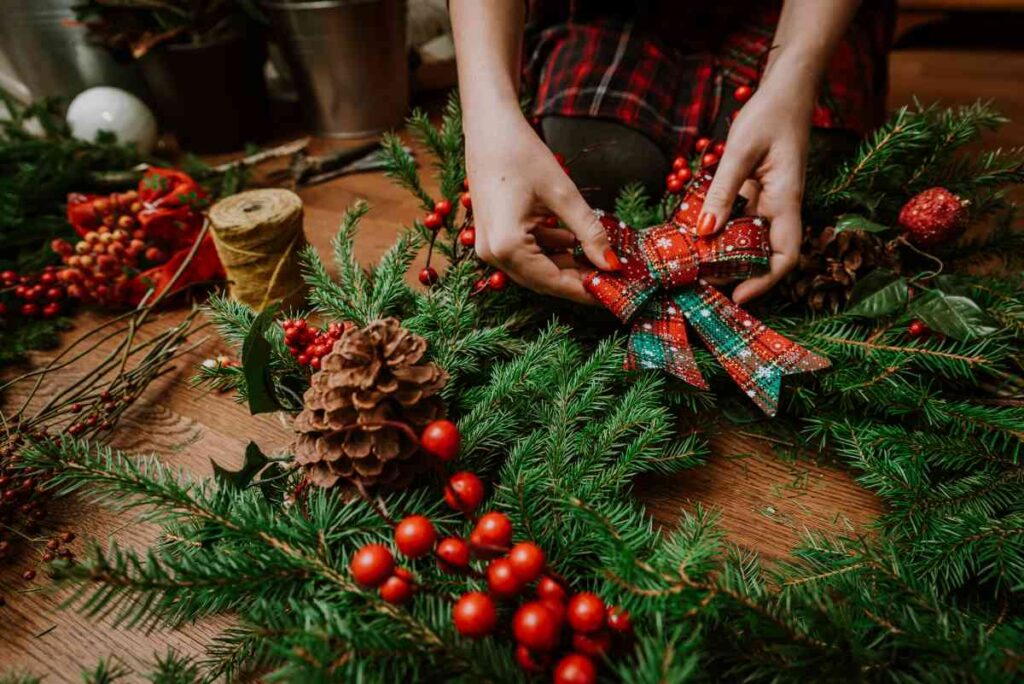 ---
Benefits of Making a Dollar Tree Christmas Wreath
Of all the decorative choices you might make, why a Dollar Tree Christmas wreath? You may be surprised at the advantages!
Low Cost
When you have a limited budget or just like saving money, you must cut costs wherever you can. Since every item is priced somewhere between $1.25 and $1.50, a Dollar Tree Christmas wreath would be more affordable than any other type of wreath you could make. Spend more money on food, gifts, or a special holiday trip instead!
Low Maintenance
Wreaths are traditionally fashioned from real plant materials, which are fragile and prone to drying out quickly. Without consistent care, the wreath would shrivel and leave a mess of dead leaves, petals, and other items in your home.
By contrast, a Dollar Tree Christmas wreath would be made from artificial plants, so you wouldn't have to worry about upkeep when you're finished.
Creative Expression
There are lots of lovely materials you can buy at budget-friendly prices. You'll easily get more variety than you could with real plants and still pay less money overall.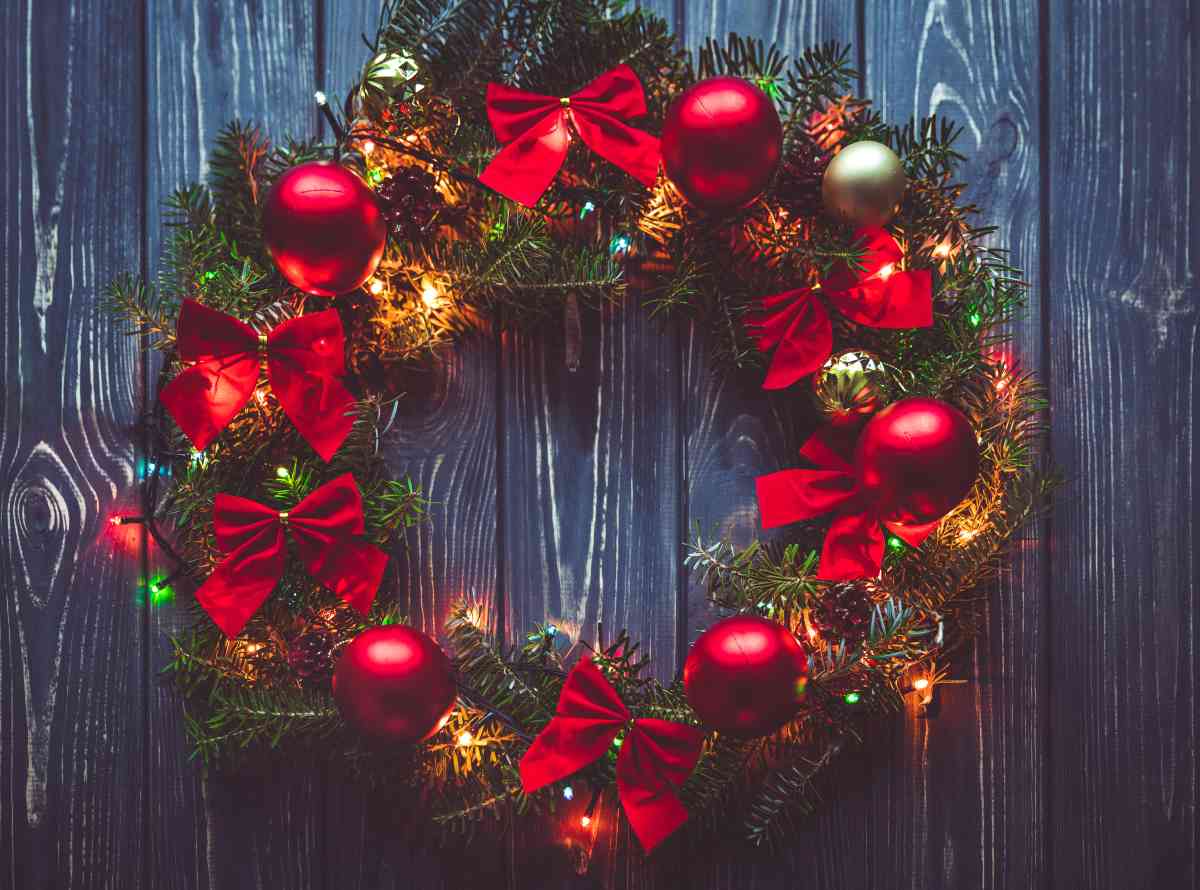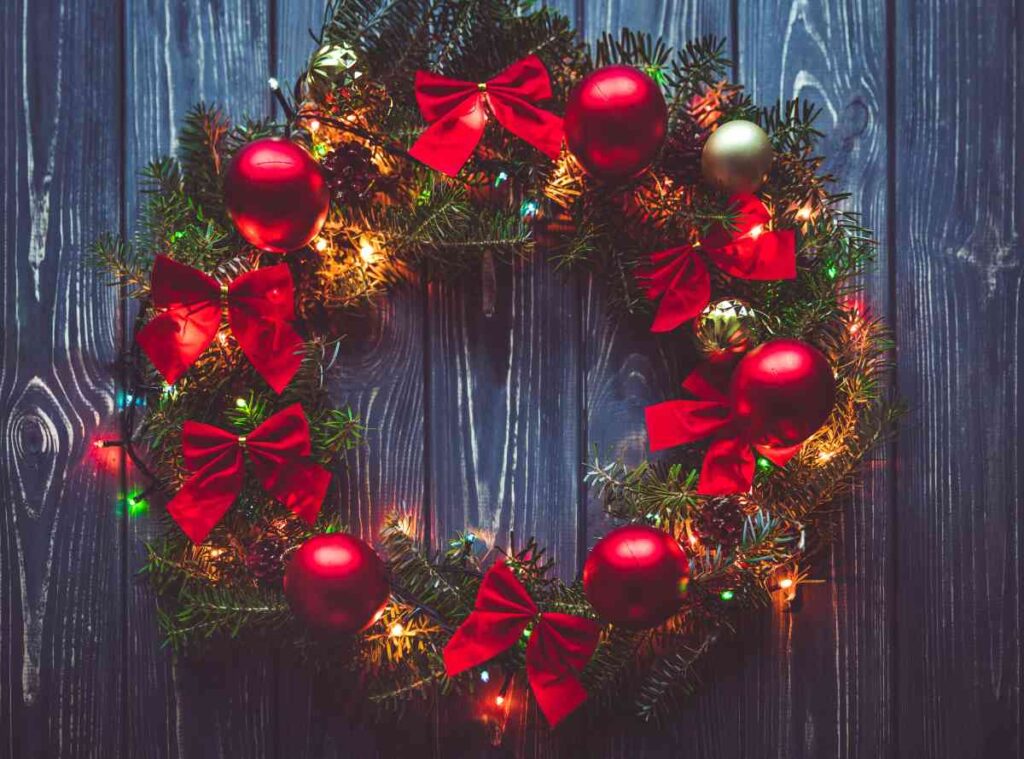 This means your creative opportunities increase exponentially! You could express your love for the holiday with dozens of unique Dollar Tree Christmas wreaths.
---
Materials You Need
Imagine the frustration of sitting down to make your Dollar Tree Christmas wreath only to find that you're missing some materials. We'll help you avoid that problem with this list of the items you need most.
You can purchase these items seasonally at Dollar Tree or online any time and have them delivered to your front door. That way, you can work on your wreath whenever you're feeling festive.
Wire Wreaths
As the foundation of your entire project, the wire wreaths should be the first item you find. The more wires, the more layers you can put on the wreath for visual texture and richness.
Artificial Plants
Most wreaths feature plants. If that's what you envision for your Dollar Tree Christmas wreath, get artificial pine tree branches, poinsettias, holly berries, pine cones, or similar items.
An artificial garland may be a good replacement for branches.
Ribbon
Wrapping gifts is an art form that often calls for ribbons, but you can use them on Dollar Tree Christmas wreaths, too. With options like colorful velvet, fun patterns, and simple wired burlap, you're only limited by your imagination.
Ornaments
Wreaths are traditionally formed from plants, but if you want to jazz yours up, opt for ornaments. Christmas ornaments are another way to make your wreath uniquely yours. You can even make a wreath decorated entirely with glitter rainbow ornaments.
Spray Snow
Even if you live in a warm climate, snow and Christmas go hand-in-hand. To summon more of the holiday spirit with your Dollar Tree Christmas wreath, consider covering it with a layer of spray snow.
Glue Gun or Zip Ties
The easiest way to stick each individual item to your wreath is to use a hot glue gun. You also grab some green zip ties that blend in with your wreath.
---
Step-by-Step Instructions
If you have everything you need, then you're ready to make a Dollar Tree Christmas wreath! Set aside some time to follow our instructions step by step.
Prepare Your Workspace
Choose an area where small children or pets can't easily reach you, like a room with a locked door or a high table. Your little loved ones might disturb your concentration, damage the materials, or even hurt themselves.
If you plan to use the glue gun or spray snow, have a towel or plastic sheet handy to keep your area clean.
Lay Down the Greenery
Start by gently bending or twisting your artificial branches or garlands around the wire wreaths. Hold them in place with zip ties. At a minimum, you'll need one at the north, west, south, and east points of the wreath, but you may want to add more between those points for good measure.
Arrange Your Decorations
Take a moment to imagine how you want your Dollar Tree Christmas wreath to look. Then attach your remaining decorative items accordingly. If you tie your items to the wire, try to hide the zip ties behind the leaves of your branches or garlands so that it looks as real as possible.
If the wire is thick enough, items can be attached to your wreath with a glue gun. To keep the ribbon in place, wrap it around the wire and finish with a firmly tied bow.
In any case, aim for symmetry so that the wreath evokes a pleasant sense of organization. That is, whatever you do on one side of the wreath, do the same on the other side.
Let it Snow!
As a final touch, add some spray snow to your Dollar Tree Christmas wreath. Lay the wreath on a towel or plastic sheet, then spray the "snow" lightly and briefly on the leaves, flowers, and other items until they look kissed by snowflakes.
If you accidentally drench the wreath in "snow," just wipe off the excess bits with a wet, clean cloth.
---
Wrapping up how to Make a DIY Dollar Tree Christmas Wreath
A Dollar Tree Christmas wreath is proof enough that you can enjoy the holiday without emptying your wallet or expending a lot of effort! We're sure you'll agree once you've followed our instructions and made something that suits your fancy.
That's not all the advice we can offer for this time of year, though! For anyone who wants more ideas about making your own Christmas decorations or gifts, check out our DIY page!
About the Author
Latest Posts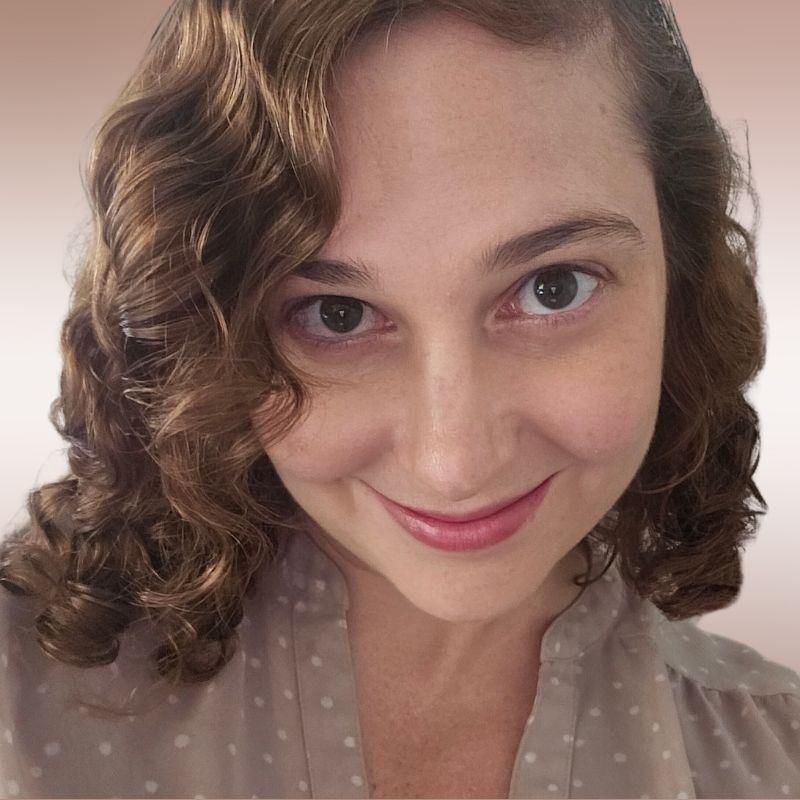 With a bachelor's degree in history and several years of professional writing experience, Ashley Morales believes there's a story in everything. It's her passion to tell each one that she can.
For Ashley, the home is a sanctuary. It's where she works, rests, and spends time with her family. She believes that everybody should feel the same about their own homes, which is why she loves contributing to That Sweet Tea Life!