Looking for a way to protect your deck, fence, and indoor and outdoor wooden furniture year-round?
Wood sealer is an easy-to-apply solution that shields wood from the effects of moisture, sun damage, and more. Adding this extra layer is a way to preserve the quality and aesthetic of wood, and ensure it holds up longer.
There are many wood sealers available, but no two are identical. To get you started, we selected our top picks for the best wood sealer across five categories.
Keep reading to learn about the best wood sealer and what to look for when purchasing this product.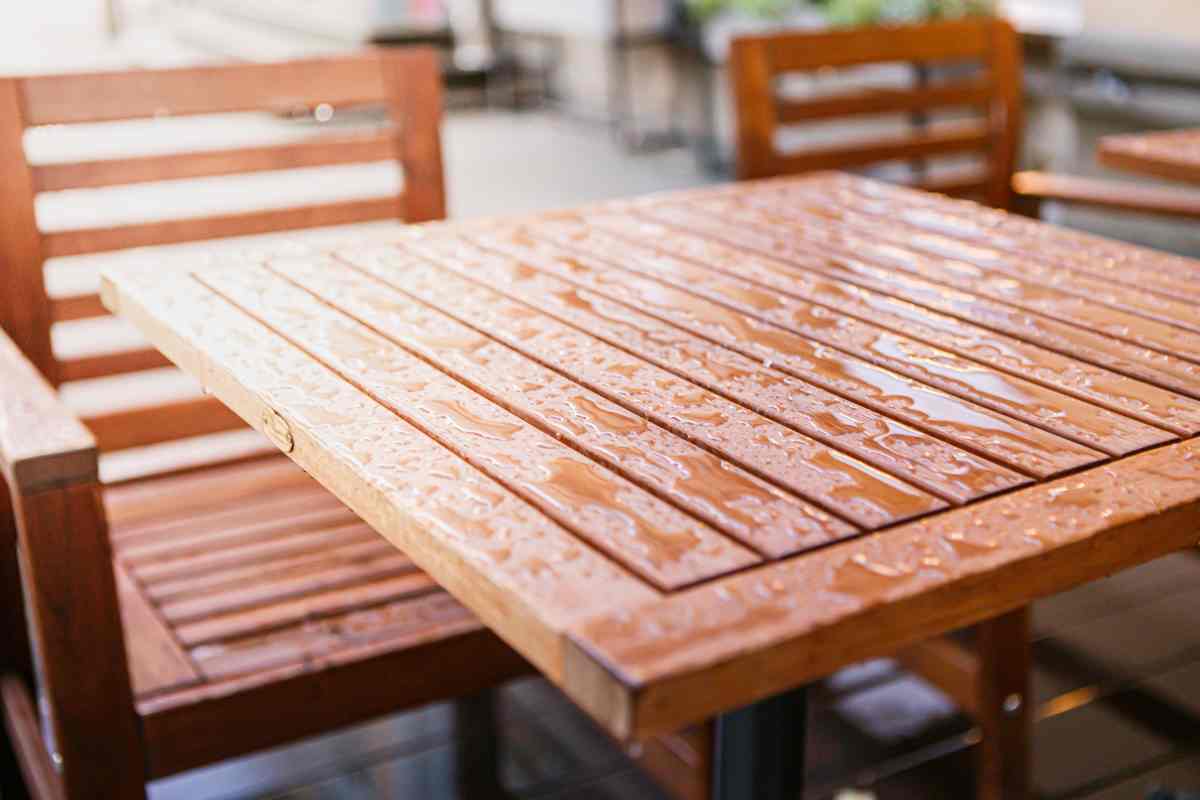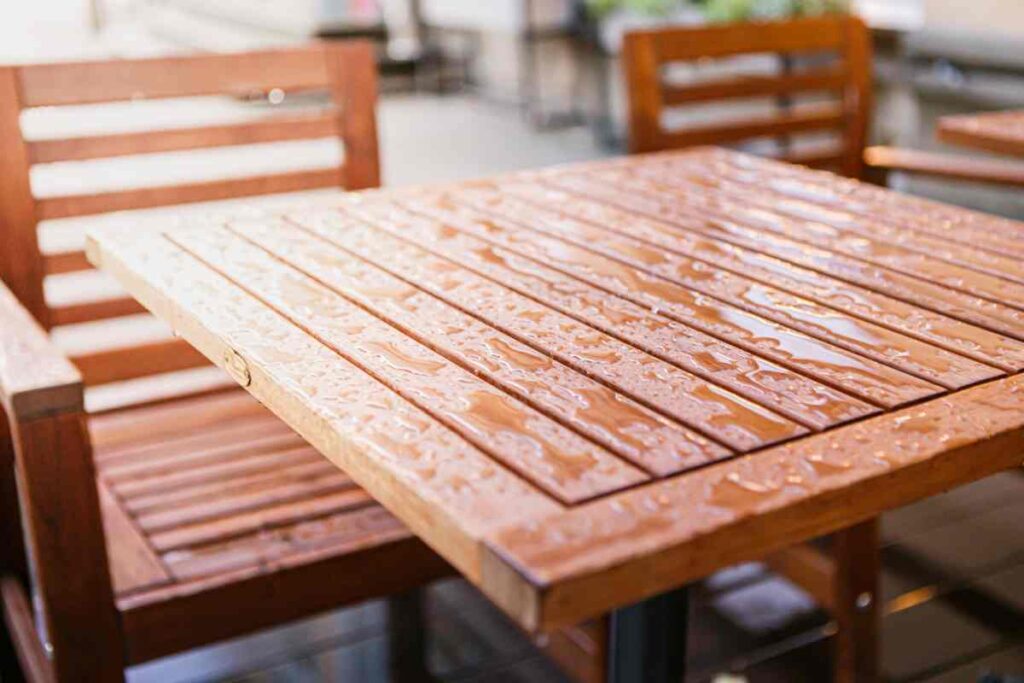 ---
Our Top Picks
Best Overall:
Minwax Helmsman Indoor/Outdoor Spar Urethane
Budget Option:
Thompson's Waterseal Wood Protector
Most Versatile:
Hope's 100% Pure Tung Oil
---
Best Overall
Minwax Helmsman Indoor/Outdoor Spar Urethane tops our list as the best wood sealer because of its valuable key features. This four-season wood sealer contains special oils, which allow the solution to expand and contract as the seasons change and temperatures fluctuate.
The water-based solution forms a protective barrier against rain, snow, and moisture to prevent mildew and fungus buildup, and protect against damage. It also contains UV blockers to reduce sun damage and fading. Add a second coat in just four hours and allow it 24 hours to fully dry.
You can use Minwax Helmsman Indoor/Outdoor Spar Urethane on a range of surfaces, including windows, doors, trim, kitchen and bathroom cabinets, bar tops, countertops, stairs, railings, and more! You can also apply it to many other wood surfaces, such as kitchen tables, porch swings, planters, guitars, crochet hooks, nameplates, and frames.
Choose your finish! It's available in satin, semi-gloss, and gloss finishes and dries crystal-clear.
Pros:
For use on interior and exterior wood
Available in satin, semi-gloss, and gloss finishes
Contains UV blockers to prevent fading
Cons:
Not recommended for flooring
24-hour total drying time
---
Budget Option
Thompson's Waterseal Wood Protector is a budget-friendly option that covers lots of ground. It comes in a 1.2-gallon container, and each gallon coats up to 400 square feet!
All you need is a single coat of this product for year-round protection from water and damage. Don't worry about this wood sealer changing the wood's appearance; it's made to maintain natural coloring and won't develop a yellow tint. Thompson's Waterseal products are used to treat the Cave of the Winds decks at Niagara Falls in upstate New York, a true testimony to its protective strength.
For best results, it's recommended that you reapply Thompson's Waterseal Wood Protector once every eight to 12 months. Make sure the air and surface temperature are 50 degrees Fahrenheit when you apply the wood sealer. If you apply two coats instead of one, you'll need to wait 30 days before doing so. Some people gently warm the product beforehand to make application easier.
Pros:
Prevents yellowing
Only one coat needed
Cons:
Made for outdoor use only
Effectiveness can wear off over time; reapply once a year
---
Most Versatile
Hope's 100% Pure Tung Oil is a great product to keep handy if you have wooden surfaces, no matter how big or small. It's made from natural oils processed from Tung nut crops around the world. It's an all-natural solution that's non-toxic when dry, so you can use it to coat food-contact surfaces like cutting boards, butcher blocks, countertops, wooden bowls and utensils, and more.
This wood sealer works by penetrating deep into the wood's fibers and then curing to a flexible, smooth solid that essentially becomes part of the wood. Easy to use, simply wipe 100% Pure Tung Oil on a wooden surface and allow it to cure at room temperature. Tung oil protects wood and some other surfaces from moisture, alcohol, oil, and general wear and tear. It also lasts longer than most mineral and wax products.
Depending on your project, you can choose from 16-, 32-, and 128-ounce sizes, which are available in one- or two-pack options. The only possible downside is that some customers cite a strong smell when using the product, though others cite no smell at all.
Pros:
Made from 100% Tung oil, a natural product
Multi-use
Non-toxic when dry; great to use on food contact surface
Cons:
May have a stronger smell
---
Best Outdoor Option
Ready Seal Exterior Stain and Sealer is so easy to use, apply, and clean that it's described as "goof-proof." It's an oil-based solution that you can apply using a sprayer, roller, or brush.
This wood sealer doesn't need to be diluted or thinned before use. It also doesn't require back-brushing and won't leave runs, laps, or streaks for a smooth finish.
You can apply Ready Seal Exterior Stain and Sealer at any temperature. Note that it's darkest when first applied and reaches its true colors in about 14 days.
It's available in eight stains, so you can select the color that complements your aesthetic. If you apply it using a sprayer, it's recommended that you lay canvas drop cloths over the ground for less mess.
Pros:
No primer needed
Stain and sealer in one
Available in eight stains
Cons:
Can't be applied to painted or newly-stained surfaces
A costlier option
---
Best for Indoor Use
Minwax Polycrylic Protective Wood Finish is a water-based wood sealer designed to protect your interior wood surfaces and furniture from wear and tear. Say no more scuffs, scratches, blemishes, dirt, and damage caused by spills! This fast-drying, non-yellowing solution offers an attractive, classic, sheen finish that will preserve quality.
Minwax Polycrylic Protective Wood Finish leaves a smooth surface that's super easy to clean with just soap and water. You'll need to paint multiple coats of this product to achieve the finish you want, but customers say that it's worth the effort.
It's also a low-odor wood sealer, which is great for users who are sensitive to smells and makes the application process easier, especially indoors.
Pros:
Fast-drying
Easy to clean
Low odor
Cons:
Need to apply multiple coats
---
Wood Sealer Buyer's Guide
Wood sealers are all created to serve the same purpose, which is to protect the integrity of wood surfaces. However, different wood sealers are made specifically for different finishes, external conditions, and project needs.
Here are a few characteristics you should look for when purchasing high-quality wood sealer for your next project.
Intended use
The way you plan to use wood sealer should largely determine the product you buy.
Ask yourself the following questions to narrow down your search:
Are you using wood sealer on indoor or outdoor surfaces, or both?
Are you using it to coat wooden furniture or structural elements like fences, flooring, or decks?
Are you using it to coat new wood, weathered wood, or wood with an existing sealer?
Some wood sealers also double as a stain. Are you looking to achieve a natural or enhanced finish?
The answers to these questions will direct you to the correct products.
Environmental Concerns
Weather conditions are another important factor to consider.
If you plan to apply wood sealer in a location that's especially humid or receives excess rainfall or snowfall, you'll need a product that's more heavy-duty. Excess moisture can lead to mildew and fungus growth.
Over time, this can severely deteriorate and weaken the wood and require repairs. If these conditions are relevant, look for a wood sealer with packaging that explicitly states it prevents mildew and fungus buildup.
If you are using wood sealer to protect outdoor surfaces in an especially sunny location, you'll need a UV-resistant product. Direct sunlight can fade wood's natural coloring and require additional maintenance work. Save yourself the extra trouble by looking for a product that blocks out the sun.
Coats and dry time
With some wood sealers, it's recommended you apply a single coat, and with others, multiple coats are suggested. All these coats coincide with specified dry times. Some products dry in a few hours, and others can take several days. Factor in the number of coats you'll need and the amount of dry time to choose a wood sealer that works best for you.
Remember, the more coats you apply, the more product you'll use, and the higher costs will be. You can save money by purchasing a product that requires fewer coats.
---
Types of Wood Sealers
Wood sealers have a few distinguishing qualities. Below, we cover some of the most common, such as oil-based vs. water-based; solid, semi-transparent, and transparent wood sealers.
Oil-based vs. water-based wood sealers
Oil- and water-based wood sealers both accomplish the task of securing the wood's surface, but in different ways.
Water-based wood sealers are lighter and more breathable. This type of sealer is best to use on wood that has its own anti-rotting properties, like cedar and cypress.
It's recommended for use indoors because it doesn't emit toxic fumes and is non-flammable. Water-based wood sealers are also easier to clean with just soap and water.
Oil-based wood sealers are more durable and longer lasting. Unlike water-based solutions, oil-based wood sealers tend to penetrate deeper into the wood.
This type of wood sealer emits toxic fumes and is flammable during the application process, so it's recommended that you apply it in a well-ventilated area. Because it's long-lasting, oil-based wood sealers are great to use on outdoor wooden surfaces.
Opacity
Opacity is another characteristic that distinguishes one wood sealer from the next.
Solid-opacity wood sealers
Solid-opacity wood sealers fully conceal the wood grain. This type of sealer carries the most options in terms of color and resembles a paint-like finish. It can also be applied over other types of stains and paints, and are generally easier to clean. Solid-opacity wood sealers offer the greatest UV protection.
Because solid wood sealers are the most heavy-duty opacity, they are also the most difficult to maintain. Several years of applications results in product buildup on the wood. To get the wood back to its original condition, you'll need to sand and strip it, which is labor-intensive and more expensive.
Semi-transparent wood sealers
Semi-transparent wood sealers leave behind a translucent layer that allows most of the wood's natural grain and color to show through. This type of sealer will vary from surface to surface because the wood's natural coloring affects how it dries.
Semi-transparent wood sealers are easier to maintain because they tend to fade away over time and don't stick to wood like solid wood sealers.
Transparent wood sealers
Transparent wood sealers are essentially clear, which allows you to see the wood grain below, though it can be tinted to your liking. Transparent wood sealer is typically applied to new wood and offers virtually no UV protection.
It does not conceal any dirt, stains, or imperfections, but this sealer will not crack or peel. It's the best option for users who are looking for the most natural finish.
---
Best Wood Sealers Frequently Asked Questions
How often should you seal your deck?
You should generally reapply wood sealer to your deck at least once every three years. Depending on factors such as sun exposure, moisture, and foot traffic, you'll need to reseal your deck once or twice a year.
Should I seal all sides of the wood?
No, it is not necessary to seal all sides of the wood. For instance, you do not need to seal the underside of a wooden kitchen table or the underside of a butcher block. For a wood deck, you'll definitely want to seal all sides of the wood that are exposed to the sun and elements, predominantly the top and sides.
How do I smooth wood after sealing?
You can smooth the wood's surface after the first coat of wood sealer has fully dried. Use fine sandpaper to gently sand the surface for a super smooth finish.
---
Wrapping up the Best Wood Sealers
Using wood sealer is a great way to maintain the integrity of your project for seasons to come. You can't go wrong with using a high-quality product like the Minwax Helmsman Indoor/Outdoor Spar Urethane, which is designed to protect both interior and exterior wooden surfaces. Use it to keep your wood fixtures looking new for longer and save time on maintenance work.
If you're looking for more ways to jazz up your wooden furniture and surfaces, check out our page on how to paint wooden furniture for more ideas.