Valentine's Day is not only one of the most popular holidays of the year; it can also be the most stressful, for couples and parents alike.
With schools gearing up for Valentine's festivities, a popular project is the Valentine's shoebox: a shoebox cut, painted, or otherwise altered and decorated for the holiday, ready to receive the Valentine's card exchanged between students.
This craft allows for plenty of creativity, but it can be hard to come up with decorating ideas. If you need some help coming up with Valentine's shoebox decorating ideas, good news! I've put together a list of my favorite Valentine's shoebox decorating ideas right here!
---
Creature Cuteness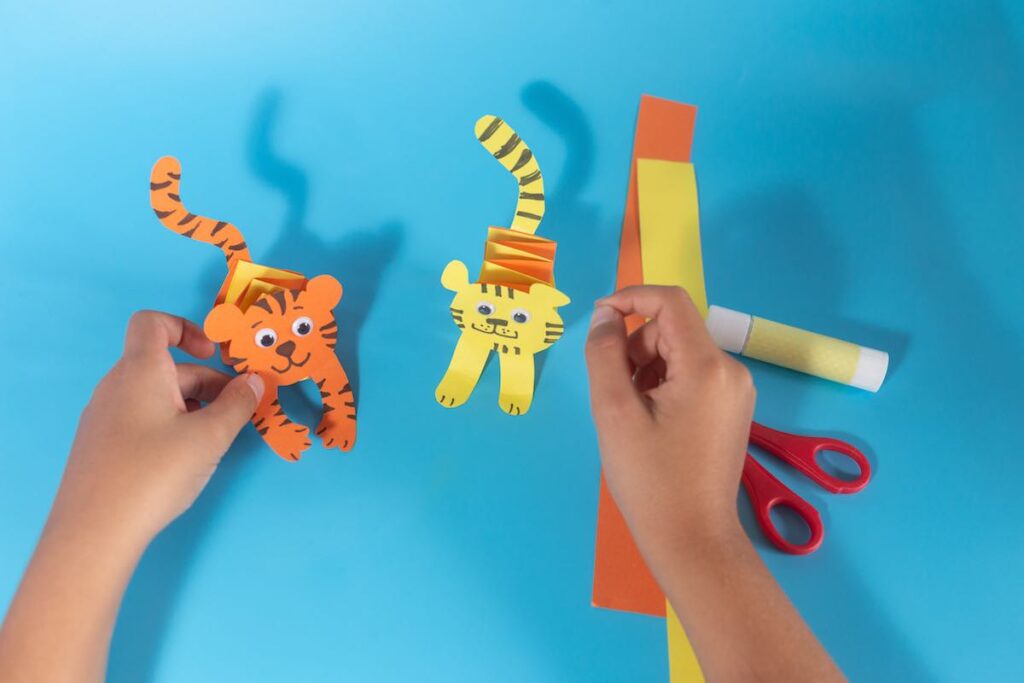 Do you have a little animal enthusiast on your hands? If you have a kid who loves zoo animals, you can take that and run with it for their Valentine's shoebox decorating idea.
No matter what your child's favorite animal is, there's a way to transform a shoebox into it. You can create a tiger with googly eyes, orange and black craft paper, and a pipe cleaner tail. You could create an elephant with gray construction paper ears and a paper towel roll as a trunk. You could even make a furry bear with some old carpet scraps or by cutting up a thrifted rug!
---
Heart Eyes
If you want to make a Cupid-struck little box, it's easy enough to tackle. You'll need some heart stickers, heart-shaped hole punches, and construction paper in shades of white, pink, and red. You can also use paint if you prefer!
First, color your box the way you like; you can either wrap it in construction paper or paint it. You can add stickers and hole-punched hearts all over if you like, but for this particular box, the only required hearts will be in the eyes of the box! Cut out white circles and glue them in the desired place, then punch out two red construction paper hearts. (You can also use heart stickers if you like.) Glue the hearts where the pupils of the eye would normally be, and voila! You have a lovestruck box all set to go.
---
Cuddle Monster
If you want to drop a pinch of Halloween into the Valentine's shoebox idea mix, you can shift away from zoo animals to a different kind of critter! A mischievous little monster devouring Valentine cards makes for a cute, clever idea for your next shoebox. Throw on some googly eyes (or just one, if you want to make a cyclops!), some sharp (construction paper or plastic) teeth around the hole the cards will be dropped in, and whatever additional details you like (I recommend a tail, tentacles, or some horns!), and you'll have a beast of a box on your hands!
---
Sweet and Simple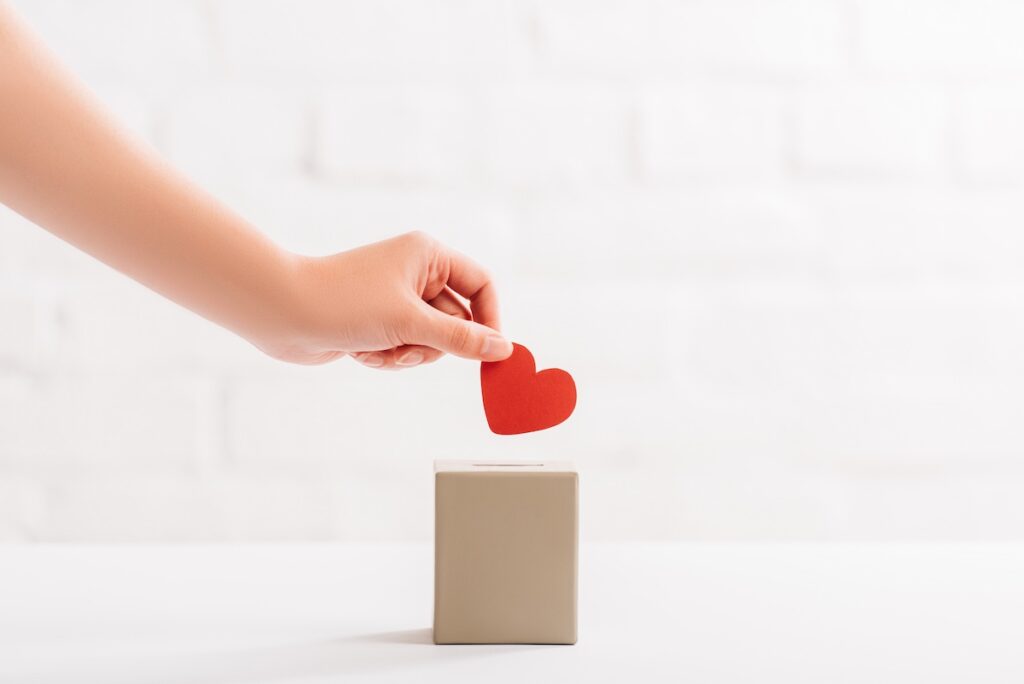 If you're not up for an intricate crafting endeavor, that's all right! Simple can be just as sweet. You can always set your child up with a sheet of Valentine's stickers and let them go crazy.
For older kids, you can also outfit them with glue, scrapbooking scissors, craft paper, pom-poms, and any other crafting supplies. While it might not come out looking as "refined" as some of these more complicated crafts, your child might be prouder of it because they made it themselves.
If this is really a last-minute thing, you can even choose to paint a box pink or red and call it a day. The most important thing is that the box is ready to go on time!
---
Candy Cards
While Halloween might be more commonly known as the candy-centric holiday, Valentine's often comes with a heap of candy treats, too! A candy-themed Valentine's shoebox idea is a great way to celebrate this side of the sweetest holiday…and might even invite a few extra treats into it!
You can pull this off by modeling the box itself after your child's favorite candy bar, or by snacking on some candy yourselves and gluing the wrappers to the box. My personal favorite idea is to model the box after a chocolate truffle or Hershey kiss using aluminum foil.
---
Pretty in Pink
Pink is one of the most common Valentine's colors, and doing a pink-themed box is easy and fun! You can paint the box pink and add any other pink decorations you like; pink glitter is a personal favorite, as well as pink pom-poms. You can use a darker pink marker to draw little designs all over (such as Cupid's arrows, little hearts, and more!), and maybe even add some pink flowers.
---
Lovebug
This Valentine's shoebox idea might just be my favorite. While zoo animals and friendly monsters are plenty of fun, there's something especially adorable about combining a creature with a play on words, creating the lovebug box!
A lovebug box requires all the usual supplies, but in addition, you'll want to ensure that you have some sparkly pipe cleaners and some pom-poms to fashion some antennae to glue to the top of the box.
---
Kitten Ears
Kitty cats are one of the more popular animals among kids, and come on—what's cuter than a kitten? You can model your Valentine's shoebox ideas off of any pets you like, but kitten ears are one of the easiest details to craft—and one of the most easily recognizable among younger kids. A cute kitty box is sure to be a crowd-pleaser; you can set it up so the card hole of the box becomes the "mouth," and any valentine set inside will become a "treat" for the kitten!
---
Rosy Glow
Roses are the flower of love, and therefore, the flower of Valentine's Day! Covering your shoebox in roses, whether they're drawings, false roses glued on, or even stickers, will make for a slightly more elegant Valentine's shoebox idea for older kids that might want something a bit prettier or more sophisticated.
---
Wrapping Up Valentine's Shoebox Decorating Ideas
Valentine's crafts don't have to be stressful! You can't go wrong with any of these Valentine's shoebox ideas for this upcoming Valentine's Day. Your kids will love putting these together and showing them off to their class!
Looking for more holiday-themed décor? Check out our décor section now!
About the Author
Latest Posts
Cassidy Eubanks is a proud Michigander, an avid reader, and a writer for That Sweet Tea Life.
Her bachelor's in Creative Writing isn't where her passion for creative pursuits stops – she grew up crafting, scrapbooking, and finding ways to make the most out of every space in her home. She loves sharing her favorite ideas for decorating and DIYing on That Sweet Tea Life to help you create the living space of your dreams!