Team Fun with Thea hosted by Susan M.
00016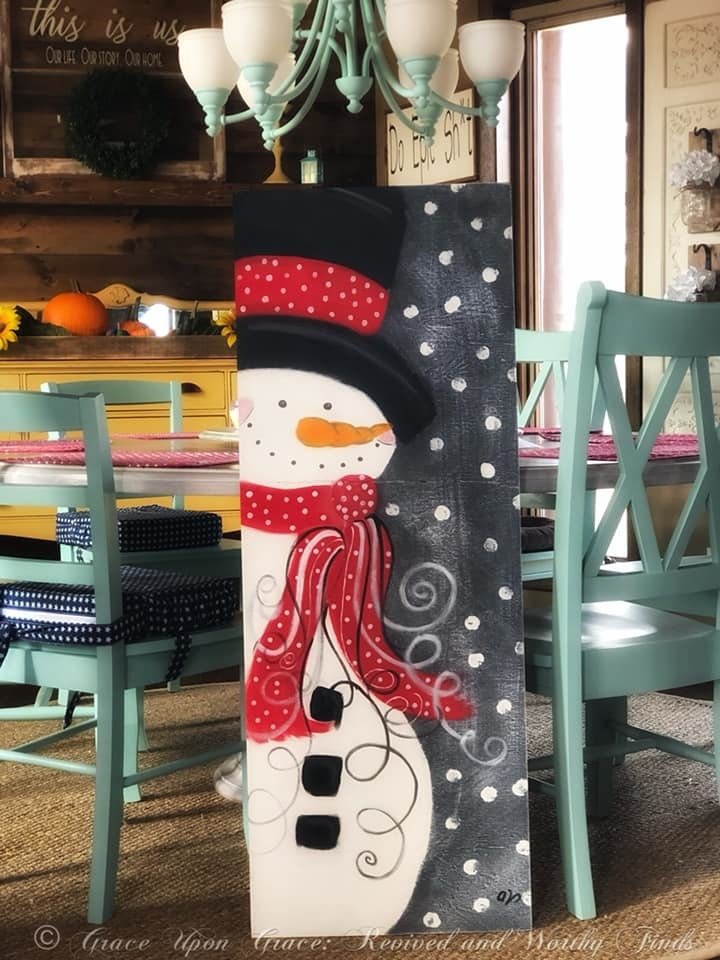 We will be creating DIY Wooden Winter Signs as Inspired by this Snowman Created by "Grace by Grace: Revived and Worthy Finds"
Signs will be 16" x 3'
*Please help me simplify by requesting additional colors ahead of time. Currently we will be using Red, Black, Grey, White, and Orange. You will be given the opportunity to comment upon check out.

Boards can be reused at a later date to add a creation to the other side for double the use!
You will be provided all products needed and a sealed paint ready board with pre drawn Snow Man Outline.