Starter Bundle! {Shipping Included}
BUNSTART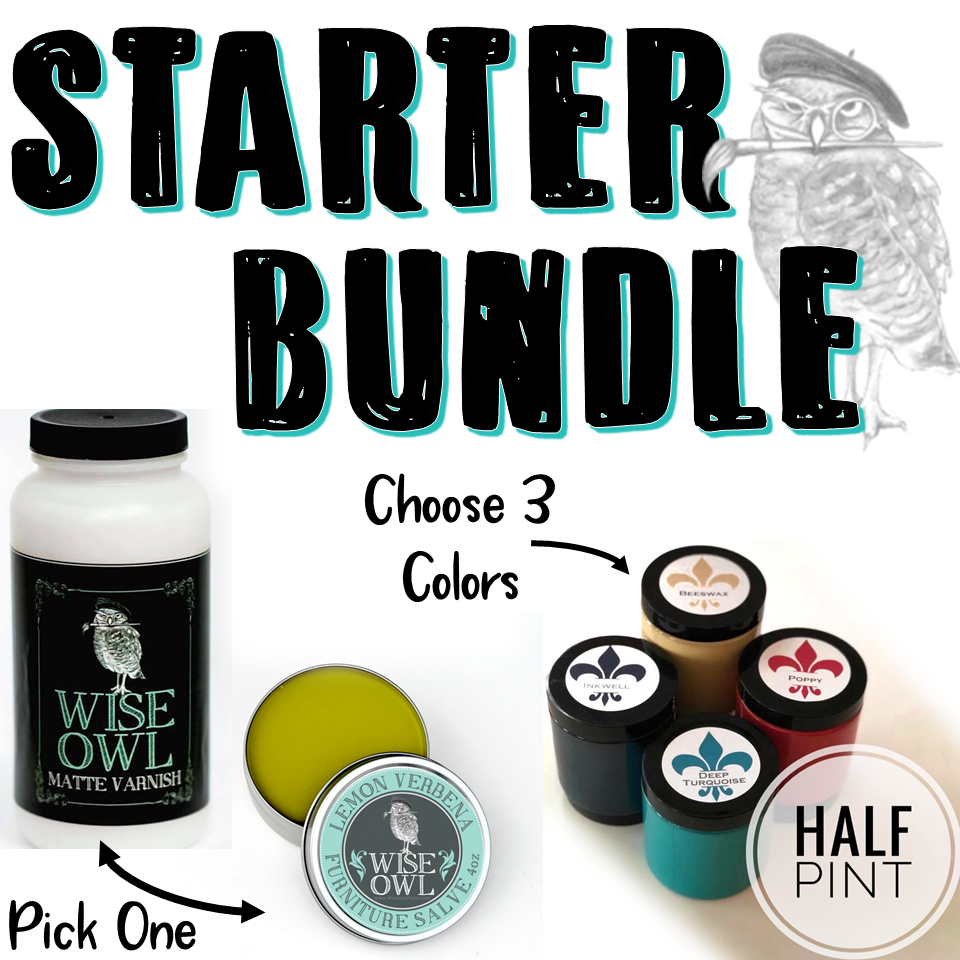 Your starter bundle will include 3 1/2 pints of paint in your choice of colors as well as your choice of sealer!
Before checking out be sure to let me know your options!
3 paint colors (1/2 pint)
1 sealer option (Pint-Satin varnish, Pint-Matte Varnish, and 8oz-Furniture Salve are the options available)
Please note if you select one color for two of your 1/2 pint options, we will send you 1 pint of that color choice.