Spray Camp featuring Thea and Homeright Painting Products
00008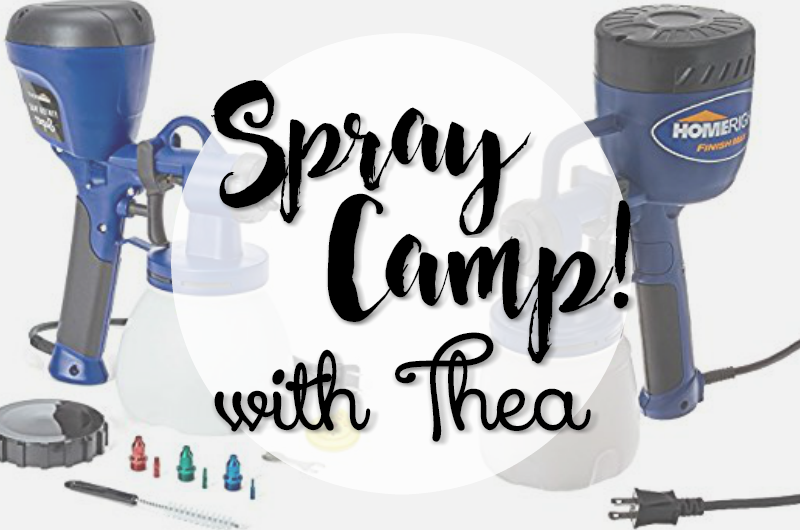 This is a LIVE OnLine class! Upon payment you will be give the link to join our exclusive group where class will be held! Live Sessions will be held on Thursday March 21st-March 22nd. You do not have to be present during the live class! You can ask questions before or after. The Videos will be available to you as long as you are in the group! ! At that time the doors will close. ONE Participant will also WIN a Homeright Spray Shelter in the size of their choice!
(Preview them here -> http://amzn.to/2GOyjEn )

Products Featured during class will be:
Homeright Finish Max ( Buy-> http://amzn.to/2BWu4r8 )
Homeright Super Finish Max Extra ( Buy-> http://amzn.to/2HRsK99 )
Wise Owl Chalk Synthesis Paint ( Buy-> https://thatsweettealife.ecwid.com/Wise-Owl-Chalk-... )
Benjamin Moore Advance Latex Paint Can be purchased at Select Benjamin Retailers (See it-> http://bit.ly/2CLI6Iw )
You do not HAVE to have these paints! I am using them for demonstrations purposes as one is latex and the other is a chalky style paint. If you need to purchase a sprayer in a timely manner but do not have access to Amazon Prime you may purchase through me and I will send it to you to be received within 3 business days- while supplies last.
Available Options
Class Only (0) Class + Finish Max (69.99) Class + Super Finish Max (121.99)