Im so very sorry to say I am no longer permitted to carry Wise Owl Products. Please feel free to email me at ThatSweetTeaLifeOrders@gmail.com for a reference on other amazing Wise Owl retailers OR shop HERE for the brand that is fast becoming a household name for ALL your furniture painting needs! Need help figuring out out what you need?? You're always free to contact me to discuss your needs! Im here to help and support YOU!

~Thea March 21 2019
Pretty Designed Apron
ApronDZN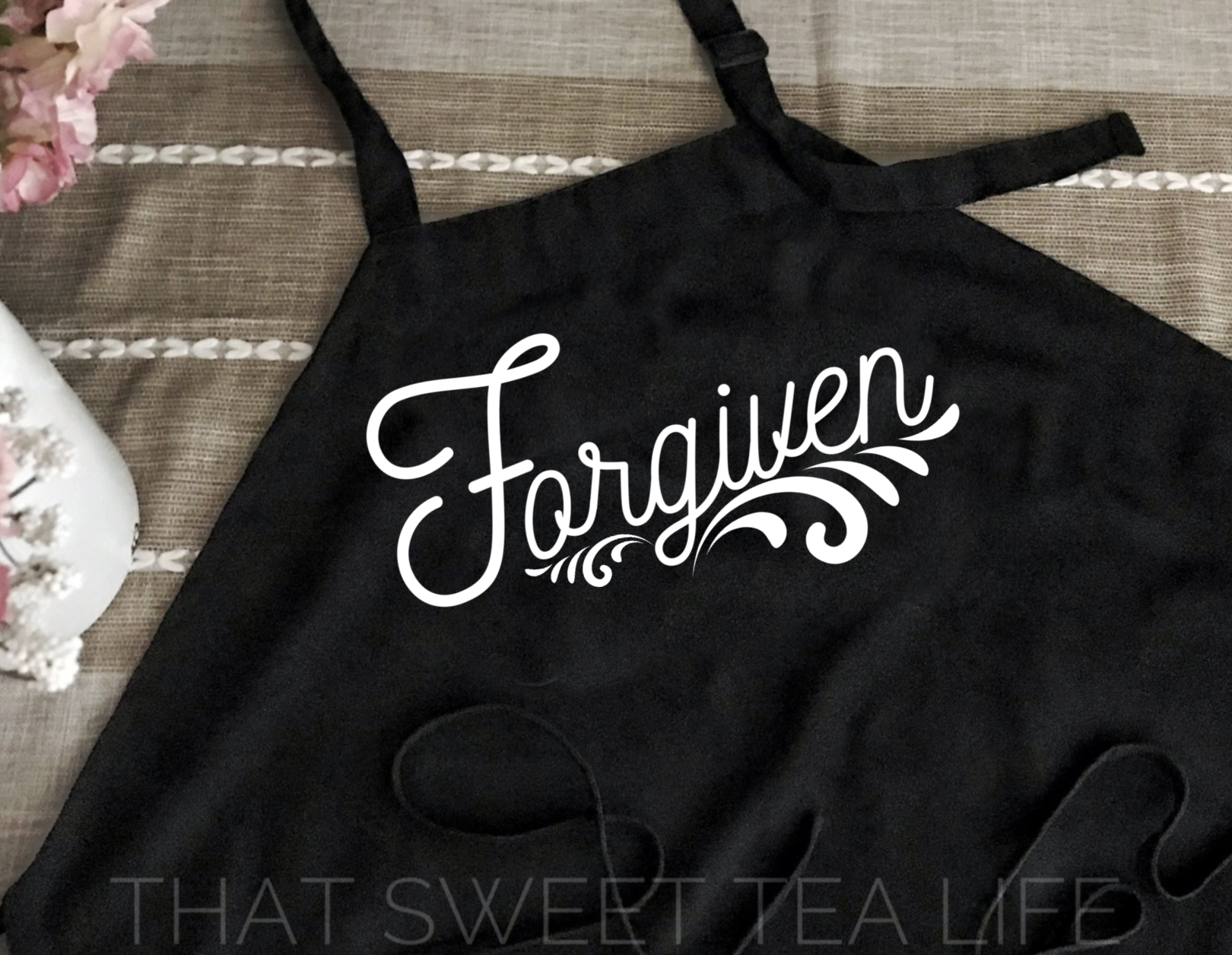 Want your apron for FREE??
Add this to your cart and spend another $75 worth of goodies (like even 3 more aprons for classes!) and you get this one at no charge if you use APRON4ME as the discount code at check out! (Total price must be $100 for discount to work)
Description:

Black Apron with Flocked Design to protect you and provide you and instant hand wipe when needed! Have fun gracing your apron in smears of your favorite paint colors!
Design Material:
Flocked White Premium fuzzy vinyl with distinctive furry surface, giving your garments depth and texture.
Apron:
The polyester made bib apron is completely free from chemicals and is soft to touch and wear; the apron is made from polyester fiber that is used for uniform cloths that ensure that it is safe to wear for everyone

Designed with an adjustable neck strap and long tie-backs to ensure that the apron is adjusted to the most suitable and preferred length
Apron comes with 2 large pockets, sewn in the middle to ensure easy access to all the accessories like phones, brushes, hardware, and tools

Bib apron is made large in size to ensure that you are covered from your chest to knee to provide protection from any product splatter

Apron is crafted in such a way that it resists wrinkling and shrinkage; apron can be washed though repeated washing may increase chances of image wearing away over time.