When the seasons change from summer to fall, finding the perfect, comforting, but not too heavy meal can be a challenge. BBQ beef and cheddar sliders introduce the warmth of fall food in a few small bites, making them perfect for transitional weather. Serve them at a party, and these little sandwiches will win the favor of all your guests. (They probably won't last long either.)
As the beef's temperature rises in the crockpot, the smell alone will have you salivating, ready to dig into this succulent flavorful BBQ meal. Serve the leftover juices on the side as a dip, and be sure to lick every delicate morsel off of your fingers when you finish, because not even the tiniest taste of these sliders should go to waste.
Did I mention how easily you can make BBQ beef sliders? After searing your beef, and throwing it in the crockpot with several other ingredients, you can walk away while it cooks. When you return later, toasting your rolls and melting the cheese are the last two steps in creating a most satisfying meal.
Ingredients
For The Shredded Beef
Chuck roast
1 cup of beer
1 can of chipotle peppers in adobo
1/2 of a yellow onion
Minced garlic
Lime juice
Juice of orange
Steak seasoning with lime
Tajin seasoning
Smoked Paprika
Cumin
Salt
Pepper
For The Sliders
Dinner Rolls
Cheddar (I used smoked cheddar)
Chuck Roast
Chuck roast breaks down beautifully into the perfect pulled beef when cooked slowly for several hours. The tender texture of the roast melts in your mouth as you enjoy each bite of these beefy sliders.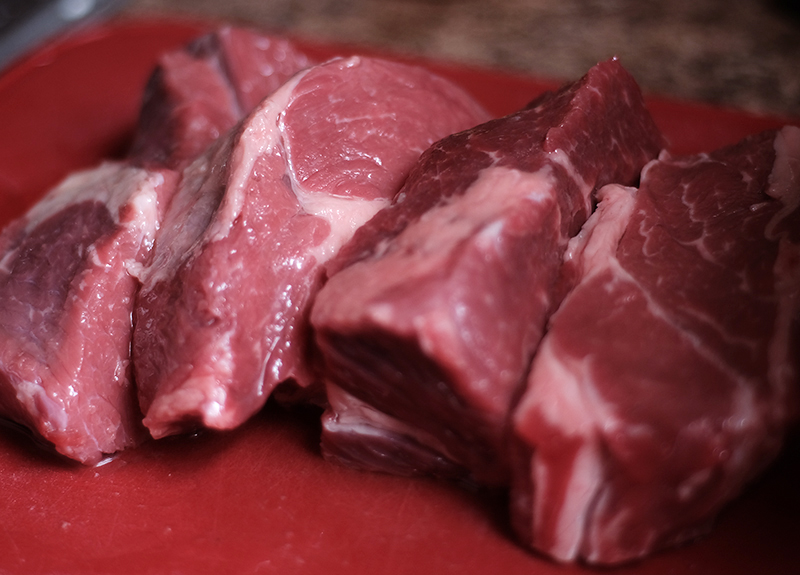 The Process
While not absolutely necessary, I rinsed, dried, and quartered my beef before searing each section. After rubbing seasoning all over the beef, I added the quartered pieces into a sizzling, hot cast iron, browning every side of the beef. I then placed my seared beef atop the onions and other ingredients in the crockpot.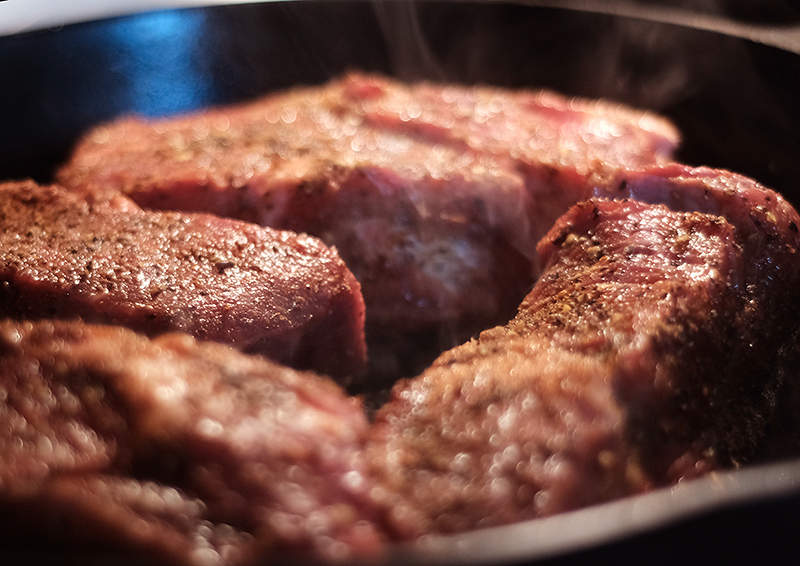 Searing the beef adds texture and cooks the seasoning into the outside layer of the beef. If you must skip this step, add your seasoning and beef directly into the crockpot.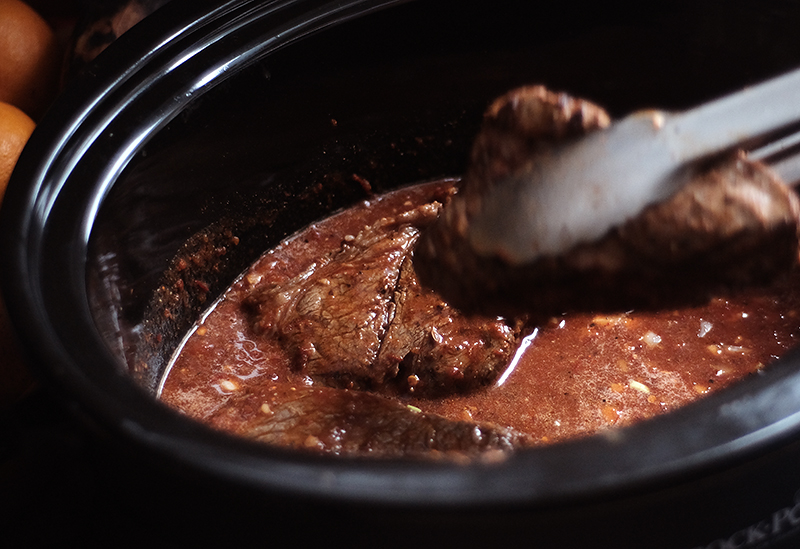 Substitutions
Other cuts of beef can be used in place of a chuck roast. Rump roast and brisket might be the most common choices for tender pulled beef.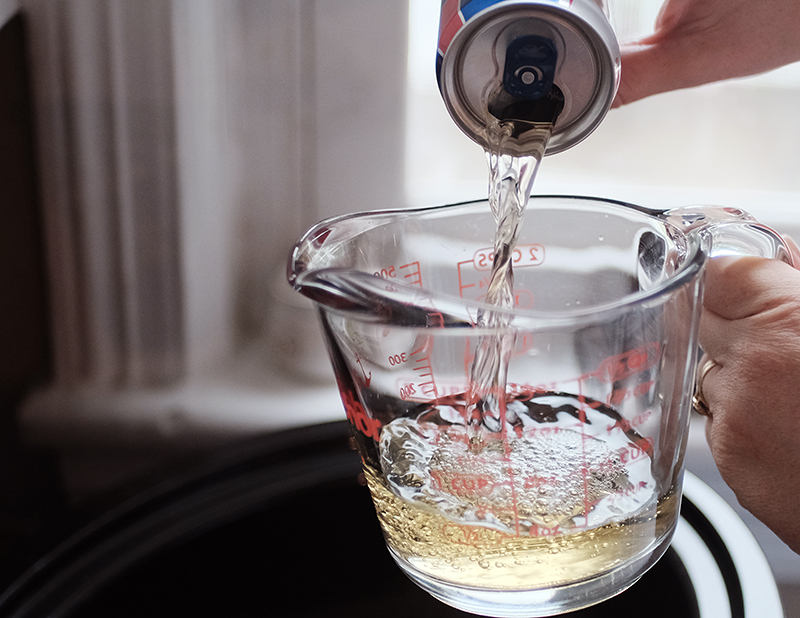 1 Cup of Beer
Rather than using broth in this recipe, I use beer. The acid in beer helps tenderize the beef even more as it cooks slowly. Alcohol also works to bring out natural sweet and savory flavors in ingredients as the cook.
Substitutions
Wine and broth can also be used in this recipe as well as water with bouillon cubes.
Chipotle Peppers in Adobo
When preparing a beef dish, I rarely want that sweet, molasses-y type of bbq that sticks to your teeth when you eat it. I prefer a smokey, spicy flavor that adds richness to the beef without hiding the savory, high-quality cut of the chuck. Honoring the meaty taste makes beef sliders even more indulgent, that is why chipotle peppers in Adobo sauce enrich our BBQ sliders rather than ketchup or mustard-based sauce.
The Process
Using these peppers could not be easier. Just pour one small can of chipotle peppers into the food processor and blend until the peppers are broken into small pieces. Some lumps will remain in your sauce, but they will soften in the slow cooker.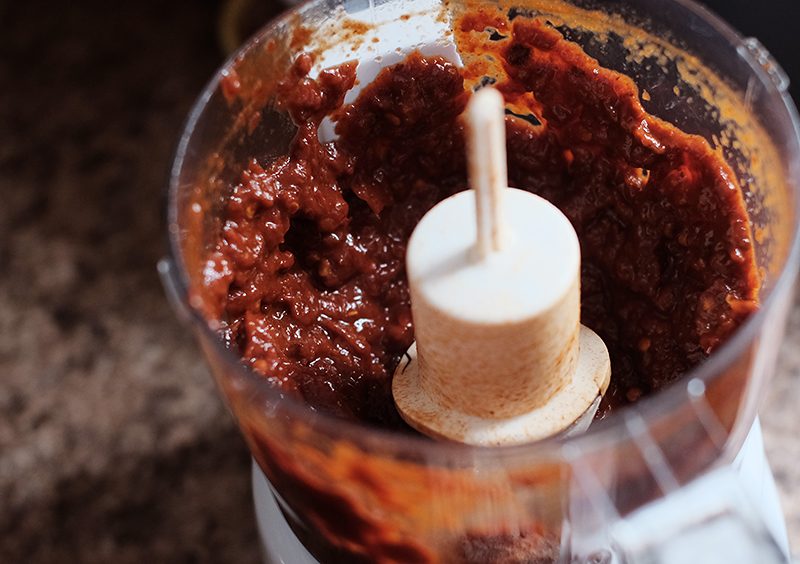 Yellow Onion and Minced Garlic
Onions and garlic add a delicate pungency that concentrates more savoriness into the meat.
Substitutions
Garlic powder and onion powder may be substituted for fresh onions and garlic. I would add about 1/4 TBSP of each for a balance in savoriness.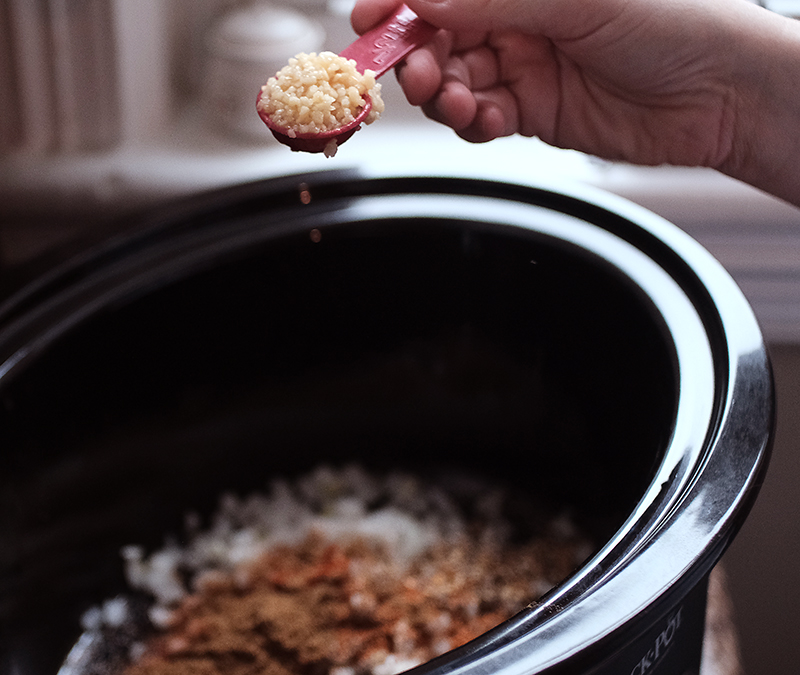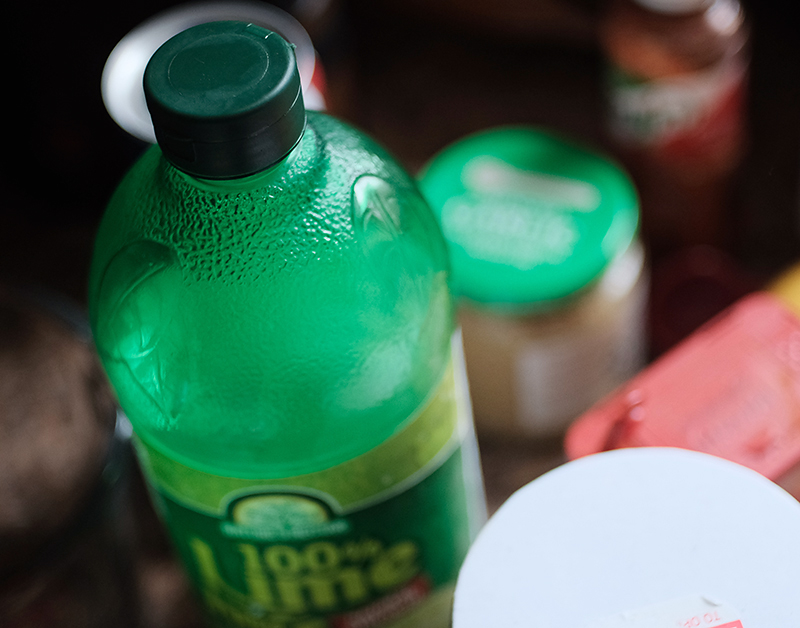 Lime Juice and The Juice of an Orange
Citrus adds even more acidity to our beef, breaking down its texture and adding brightness to a dish that might otherwise feel heavy. Many chefs add citrus to their dishes after cooking to lighten the flavor of the dish and awaken taste buds.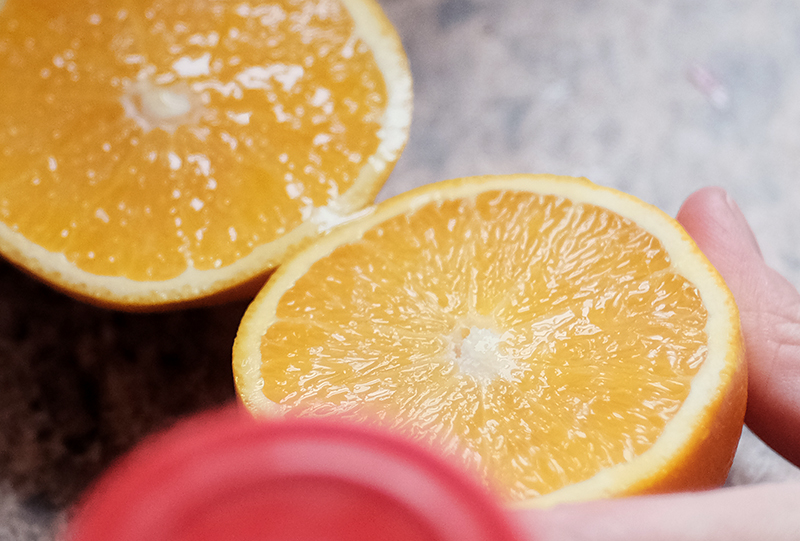 Steak Seasoning With Lime
"Jane's Krazy Mixed-Up Steakhouse Seasoning" introduces a bang of flavor with efficiency. While creating your own steak seasoning allows you to control which flavors are most emphasized, sometimes saving time takes precedence, and the combination of spices in this mixture will not disappoint you.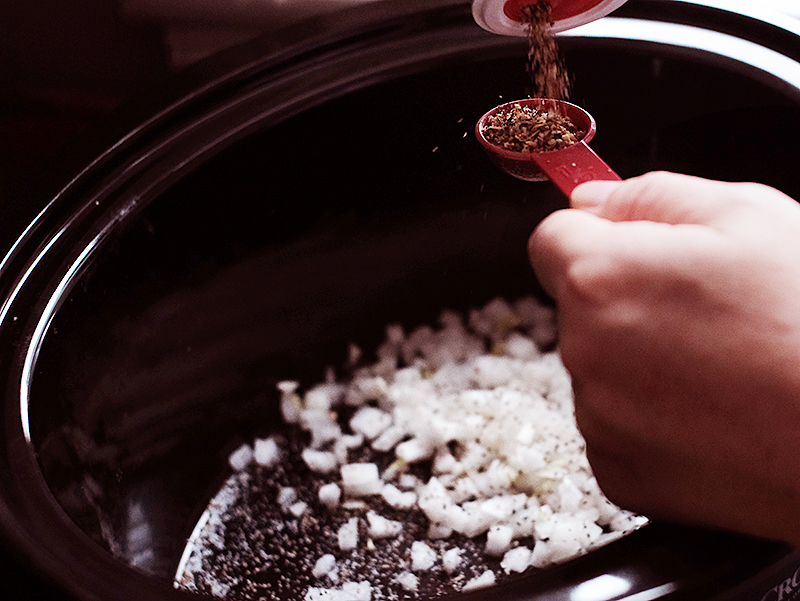 Substitutions
Many famous brands like McCormick, Grill Mates, and Lawry's make a version of steak or carne asada spice mixtures that add bold flavors to beef. You can also combine citrus zest, black pepper, and varieties of chili peppers to create a unique version of your own.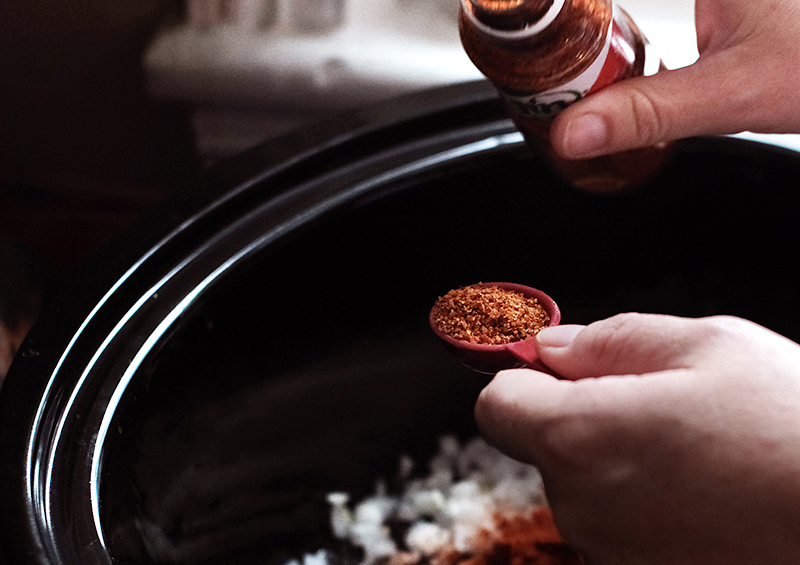 Tajin Seasoning
Another beautiful blend of spices I use regularly in cooking is the citrusy blend called Tajin. Commonly, these spices are used in Latin-inspired dishes which plays perfectly with our beautiful chipotle peppers in this recipe.
Substitutions
Extra citrus zest and powdered or fresh chilis will provide a similar flavor profile to the tajin used in this dish.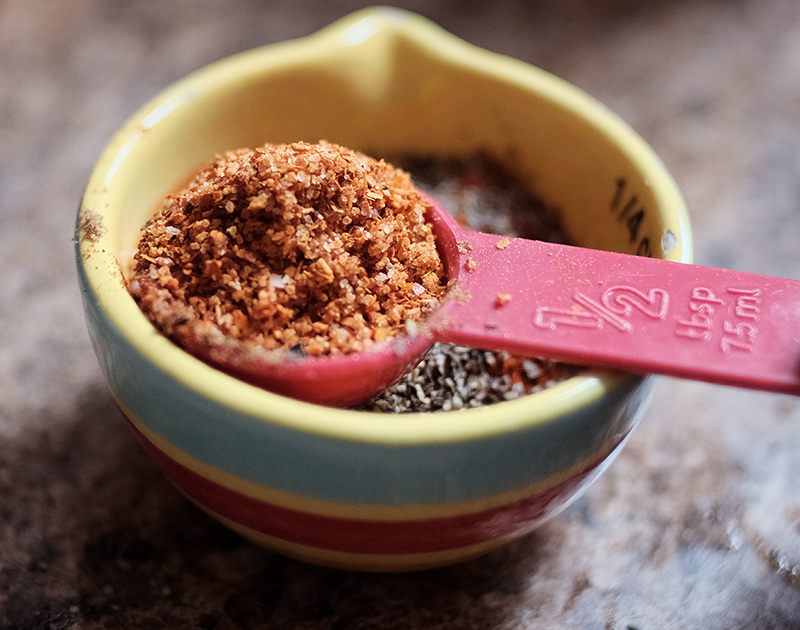 Smoked Paprika and Cumin
Smoked paprika and cumin add an extra earthy and smokey flavor to BBQ beef sliders.
Dinner Rolls
Sweet buns and savory meat make for a great treat.
Serving your shredded beef on dinner rolls or small buns lets this dish stretch farther and serve more people. I also find smaller sandwiches less messy and easier to eat.
Substitutions
Regular buns or any kind of bread would taste great with shredded beef and cheddar cheese. You could even serve this delicious beef on crunchy pieces of baguette. Yum!
Cheddar
Cheddar cheese pairs beautifully with the smoky flavor in the meat. I used smoked cheddar because it boosts the piquant flavor of the peppers.
Substitutions
Any cheese would taste great on this dish. Bold cheeses like blue cheeses or gorgonzola, as well as goat cheese, feta, or other creamy cheeses, would add a delicate texture to the meal while hard cheeses like asiago or gruyere melt into gooey, stringy goodness that keeps you coming back for more.
Additions
Mayo, chutneys, relishes, roasted peppers and onions, etc… all taste great with BBQ beef sliders. Feel free to add the condiments and topping of your choice.
Leftovers
Most often, a large chunk of meat like a chuck roast results in inevitable leftovers. This is great news! Grab some taco shells and turn your chuck roast into carne tacos. Add salsa, cotija cheese, and a dollop of sour cream, and you are all set.
You can also add this delicious meat into pasta with pappardelle noodles, roasted tomatoes, and parmesan cheese.
Freezing Method
If you followed the first step of quartering your beef, you can carefully remove a few sections from the crockpot (before or after shredding) and place the meat in an airtight container in the freezer. The beef will freeze for up to a month, so you can enjoy it for many future meals. (I like to store mine with some of the juices to keep a little extra moisture in the meat when reheating.)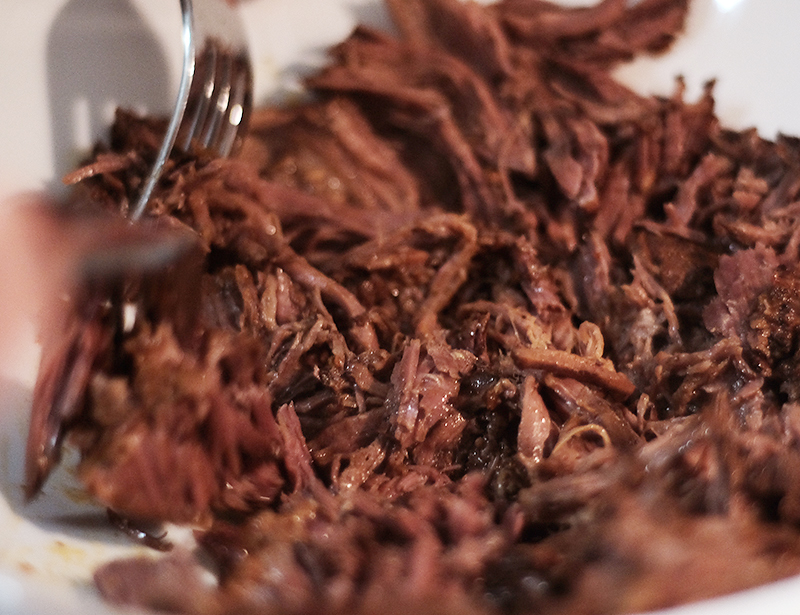 Pairings
Whiskey drinks like Manhattan's or Old Fashioned's go great with these beefy sliders. Robust red wines like Bordeaux or a heavier pinot noir also pair nicely with beef.
If you plan to serve these sliders at a party, try serving with potato skins or spinach and artichoke dip. For a full-comfort, family-style meal, pair these sliders with creamy baked Mac and cheese or garlic and herb mashed potatoes.
To bring in more fall flavor, a warming dessert like pumpkin pie or an old-fashioned apple crisp finish everything off with plenty of seasonal scrumptiousness.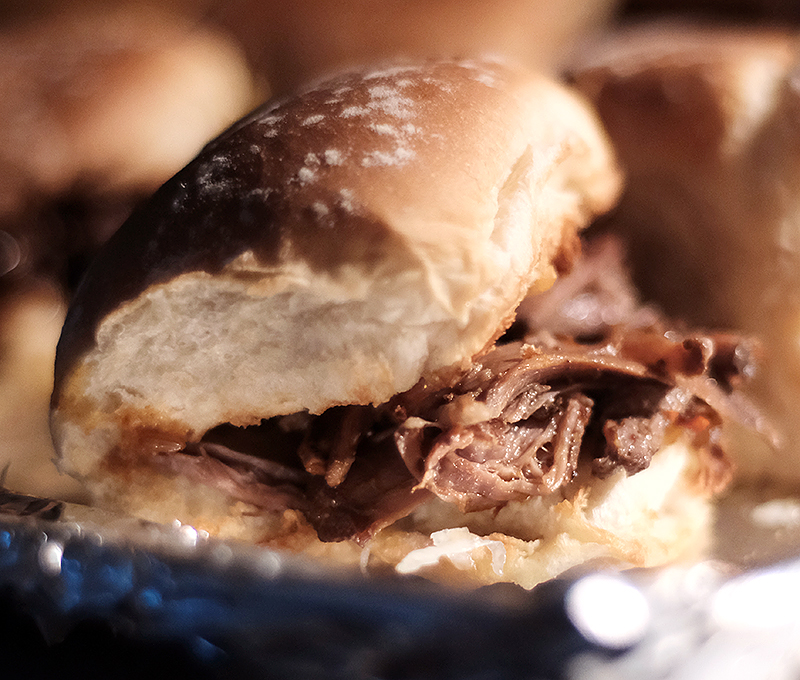 Crowd-Pleasing And Cost-Efficient
As far as satisfying a variety of people at a low price goes, these BBQ beef and cheddar sliders will not let you down. In our home, no slider goes to waste, and we love that this beef can be eaten for several meals.
Beautiful cuts of beef like a pot roast may not be part of your everyday budget, but when you add this delicious beef to sandwiches, tacos, or as a topping for pasta, they stretch a little farther and give you more bang for your buck.
In one week, you could eat five different meals using one savory chuck roast.
Give these sliders a try, and they will become one of your family's favorites for full-flavored comfort and satisfaction.
Yield:

24
Slow-Cooker BBQ Beef and Cheddar Sliders
Total Time:
8 hours
10 minutes
BBQ beef and cheddar sliders introduce the warmth of fall food in a few small bites, making them perfect for transitional weather.
Ingredients
Chuck roast
1 cup of beer
1 can of chipotle peppers in adobo
1/2 of a yellow onion
1/4 cup of Lime juice
Juice of one whole orange
1/2 TBSP Minced garlic
1/2 TBSP Steak seasoning with lime (plus more to sprinkle in the crockpot.)
1/2 TBSP Tajin seasoning (plus more to sprinkle in the crockpot.)
1/4 TBSP Smoked Paprika (plus more to sprinkle in the crockpot.)
1/4 TBSP Cumin (plus more to sprinkle in the crockpot.)
Salt (to taste)
Pepper (to taste)
Dinner Rolls
Cheddar (I used smoked cheddar)
Instructions
Use a sharp knife to cut your chuck roast into four evenly-sized pieces.
After quartering your beef, rub steak seasoning with lime, tajin seasoning, smoked paprika, cumin, salt, and pepper all over the meat.
Add beef to a sizzling, hot cast iron on the stove, and sear all sides of the beef.
Once seared, add beef, 1/2 of onion (chopped), and garlic to the crockpot with remaining spices, beer, lime juice, juice of an orange to the crockpot.
Add Chipotle peppers in adobo sauce to a blender or food processor and blend for about 30 seconds. ( Some lumps will remain, but those will break down more in the cooking process.)
Add blended chipotle peppers to the crockpot.
Add seasoning to crockpot and stir.
Set crockpot to slow cook for 8-10 hours.
When the beef is fully cooked, remove it from the crockpot and shred it.
Toast buns in the oven if desired and shred cheese over the buns. (It should melt into the hot beef and buns.)
Add your shredded beef to the buns. Serve with a small bowl of the sauces remaining in the crockpot (for dipping).
Enjoy!