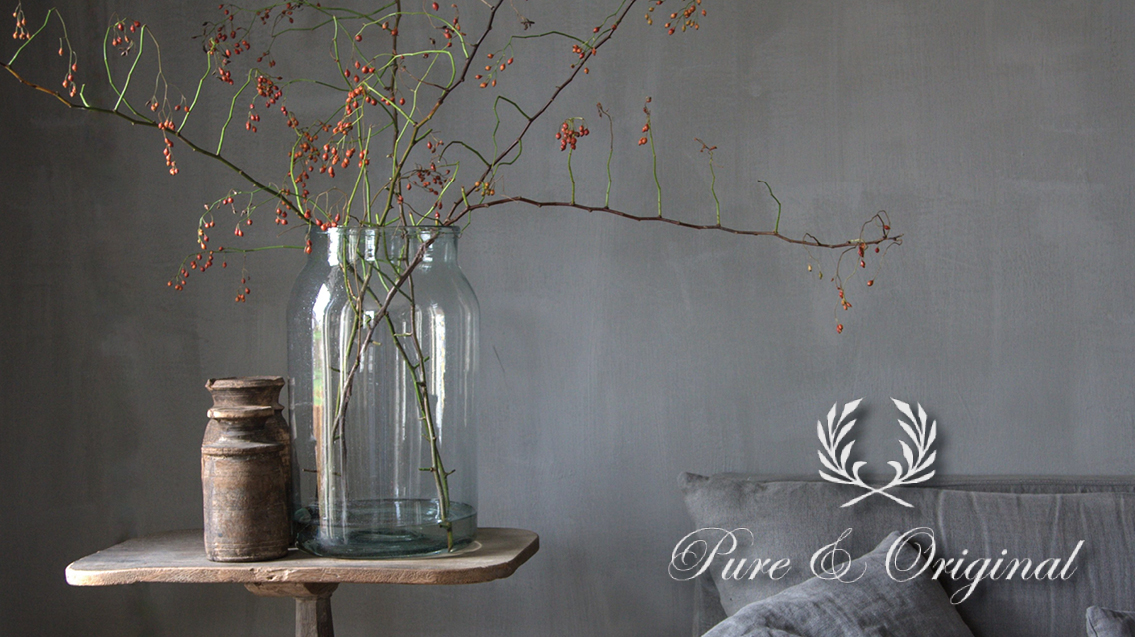 but all opinions and views expressed by me, are purely mine! Affiliate links are included for your purchasing convenience and I fully disclose that while it costs you nothing additional, shopping through my links does kick a tiny percentage my direction.
Now on to the fun,..
You'll remember from
THIS
post, that I have a wall,.. that has been transformed a few times,…
The first thing I wanted to try though would be to just do a wash of Wild Garlic over the Earth Stone. Below you can see the mood of the Earth Stone. Beautiful and Deep…
Earth Stone
I used a wash of 50/50 Distilled Water and Wild Garlic Fresco to go over it. I was hesitant to go in vertical strokes over the cloudy application of Earth Stone, so I was sure this would not be where I wanted to land, however, I wanted to get a feel for how a Wild Garlic wash would look over Earth Stone. It was nice! I liked the added depth ,.. however I knew I wanted to go for the Fresco with vertical strokes.. so I pushed forward.
Earth Stone with Wild Garlic Wash in Progress
First thing was adding about 10% distilled water to the fresco lime paint. It comes incredibly thick! You are able to dilute it to suit your needs. To use it as a true fresco, you dont want to really dilute past 10% though. Careful not to incorporate any air, I went to mixing the paint and water,..
Then using the round brush I cut in near the edges, being sure to bring the fresco in a downward motion along the top and bottom of the wall,…
Whats amazing is how the cloudy application of fresco does not interfere with the newest application being applied in vertical strokes,.. I had worried about that and even had Wall Prim (The Pure & Original Primer specifically made for their Fresco/Marrakech) but found it unnecessary, Im happy to keep it on hand for future needs though,…
As I continued you can see small patches began to dry,.. I love seeing the subtle color variations,..
Are you ready for the finished product?? Are you? Aaaaaahhhh,… This is my favorite space in my home,.. If I could I would put a chaise lounge in there,.. but, its a dining room so,… Here you can see the old Earth Stone and the new Wild Garlic.
Im thrilled (in the most zen way possible) with the results! Pure & Original Fresco Lime paint is incredibly easy to apply and gives such a unique old world look that Ive never found anywhere else,.. There is also a wonderful group on facebook dedicated to Pure & Original Creatives (Link) where you can find a wealth of first hand experience, knowledge, and inspiration! I encourage you to join and be inspired! Then BE INSPIRING with your own Pure & Original Creation!
And Pure & Original just recently launched a BRAND NEW Web Shop!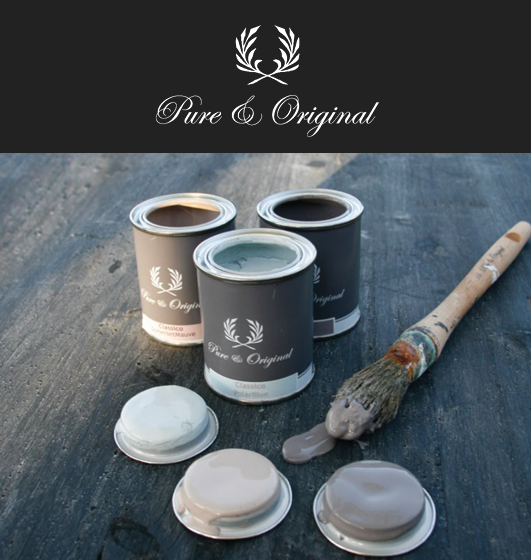 Shop Now!
Be sure to go check them out! Their Classico line of chalk based paint is INCREDIBLE. Its my favorite paint to use with its incredible adhesion and durability.
The Classico even comes in a wonderful Sample Size that goes SO far! If I'm layering (which I often am) 2 samples will work just fine on medium sized
dressers
or similar sized pieces.
So how about a GIVEAWAY!?
To celebrate the new web shop I am teaming up with Pure & Original to bring one lucky winner an AWESOME creatives bundle! AND they have just released a special opportunity to buy your own to try with the Two Samples Set! Buy yours
HERE!

In this bundle our winner will receive
Use the rafflecopter below to enter to win! Note some methods will earn you extra entries! (and some are available DAILY! Enter to win until Midnight March 17th! Winner will have 48 hours to claim and will be notified via the email provided. If the chosen winner does not claim, a new winner will be chosen,.. (that would make me sad-so please watch your email!)
GOOD LUCK and thanks for joining me at That Sweet Tea Life!
Sharing is caring… Pin it!
About the Author
Latest Posts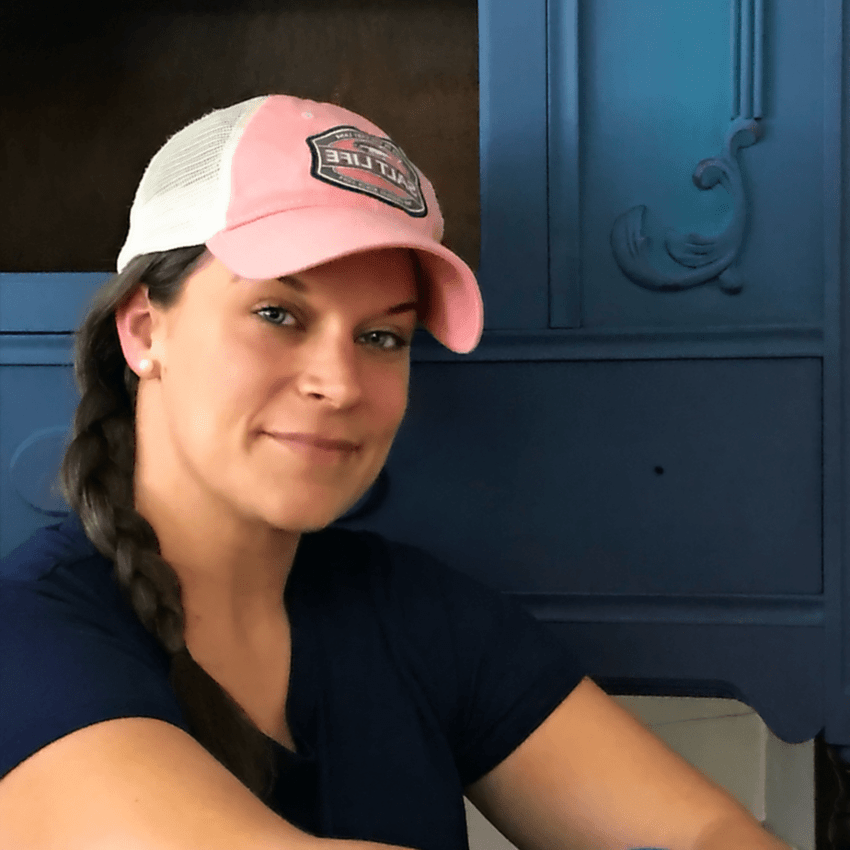 Thea Osborne is a celebrated blogger renowned for her expertise in DIY and paint techniques. With a keen understanding of Southern culture, Thea's commitment to producing engaging and informative content, coupled with her detailed tutorials, inspire her readers to embrace their own creative pursuits.
Thea's passion and creativity have left a lasting impact in the DIY community, transforming "That Sweet Tea Life" into a thriving and cherished resource.