The dining room is where your friends and family will gather the most, so it's important to know how to dress your table to reflect your style. Modern table décor is trendy and refreshing, but it can be difficult to execute in your home if you don't know where to start. By understanding some simple principles of modern décor style, you'll be on your way to a gorgeous dining room table setting in no time.
Keep reading to learn all about modern table décor!
Focus on Clean Lines
Modern table décor embraces the simplicity of clean lines and neutral palettes. That means you should focus on items that are simple in color and texture. Avoid decorative items with scalloped edges and ornate designs. Opt instead for a centerpiece containing minimalist white vases, or place a wood knot on a stack of coffee table books.
When setting your tableware, fold your napkins into neat squares or triangles instead of bunching them into a napkin ring. It's also a good idea to make all the dishware and flatware symmetrical, which will guarantee a simple, aesthetically pleasing table setting.
Add in Gold Flatware
Old silverware is a thing of the past! While it may look great with vintage or farmhouse décor, silver flatware will date your modern décor. That's because most silverware sets you see have ornate scroll designs on them.
Gold flatware adds trendy flare to your modern table décor. The pop of gold looks lovely with dark colors and calming neutrals. Even if gold isn't your thing, flatware of any color with flat or skinny handles will work.
Sprinkle in Pops of Jewel Tones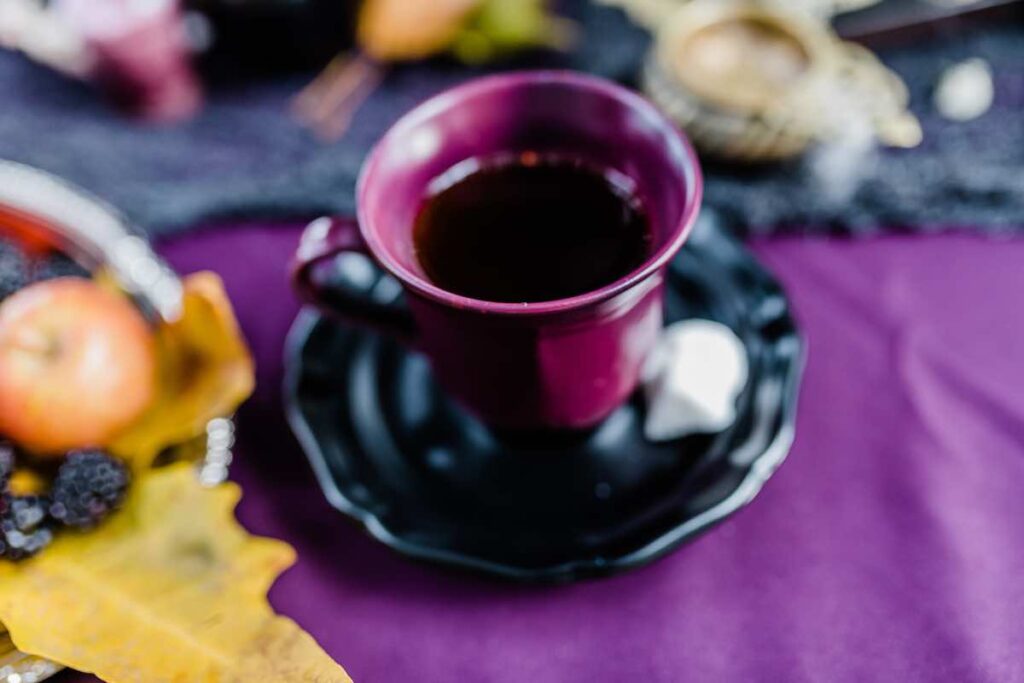 Modern table décor doesn't have to be boring. While neutrals make sense in a modern home, pops of color are just as welcome! If you need a little brightness if your home, adding jewel tones to your table will get the job done. Jewel tones include rich color shades such as mustard, navy blue, mauve, emerald, dark purple, and ruby.
There are several ways to add these color pops. The easiest way is to find some colorful vases for the center of your table, and fill them with gorgeous florals. If you already have white or neutral vases, look for jewel-toned candles or books.
You could even purchase some colorful charger plates or napkins to layer into your dishware. Just be on the lookout for color items that compliment what you already have!
Utilize Neutral Dishware
Neutral dishware is a great base for modern table décor. Since it will pair with almost anything, you won't be stuck with one look for your table. You could easily transition from a dark, dramatic tablecloth to a neutral runner, and your dishes will look just as stylish either way!
Neutral dishes also pair well with greenery and natural textures such as marble and wood. Layer them on top of wicker or bamboo placemats for an earthy vibe, or use marble chargers to accomplish an industrial feel.
Decorate with Candlesticks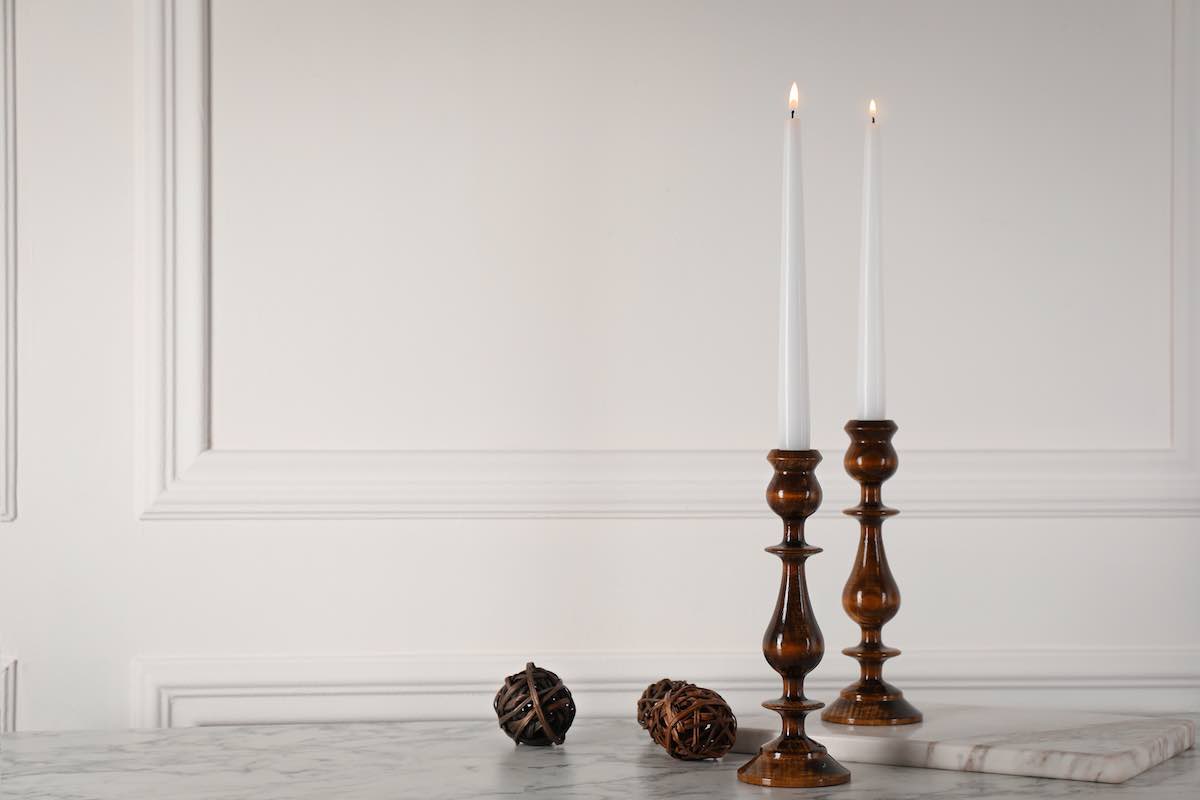 Vases and flowers aren't the only way to dress up your table. You can also use a collection of candlestick holders for an elegant modern table décor look. Look for skinny candlesticks in gold or black, instead of the chunky wood candlesticks you might use for modern farmhouse décor.
Place an odd number of candlesticks in the middle of the table, complete with white or jewel-toned taper candles. If you don't want to spend a lot, you can typically find brass candlesticks fairly easily at local thrift stores, and they are just as fabulous as the ones you can purchase brand new.
Candlesticks are especially fun to have out during the holidays since you can choose a candle color to coordinate with whichever holiday it is. For example, burnt orange candles look lovely during the fall, and emerald green candles match the Christmas holiday perfectly.
Contrast with Black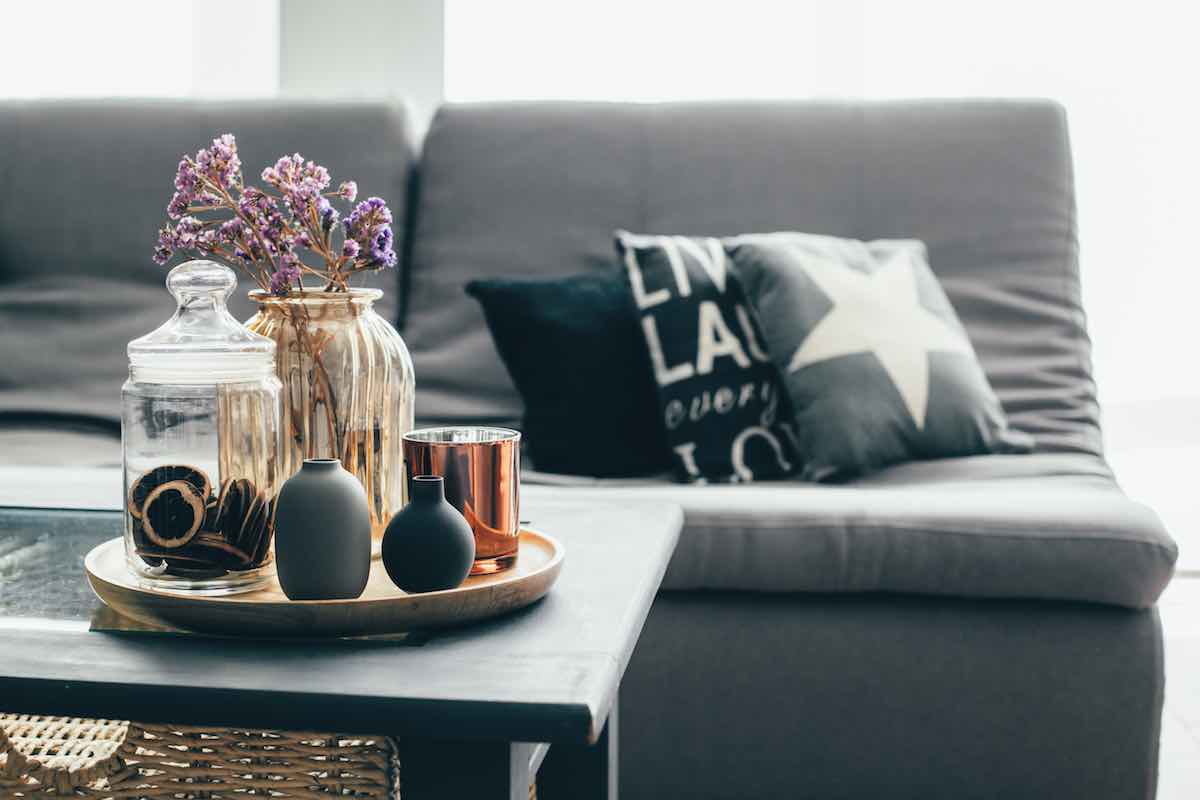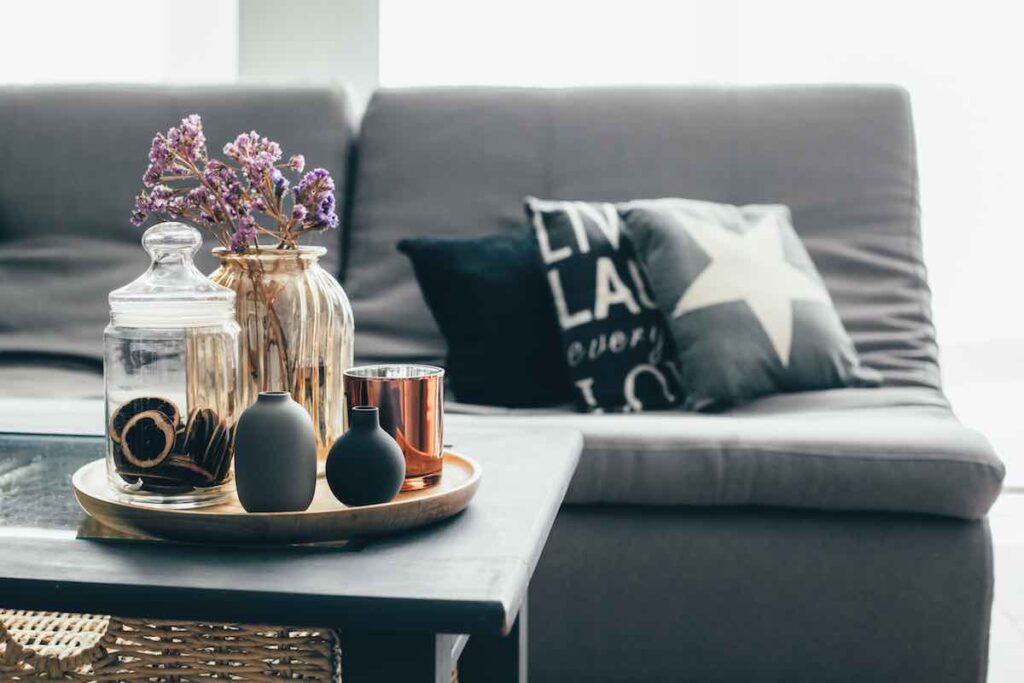 If you like to stick to a clean, neutral palette, using pops of black will elevate your modern table décor to the next level. You don't have to go overboard with this idea. Just use small black accents in the centerpiece, or use black napkins over your plates. The idea is to compliment the neutrals instead of overpowering them.
Use Industrial Pieces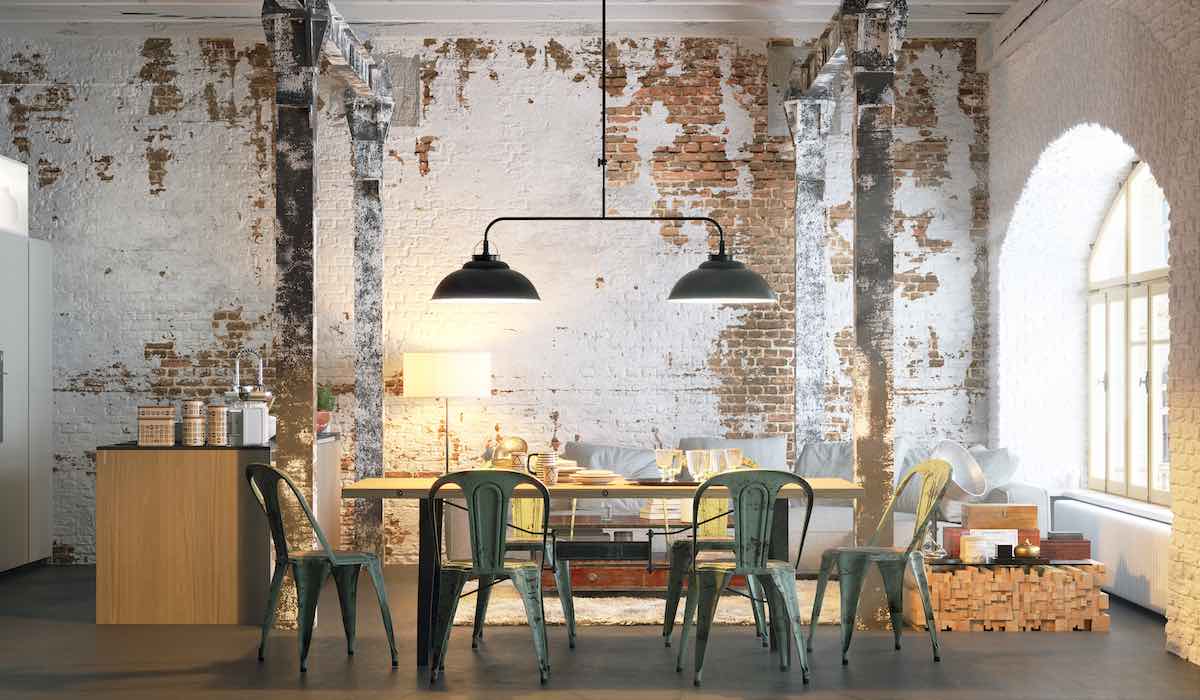 The simplicity of industrial-inspired pieces falls right in line with modern table décor. Industrial materials include different types of metals such as iron and steel, along with concrete and marble. Think of the types of items you would find in an old warehouse or manufacturing plant.
It's also a quick way to get a pop of dark color against a neutral palette. Examples of industrial décor include this black and gold iron sphere or this fun cast iron jack!
Look for Geometric Patterns
Usually, you will want to avoid patterns when trying to convey a modern space. Patterns can come off as busy or cluttered. There are some exceptions to this rule though. Simple, geometric patterns can actually add a lot of excitement to normal modern table décor.
Look for patterns with simple lines and colors, whether it is on a charger plate or table runner. As long as you don't overuse or mix several patterns, your table will look splendid!
Layer in the Greenery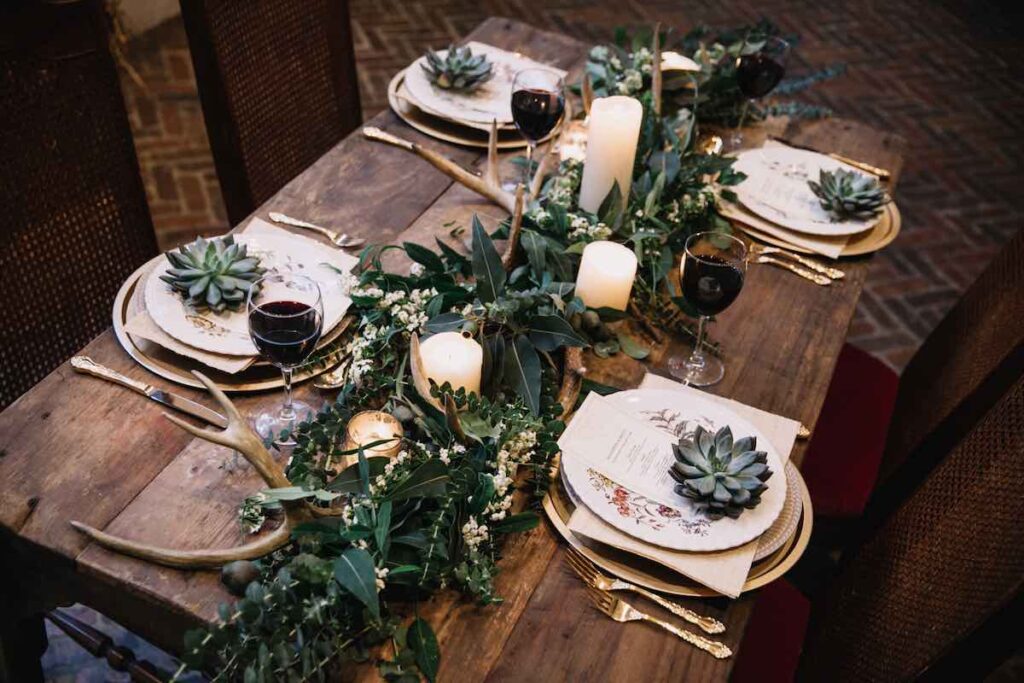 I mentioned previously that modern table décor style embraces a natural feel. That's why layering in greenery is a great idea! There are some different ways to add greenery to your table. The first and most obvious way is to add greenery to a vase. Pick up some eucalyptus or fresh herbs at the supermarket, and place them in the center of the table.
Since eucalyptus dries well, you can lay pieces of greenery around the bottom of your centerpiece or down your runner. Another fun idea is to tie a few pieces of greenery together with simple string or twine, and lay it on top of your dishware.
Make It Artsy
If you search for modern table décor online, the common centerpieces can look overused and repetitive. If you don't want your table to look like everyone else's, why not make a statement with a piece of art? Instead of setting that concrete bust on your buffet table, put it in the middle of the dining table, and watch it become a conversation starter at dinner parties.
This is a great way to find a piece of art that speaks to you, whether it be a metal sculpture or a marble statue. Make it your own, and have fun with it!
Use a Fresh Floral Centerpiece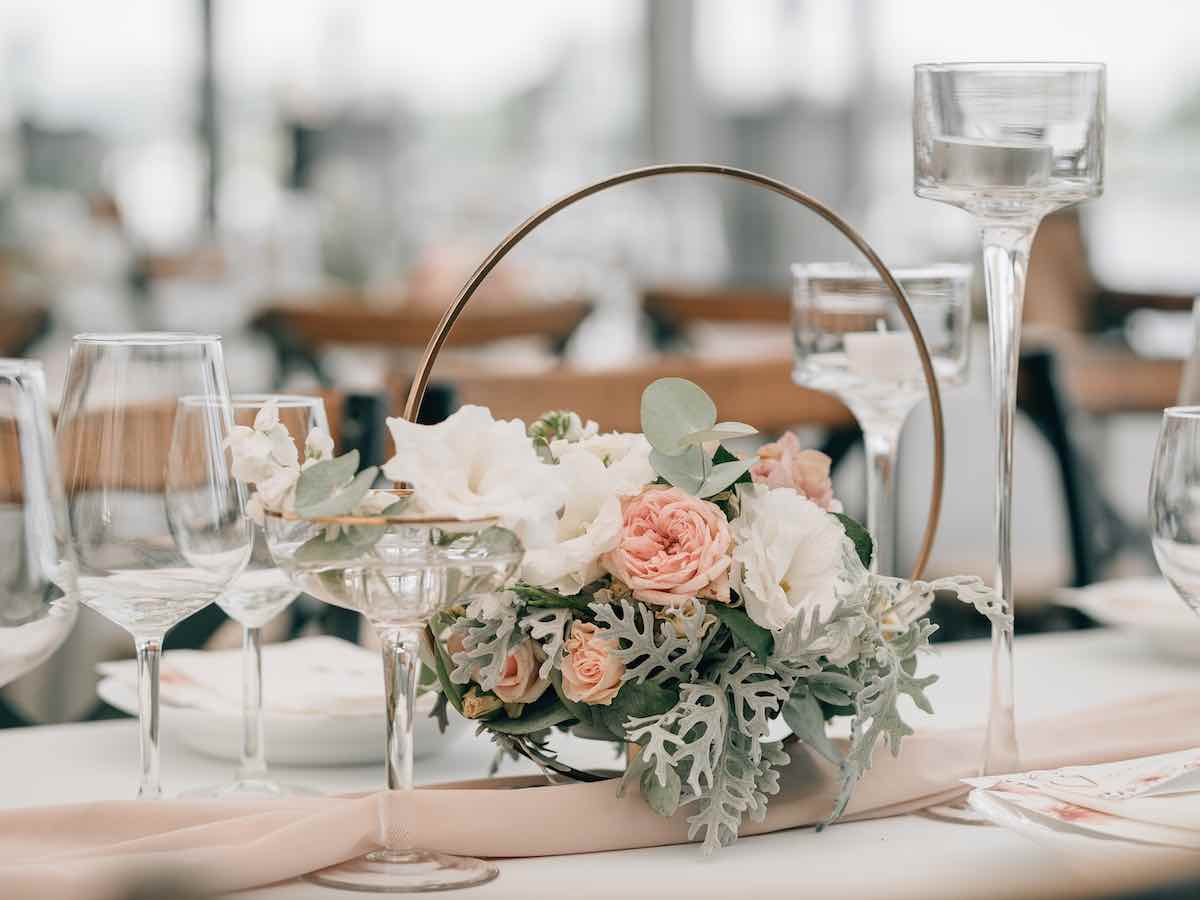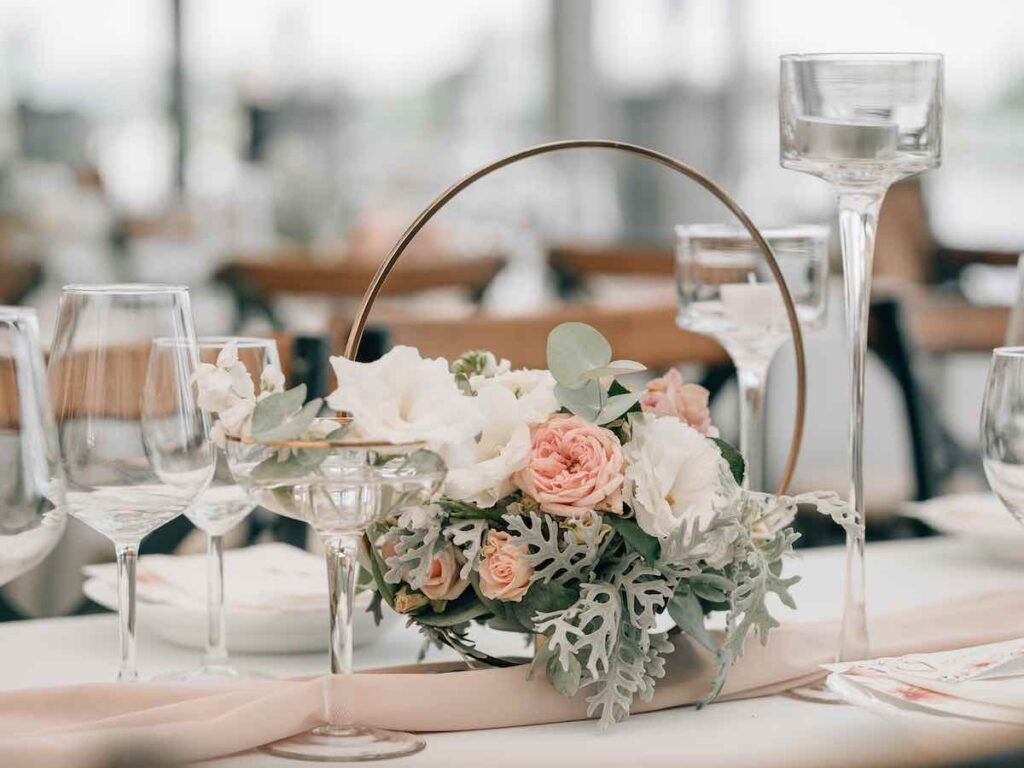 Faux flowers can date your décor and make a room feel stuffy. Using a fresh floral centerpiece will add a bright, airy feel to your dining room.
Skip the classic red roses, and use flowers that you would find in a homegrown bouquet, such as dahlias, peonies, ranunculus, anemones, cosmos, and garden roses. Place them in your favorite vase, or make a short arrangement using a footed bowl.
Experiment with Asymmetry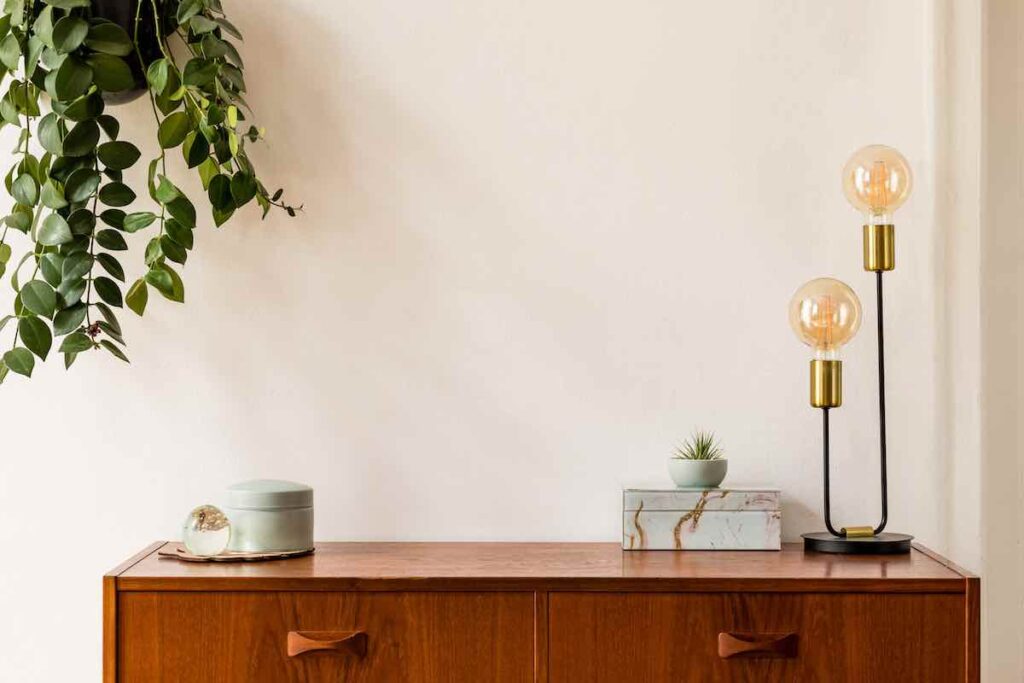 Most often, decorators gravitate toward symmetry when designing a home. It gives your home a complete, comfortable feel. But, sometimes using asymmetry can turn your regular modern table décor into an abstract work of art. What's more modern than that?
Instead of balancing out every item on the table, break the rules. Put a vase and candlesticks on one end of the table, and place a decorative bowl on the other end. It causes your visitors to stop and think about your decorative choices, and it gives energy to the dining room.
Leave Negative Space
You can use all of the principles I've mentioned above for modern table décor, but sometimes, it still looks off. Why? A big problem could be that you've got too much on your table. Modern style prioritizes a minimalist vibe, and having too many things on your table can come off as cluttered instead of stylish.
To avoid this, make sure to leave negative space on your table. Negative space is the area between decorative objects, and it should be considered just as important as the décor itself.
Pick two or three objects for the center of the table, and let them speak for themselves. Not using a tablecloth or runner can also help with this if you have several things on the table.
Wrapping Up Modern Table Décor
By implementing some of these ideas for modern table décor, you'll have a beautiful dining room setup that reflects your trendy style! There's no right or wrong way to do it, and every table will look unique. All that matters is that you love your table setup.
Don't stop at the dining room. Are you interested in learning how to add modern style to the rest of your home? Visit our posts on modern decor, and get to decorating today!