Happy Halloween! Well, almost. Though summer is still hanging on for a bit longer, fall isn't far away, and stores have started turning out their Halloween décor for the year. I've already snagged some fun things myself for my apartment, which got me thinking about my favorite Halloween apartment decorating ideas!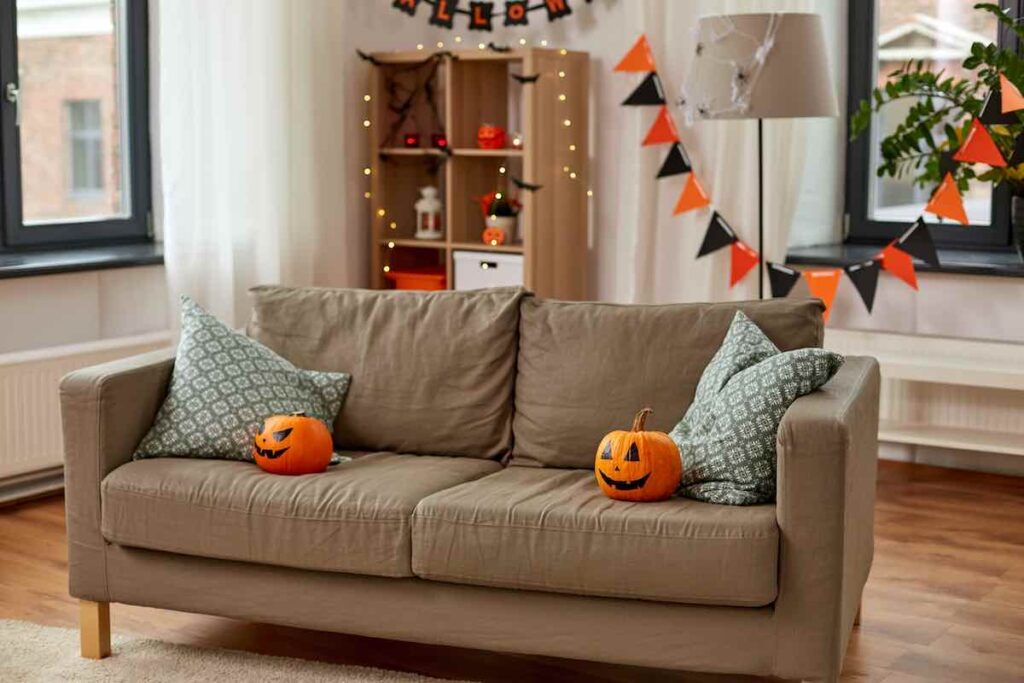 If you've ever tried decorating an apartment for the holidays, you know it can be difficult sometimes. Having a smaller space to work with makes the whole thing a bit more complicated; when you add decorations to an already-cramped space, it can make your living space seem even smaller. Luckily, there are plenty of Halloween apartment decorating ideas that won't take up too much room in your place. Let's dive right in!
Cobwebs and Creepers
First up on my list of Halloween apartment decorating ideas is cobwebs and creepers—aka, spider webs and some spiders to go with them! This is an easy-to-put-up, easy-to-take-down decoration choice that's sure to bring maximum "ick" with minimum effort. You can take these cobwebs and hang them up in the corners of your living room, kitchen, dining area…you can even hang them from your shelves or light fixtures if you want to go all-out.
My favorite thing is to cover my books on my bookshelves and scatter some spiders around like a scene straight from a haunted library. This Halloween apartment decorating idea might make it a bit difficult to keep up with your to-be-read list, but it's worth it to get that extra pinch of spook in!
Pumpkin Palooza
I mean, come on—it wouldn't be a list of Halloween apartment decorating ideas without the ultimate symbol for Halloween! When you think of Halloween—and really, fall in general—one of the first things that comes to mind is heading to the pumpkin patch to find that perfect jack-o-lantern for your porch…or your table, maybe, if your apartment doesn't have a porch or balcony.
No matter what, pumpkins are a cheap and easy way to get your apartment in the Halloween spirit. These kings of the Halloween section can't be ignored; no matter how much they're hyped up, they'll never be overdone, and you have to include at least one in your setup this year!
But wait—aren't we trying to save space? Yes, and pumpkins might not be the first thing that you think of when you think of space-savers, but remember: pumpkins don't only come in one size! While kids might be on the hunt for the biggest, baddest pumpkin to impress their neighborhood friends this year, you can afford to scale things down a bit. There are all sizes of pumpkin available in most stores, from the ones that stretch to a couple feet tall all the way to some with a circumference of mere inches.
Grab some mini pumpkins and pie pumpkins instead of the friendly orange giants if you want to decorate delicately; you can scatter these teeny fruits on your shelves, end table, coffee table, or even put a few together as part of a centerpiece on your dining table! Pumpkins are simple but versatile; you can either leave them as-is, carve some ghastly grins on their faces, or paint them if you want to reduce the amount of work and mess you have to put into the décor this year.
Tricks and Treats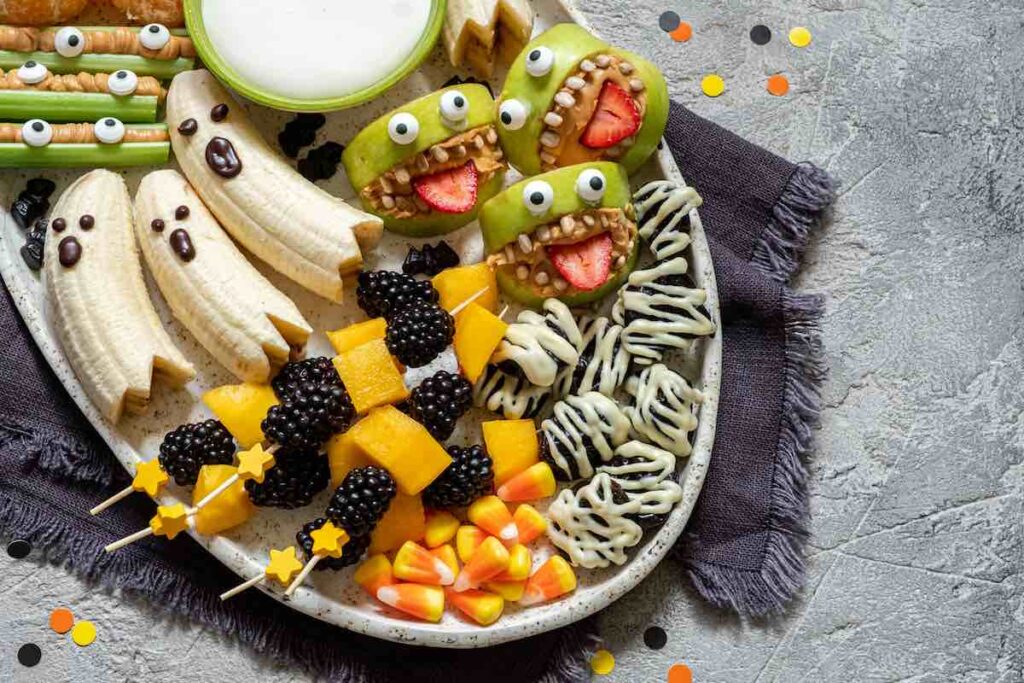 One of the simplest Halloween apartment decorating ideas you can take advantage of this year? Display dishes. Just grab a pumpkin, skull, or otherwise spooky-shaped dish, fill it to the brim with your favorite Halloween baked goods or other sweet recipes, and set it out where your guests are sure to see it! Just be prepared for it to be empty at the end of the night; vampire fangs aren't the only teeth that come out to bite on Halloween. Those sweet tooths are going to be out in full-force, too!
Frightening Florals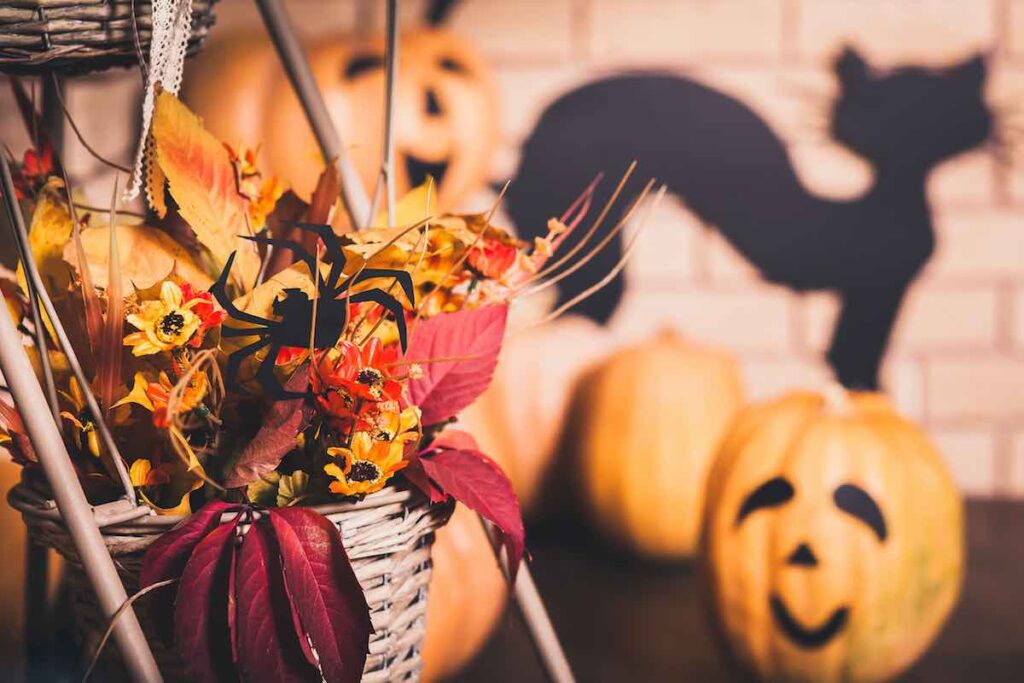 Are you less of a spooky-season fan and more of a harvest-season connoisseur? No worries—I have some Halloween apartment decorating ideas for you, too. While you can also bring some pumpkins into the mix for your décor—sans the funny faces—another thing you can do is bring in some fall-themed floral bouquets!
You might have to go the fake flower route depending on just how Halloween-colored you want it to be (it can be hard to find black flowers), but you should be able to snag some sunflowers, at least, along with some fun greenery and bouquet accessories to liven up your space. For instance, for a cheap and fun way to bring your flowers to life, you can glue some cute googly eyes on them!
Pillows of "Sleepy" Hollow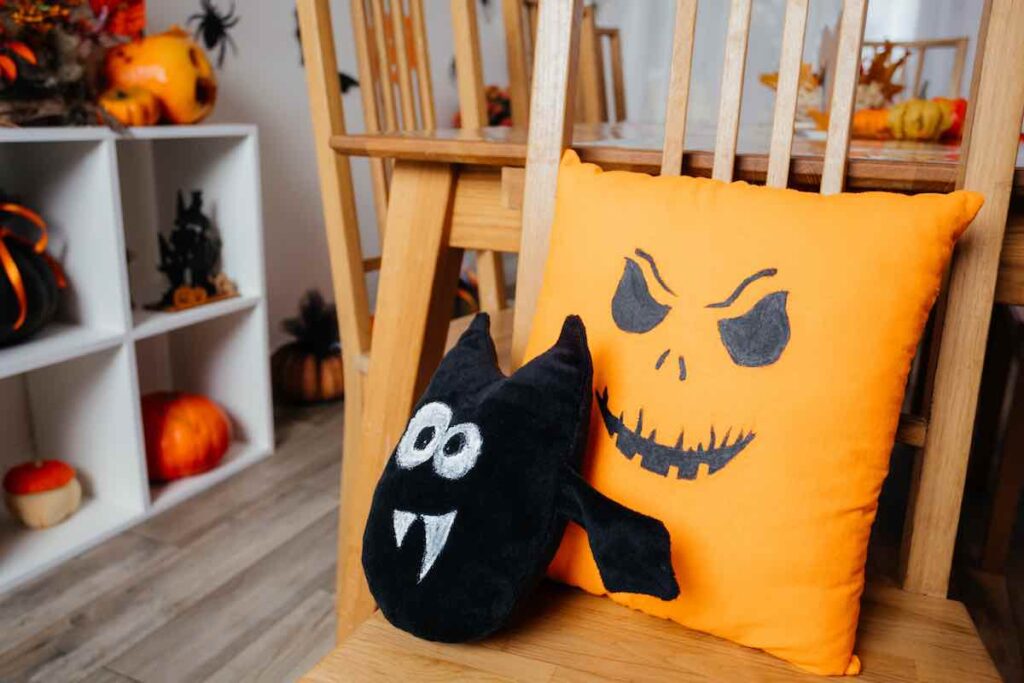 Are you the kind of person who prefers cozy to creepy? Try investing in some Halloween throw pillows! This is definitely one of my favorite Halloween apartment decorating ideas, because they serve a double purpose: comfort and decoration. You can snuggle up on your couch with an armful of pillows and watch some scary movies…or, y'know, maybe something a bit more mild. It's The Great Pumpkin, Charlie Brown! is my personal favorite. All the Halloween spirit with none of the jump scares!
You can also grab a blanket to go along with your pillows if it's going to be a truly chilly night! Grab a bowl of popcorn, cuddle in with your new decorations, and have a quiet night in with your tricks and treats…mostly treats.
Lava Lamps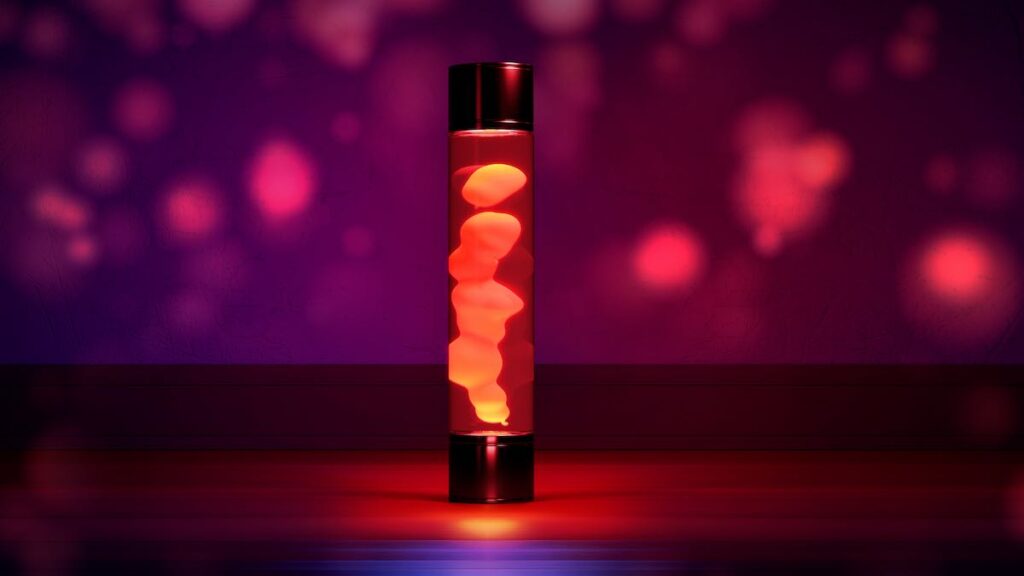 This isn't what you'd call a conventional Halloween apartment decorating idea, but I think it fits! Lava lamps are inherently spooky thanks to the languid, lazy movement of the liquid inside them. If you're going for a Halloween angle, you're probably going to want to go the red or orange route—hot pink probably isn't going to give the vibe you're looking for. Either way, it's a unique, fun lighting idea for your Halloween party that will leave all your friends wishing they'd thought of it first! If you really want to get tricky, you can dig out a label maker and label it with something Halloween-themed—maybe "Vampire Punch" or "Witch's Brew!"
Candy Hoards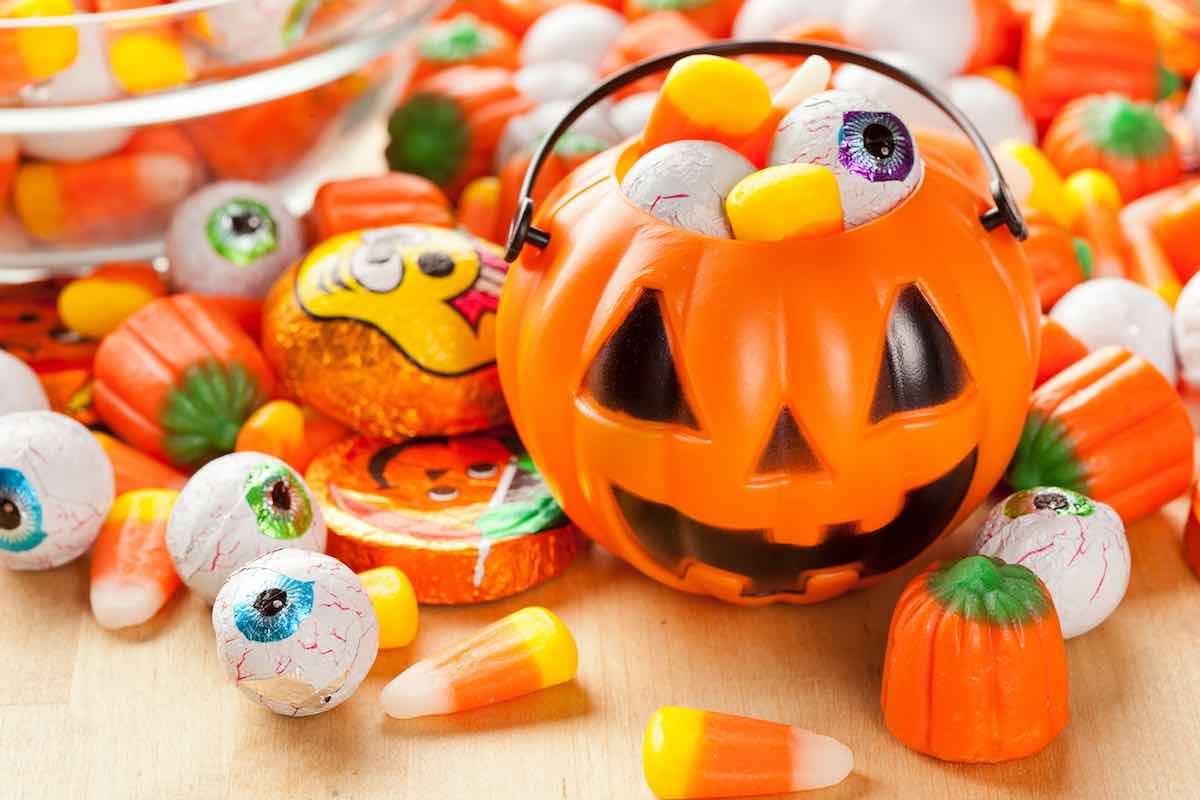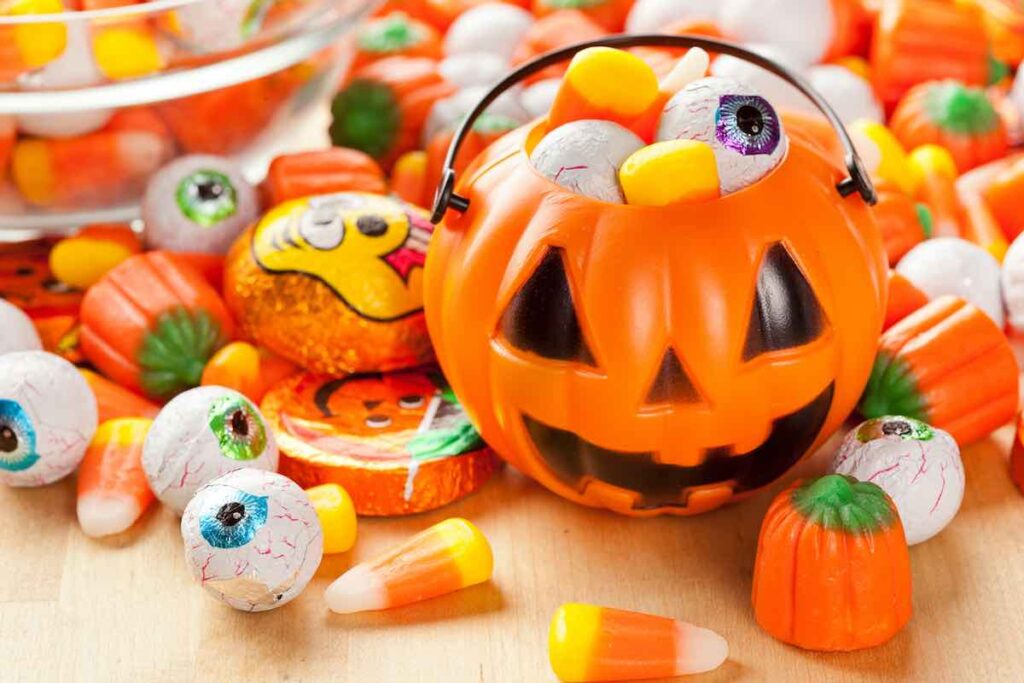 Most candy is already branded with Halloween themes this time of year, so no extra effort is needed from you there. One of the easiest Halloween apartment decorating ideas you can use this year is simply to put out candy…a lot of candy. Just go to the store, grab your favorite variety pack or bag of mini candy bars (I'm a Reese's fan, myself), dump them into a big bowl, and set it out on your table. Candy is a naturally Halloween-associated item, so you barely have to do anything to make this one work—just put it out and you're done!
Candles to Cackle Over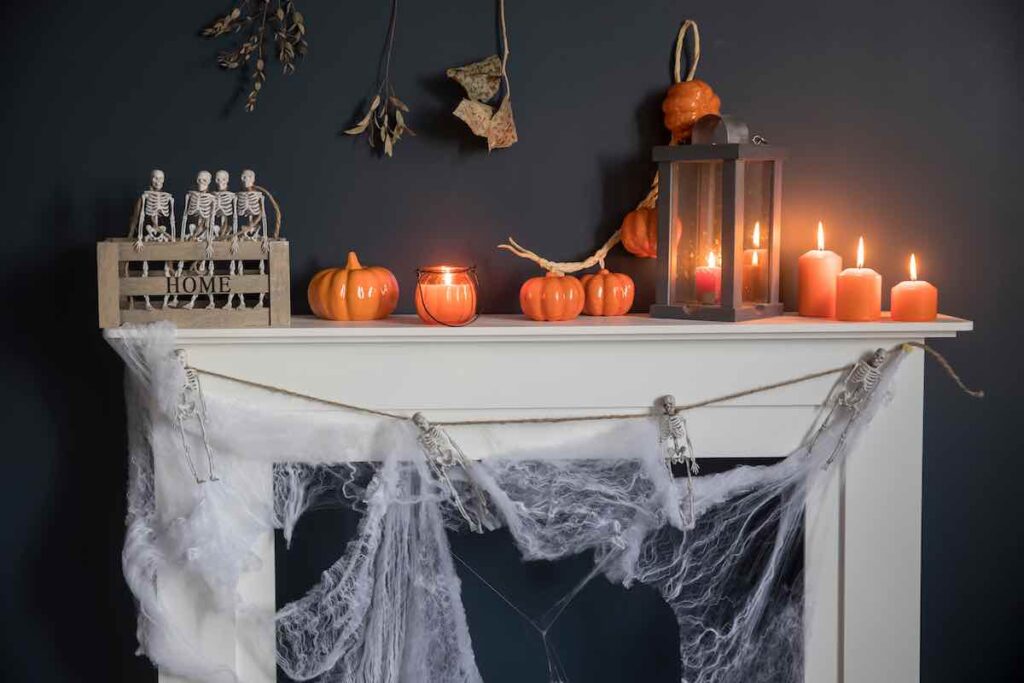 Candles are a beautiful way to build that Halloween ambiance in your apartment space. While this Halloween apartment decorating idea might seem a bit basic, it really does a lot to brighten what otherwise could be a pretty dim space. Candles are a wonderful way to light up your room without making things so bright that you kill the spooky mood.
As for scents, I suggest something heavy on the pumpkin, something with a caramel swirl, or something with a good helping of cinnamon or spice. These scents will make it easy to immerse yourself in the holiday "spirit" with just the flick of a lighter!
Looking for a Halloween treat with a little extra flare? Instead of a candle, you could pick up a tabletop fireplace to roast smores over at your next Halloween get-together. Smores aren't necessarily the most classic Halloween treat, but it can be fun to take some of that candy you bought—such as pumpkin-shaped chocolates—and utilize them in your smores for a holiday touch to a summery treat!
Bloodcurdling Books
Remember how we talked about decorating your books with spiderwebs earlier? Well, this Halloween apartment decorating idea is a bit different. If you want to add a classy, subtle touch to your Halloween décor this year, you can head to your favorite bookstore and pick up a stack of Halloween classics to display on your bookshelves or your coffee table. Titles such as Bram Stoker's Dracula, Shelley's Frankenstein, Stevenson's Dr. Jekyll and Mr. Hyde, and several other horror titles are great picks for this of Halloween apartment decorating idea. Add a candelabra or other paperweight-type decoration on top of the stack for a final touch of elegance and creepiness.
Wrapping Up Halloween Apartment Decorating Ideas
And there you have it: my favorite Halloween apartment decorating ideas! Which ones will you be using to transform your apartment haunted-house style this year? If you get a jump on it now, you can have everything ready by the time the leaves start changing color and the wind starts to howl outside your window…good luck!
Looking for more Halloween decorating ideas to thrill and frighten this year? Take a look at our creeptastic Halloween section for more spooky-season inspiration!