Creating your own DIY wall art is a great way to personalize your space and showcase your style. A handmade piece can add a personal spin to a popular design or make something completely unique. The possibilities are endless!
If you're interested in creating your own handmade wall art but are unsure where to start, you've come to the right place. In this guide, you'll learn how to create your own wall art and get ideas you can start making today.
---
Find Ideas
When creating your own DIY wall art, the first place to start is to gather some ideas. You may already have something in mind, but if not, spend some time browsing the internet or looking through magazines to find inspiration.
Websites like Pinterest and Instagram and blogs like That Sweet Tea Life are treasure troves of DIY projects in all shapes, sizes, and styles.
Go with what You Like
Handmade wall art can be as simple or complicated as you want to make it (literally). When you're gathering ideas, there's no need to limit yourself. Pick out things you like regardless of how difficult or easy the project looks to recreate. Doing it this way lets you focus on getting ideas you really like, not just things you think will work.
Later you can start thinking about how much time, materials, and skills are required for the project and narrow the list down.
What if I'm not an Artist?
That's totally okay! You don't necessarily need a lot of artistic skill to create your own amazing DIY wall art. Handmade projects come in all different varieties, and you can create something really cool even with simple techniques.
Sometimes projects look difficult at first, but once you start looking for tutorials or similar ideas, you find they're not that complicated after all.
If you DO have artistic skills, that's great too! DIY projects are a fantastic way to put those skills to use. You can use your talents to make something really unique and special.
---
Decide on a Design
Once you've spent time browsing for ideas, it's time to pick a design. You can use a single design as inspiration or combine several ideas to create your own custom piece.
Where will you put it?
As you decide on your design, one of the first things to consider is where you want to put your DIY wall art. That will help you decide on the size and shape of your project.
For example, if you have a large, blank wall to fill up, you may want to choose a large design or several smaller designs to hang together. On the other hand, a narrow hallway might only have room for one small piece of wall art.
Textures and Color
Choose textures and colors that will complement the space where you plan to hang your DIY wall art. That doesn't mean it has to blend perfectly into the room. Stand-out pieces can look great too.
Keep the space in mind when choosing colors and textures so that you don't end up with something that clashes in a way you didn't expect.
Materials
DIY wall art can be made from all kinds of materials like wood, metal, canvas, fabric, or pretty much anything really! It all depends on the type of art you want to make.
Before starting, decide what materials you want to use in your design and determine how much you'll need.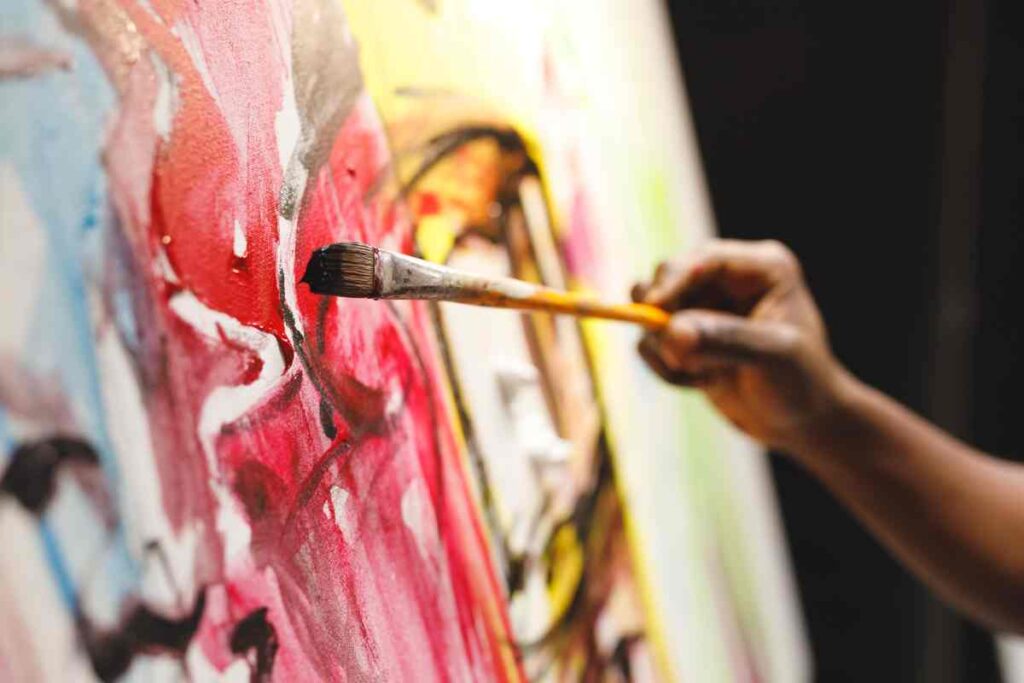 It's always a good idea to look at what you already have to see if something can be used or repurposed. Leftover scraps of wood from another project, an unfinished canvas, extra paint, yarn, beads, etc., can all be turned into something new.
Use a Tutorial or Come up with Your Own Method
Once you know what you want to make, decide if you're going to find a tutorial or develop your own process.
The internet is full of resources to help you create unique and beautiful projects. If you're unsure how to make your design yourself, see if you can find a tutorial online. You may be surprised at what you can find!
If you're feeling especially creative, come up with your own method for how to put the project together.
---
Gather Your Materials
Once you've figured out what you need to complete your DIY wall art project, take some time to gather your materials.
Starting a project only to stop in the middle because you're missing a crucial supply is the worst! When that happens, it's too easy to put the project aside and forget about it, especially if you must go to the store before moving forward.
Save yourself the trouble and gather everything together before getting started on the project.
---
Complete the Project
Now you're ready to complete the project. This is the best part! Put your ideas to work and create your own fantastic piece of DIY wall art. Once you're done, pat yourself on the back and enjoy your one-of-a-kind handmade creation.
---
Some Simple DIY Wall Art Ideas to Get You Started
Now that you know the general process for creating your own handmade wall art, here are some ideas to get your creative juices flowing.
Soft Clouds with Raindrops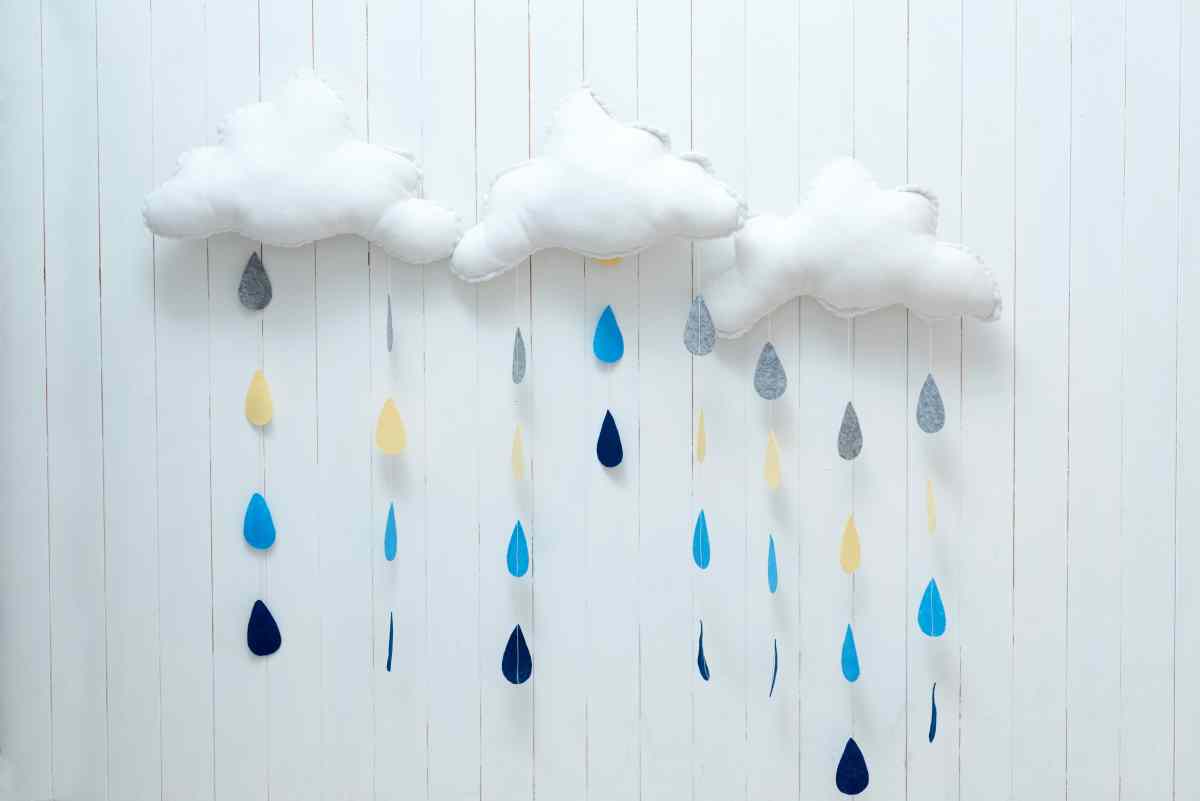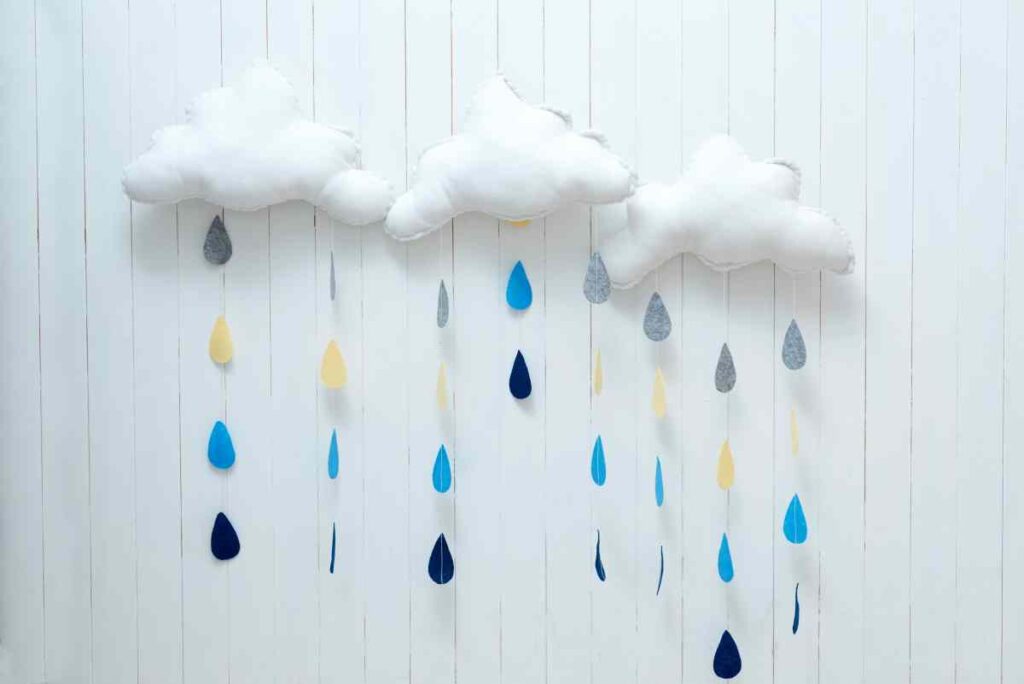 A soft, whimsical design like these clouds and raindrops is perfect for a nursery or playroom.
Something like this would be easy to create with just felt, string, scissors, and polyfill for stuffing. If you know how to sew, you could use a sewing machine or needle and thread to sew the clouds together. If not, just cut out the shapes and use hot glue!
Macrame Wall Hanging
Macrame wall hangings have become really popular recently. This type of wall art is surprisingly easy to make. Using some simple knots and weaving techniques, you can make an elaborate design that looks really high-end but isn't hard to learn.
All you need for this project is a dowel, some yarn, and other basic tools. For a full tutorial, including how to tie the knots, check out DIY Macrame on a Budget
Hand Painted Sign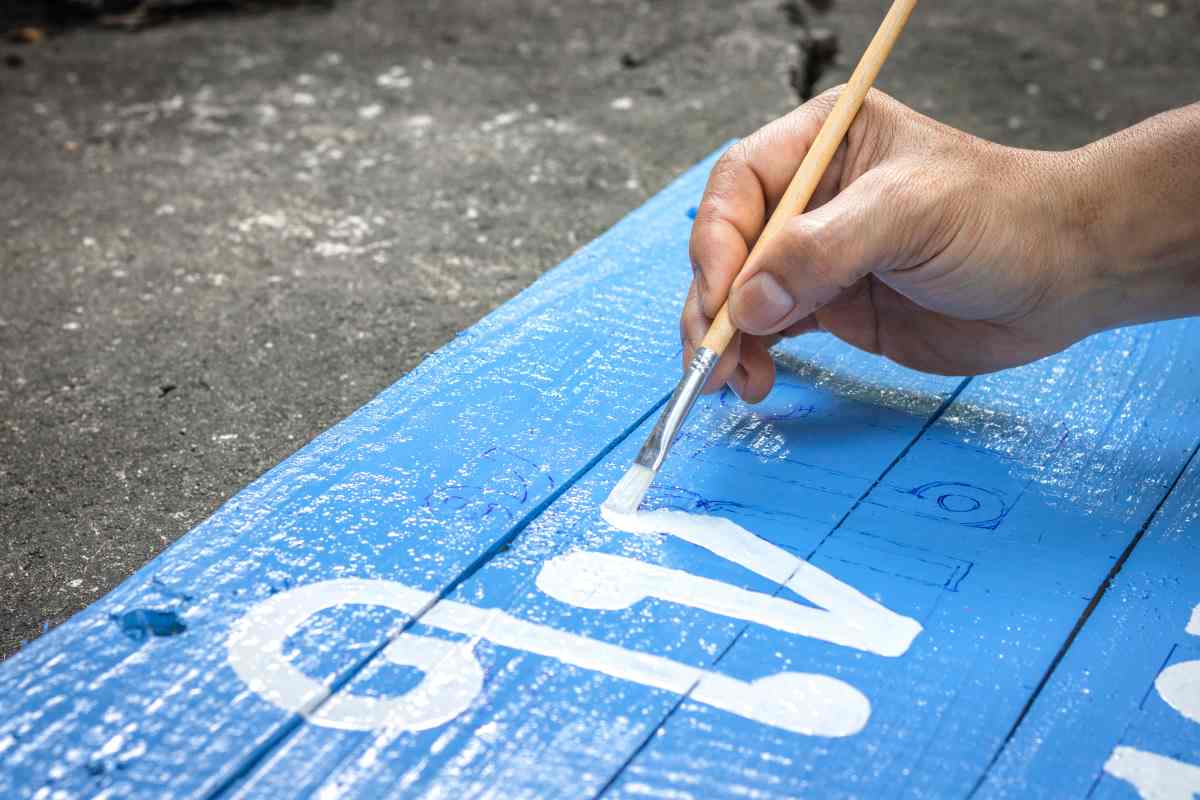 Hand-painted signs are a simple DIY wall art project that anyone can do. If you have some artistic skills, you can freehand the words in an attractive font with a pencil before going over them with paint.
If you don't want to use your own handwriting, you can still do this project! Use a computer to print out your message in a font you like, making sure to adjust the size to be exactly how big you want the letters to be on your project.
Choose a piece of wood and paint or stain it whatever color you like. Once dry, put the paper with the printed message on your piece of wood and tape it in place. Use a pen or pencil to trace the letters. Press firmly so the pencil leaves a slight indent in the wood. Remove the paper and fill in the template with paint.
Paper Flowers
An arrangement of paper flowers adds color and texture to your wall art. To recreate this project, use paper flowers in different colors and sizes arranged on a canvas or other neutral backdrop.
If you're unsure how to make paper flowers, there are dozens of tutorials online for making your own in all different shapes and sizes.
You could use sola wood flowers instead of paper to simplify the project. No folding or cutting is required! Just glue the flowers onto your backdrop, and it's ready to hang.
---
Consider Purchasing a Kit
Another option for creating your DIY wall art is purchasing a kit. Kits provide all the supplies and instructions right in the box so you can get started immediately.
One of the best things about wall art kits is that they usually don't require prior experience or skills. Anyone can open them up and start creating. It's a great way to get started for anyone who might feel intimidated to create their own designs or someone who just wants to make things simpler.
Amazon and Etsy are full of DIY wall art projects in all styles and price ranges. For example, you could make a really unique piece of handmade wall art with this moss art kit or this sun printing kit, both from Etsy.
This string art kit from Amazon is a fun design, or check out this diamond painting kit.
---
Time to Start Your Own DIY Wall Art Project
Are you ready to get started with your very own piece of DIY wall art? Whether you choose something complicated or simple, go with your own design, or use a kit, making your own art is half the fun!
If you're still looking for ideas, check out the DIY page on the blog. There you'll find ideas on all sorts of projects, including wall art, furniture painting, DIY gift ideas, and much more.
You'll not only find tons of ideas, but we also give you the steps and tools you need to confidently complete each project on your own.