Whether you're looking to give a gift that's practical, personal, or consumable, have no fear—there's a mason jar gift idea for that! With so much versatility and heart in everyone, it's no wonder mason jar gifts are so popular these days!
Read on for some ideas on how to DIY a mason jar gift that will bring smiles and spread some love for any occasion.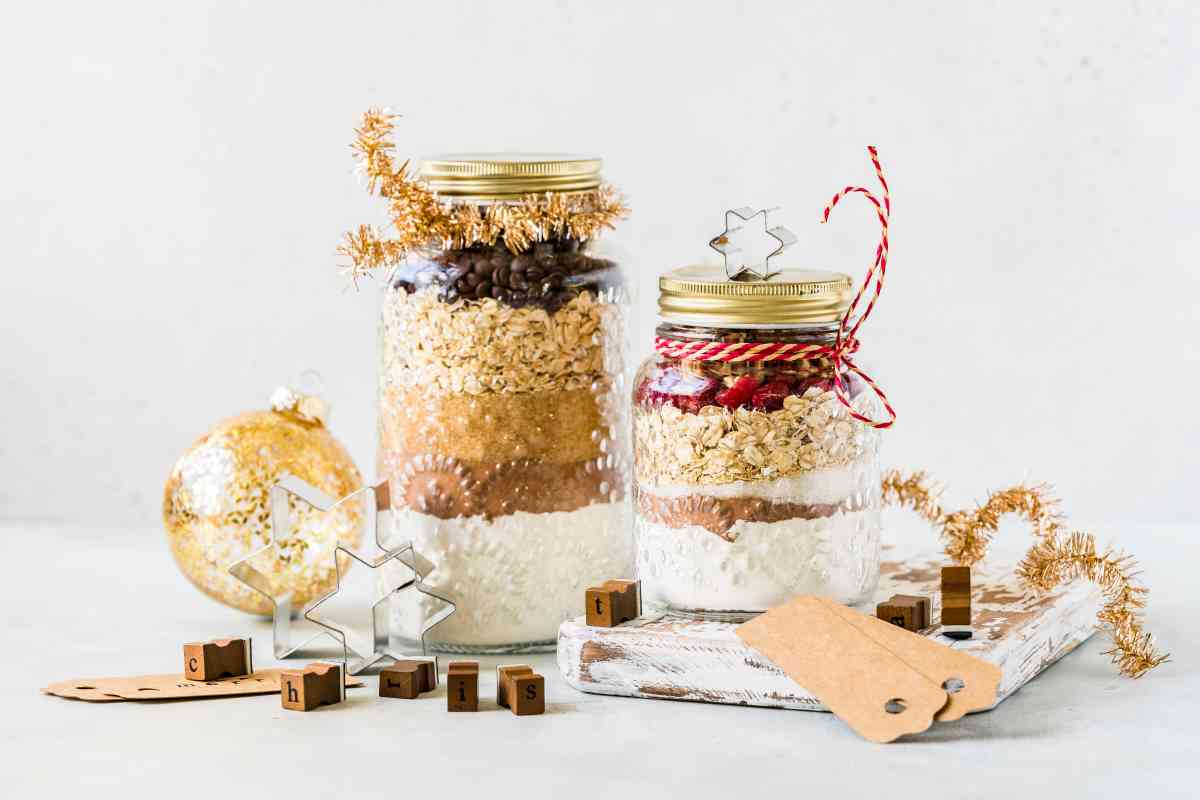 ---
Foodie Mason Jar Gift Ideas
Hot Chocolate in a Mason Jar
A classic favorite for mason jar gift ideas, you can't go wrong with giving someone hot chocolate in a mason jar! While these can sometimes be purchased in stores around the holidays, it's actually quite easy to make them yourself!
You have plenty of options for just how DIY you want to go with a hot chocolate mason jar gift, but in general, you can craft these with relative ease! All you need is a cup of hot cocoa mix (homemade or store-bought) and your toppings of choice!
This can include chocolate chips, marshmallows, and more. You may also consider decorating the mason jar itself, using things like burlap, twine, and occasion-specific décor to really round out the experience!
Homemade Sauces, Jams, and Preserves
For some, sauces and jams in a mason jar can seem underwhelming, but the amount of effort and love that goes into making these kinds of mason jar gifts, along with their practicality, makes them extremely popular gifts!
This also makes a great gift for the most practical people in your life, folks who are invested in long-term food preparation or those who are looking for gifts they can use up that don't add clutter!
Some of the things you may consider for your mason jar canning gifts are homemade marinara sauce, homemade jams or preserves like this elderflower rhubarb jam, pickles, homemade condiments like mustard, and even soup mix!
A Jar of Candy
A simple yet beloved mason jar gift idea, collecting someone's favorite candies and layering them in a decorated jar can make even a straightforward, sugary gift seem extra fun!
The best part about a jar of candy is that the mason jar itself adds a boost of class and cuteness to the gift. Give a mason jar full of candy and watch it become a decorative display item as well as a blessing to the taste buds!
Cookie Mix Jar
Cookie mix jars simply layer together the dry ingredients for homemade cookies. The recipient provides the wet ingredients!
To make a cookie mix mason jar gift, all you need to do is find a great cookie recipe and combine all the dry ingredients in neat layers inside a mason jar. They should keep for a long time and, once opened, will make for the perfect cookies.
This is a particularly popular mason jar gift around the holidays—and most tend to get used during that same baking season!
---
Self-Care Mason Jar Gift Ideas
Spa Day Mason Jar
This is the perfect mason jar gift idea for anyone in your life who needs some pampering! A spa day mason jar can have just about anything you want to add to help someone enjoy a day of rest and relaxation.
Some popular items for this kind of jar are sugar scrubs, bath bombs, individual chocolates, a face mask, and tea light candles. But you can add anything that will fit into your mason jar and enhance the pampering experience!
You can also decorate a spa day mason jar with all kinds of things, from glitter to paint to ribbon and twine, for an added touch of personalized thoughtfulness they're sure to love!
Date Night Mason Jar
A great gift for that special someone in your life or for a couple whose connection you want to help foster and support, the date night mason jar can take on a lot of different forms!
One way to make a date night mason jar gift is to follow similar steps as the spa day mason jar. Include items for one specific date night, such as movie tickets, small bags of candy or popcorn, cookie mix to bake together, etc.
Another option for a date night mason jar is to write out date night ideas with everything from a night in with a movie to some adventures out of the house. Alternatively, you can purchase tokens such as these Personalized Date Night Tokens.
Fill the date night mason jar with these ideas, decorate, and gift to your significant other or a couple in your life to help make date night a fun, exciting adventure for years to come!
Affir-Mason Jar
Mental health has taken center stage in the conversation around the world in recent years. One great way to support the mental health of your friends, family, and loved ones is with an affirmation jar—also nicknamed an "affir-Mason Jar"!
Affir-Mason Jar gifts are fun to make and a great investment in loving someone. The goal is to have a jar full of affirmations the person can pull out during a tough day, as part of their routine, or just for fun, and read something positive that brings a smile to their face and hope in the hardest times.
To make this gift jar come to life, simply take time to write out personalized affirmations for someone you care about. You can also find affirmation tokens for your jar on Etsy. Handwritten affirmations can be broadly based around the person's intrinsic worth and value or tailored to their own dreams, interests, goals, struggles, and life.
Once you have enough affirmations to fill the jar, decorate it however you wish! A personalized jar with the recipient's name, the year of gifting, or an encouraging saying are all popular decorations for Affir-Mason Jar gifts.
---
Personalized Mason Jar Gift Ideas
This is a fairly straightforward and simple gift—all you need is the right number of mason jars and some stencils, stickers, or even pennants, such as these Chalkstock Pennants. You can personalize these kinds of jars however you like.
Besides a standard mason jar with someone's name, a favorite phrase or saying, or stickers, you might take multiple jars with a pennant on each, spelling out a person's name. You might also spell out an important word to them, like home, hope, peace, a holiday, etc.
You also have the option to fill these personalized jars or leave them empty to be filled with whatever the recipient likes! This can be a great gift for older kiddos to store smaller toys or treasures in, for people to use to organize their household items, and so much more.
---
Decorative Mason Jar Gift Ideas
Painted Mason Jars
Hand-painted mason jar gifts are fantastic for so many different holidays and can be enjoyed by folks of all ages! You can often find a seasonal painting class or take a tutorial online for ideas on how to decorate your mason jars.
Some popular decorations are snowmen and Christmas trees, sunflowers, beach scenes, and rustic farmhouse elements. You can paint a mason jar to match anyone's personal tastes, interests, and aesthetics.
Floating Candle Jars
These are especially popular during the holidays! Simply add freshly-cut rosemary, cranberries, and water to fill three-fourths of a broad-mouth mason jar, then add a tealight candle to float on the surface.
As simple as this design is, it's absolutely captivating to look at and can be made with mason jars of various sizes to form a centerpiece. You can also give them to many different people as gifts, adjusting the floating contents to match their unique décor, favorite scents, and various interests.
---
Wrapping Up Mason Jar Gift Ideas
Now that you're ready to get started making your own mason jar gifts be sure to check out our crafting section! This is a great place to learn how to decorate those mason jars, make unique items to go inside them, and so much more.