Autentico Paint just might be my favorite chalk paint line for furniture. I have tried MANY over the years and for decorative paint finishes this one stands out! Check out my first time using Autentico in Gray and White Painted Dresser!
I like to say that every artist has their own creative fingerprint. Now it may not be obviously different from others, however given the exact same paint technique to complete, we will all create our own version. Because of this, I feel there is also a paint for everyone. There is a paint that suite your brush stroke, the dampness you like to work with, the pressure and climate of your work space.
Where is Autentico Paint made?
A paint that the masses love, may just not be your cup of tea! And thats fine. So, I love to bring out the information that may help you decide if a brand is what you may want to work with! (And I cant help but feel convinced Autentico is one that everyone needs to try…)
Created several years back in England, "Autentico Vintage" took off quickly and found its way into the hands of many! Over time an EXTENSIVE line of products were developed to compliment it as well as suit the needs of various types of designers and creators.
From "Esterno Mura", their exterior walls and masonry paint to "Venice", their delightful lime paint for walls and furniture. At Autentico they even manufacture their own line of furniture, and so they know painting wood furniture from the inside out! They genuinely have you covered.
Autentico Paint USA
If you have been around That Sweet Tea Life for very long you have seen that I use many different products in my projects and over time have dedicated much of my work to educating others about paint lines and techniques that will help them along their creative journey.
Recently I reached out to Autentico Paint USA to see if we could collaborate. The USA distributor, Jayne, was happy to set up a phone call and we got to work! I was excited to learn she had really just recently become the USA distributor! (Perfect timing right??) So even as I am writing today I notice more products are becoming available for you!
You can find Autentico Paint in the USA here (aflink) or even find a retailer near you! While I LOVE engaging with you guys, sometimes there is nothing better than developing a relationship with someone local.
Which paint should I use?
If you are hanging out here there is a likelihood you are a furniture painter! So I am going to roll with that and recommend Autentico Vintage Paint which is formulated specifically for use on furniture. Its amazing to use on furniture restoration, up cycling, and makeovers.
In my tests I found it to have mid-level porosity. While its highly porous, it only accepts so much absorbed into it. This is exactly what I prefer! While it will accept wax products, you can bet that the color will tend to be more uniform and the varnishes and top coats we love will also play nicely with it! Because there is a degree of self sealing, this will help you along your painting path by even controlling how many impurities can bleed through.
Because Autentico Paint is chalk based, adhesion will be incredible. While I will never recommend a no prep philosophy, this paint will cover our prep imperfections! Even when I clean but perhaps rush or am distracted, Autentico Vintage Paint works awesome to cover me! It's so dependable.
How do I prepare my furniture for Autentico Vintage Paint?
Autenticos Vintage Paint is what I'd consider a low prep paint. This means there is breathing room while you prepare your piece so that you don't have to stress through the process! In addition they have put together all the most reliable products you need to prepare the perfect base for your gorgeous new finish!
What I love about this is I know the level of testing they have done between products. This means less variables to get in the way of your gorgeous work. Of course as we become more seasoned, we learn where and how to break the rules. But to begin our artistic journey this is like paying for insurance! Let us take a look at what they have! …in ABC order for easy reference later.
OMNICLEAN: Found here! (aflink) Use this stuff to make sure your surface is completely free of any dirt, oils, or fats. It can be used straight for really highly polluted surfaces or dilute 1 part to 10 parts water!
TINTED PRIMER: Found here! (aflink) Primer is great to really seal off your surface, prevent bleed for high bleed wood furniture, and give you even paint absorption. This can tend to be very important for a gorgeous end result!
WHITE PRIMER: Found here! (aflink) White Primer is a REALLY great idea before you paint with white paints because it seals everything properly and it also begins to introduce the HARDEST color to paint evenly! White has very little pigment and its more difficult to brush it on without displacing the pigments that do exist. Also, white is far more prone to bleed than colors. So, priming with a white primer just helps the process along.
BIO STRIP: Found here! (aflink) Need to strip an old piece of furniture? Have latex paint, or emulsion paint on wood, brick, or the like? This stuff is solvent free and will get the job done for you!
Is there an Autentico Wax for furniture?
Uhm YES! Not only is there the clear wax but there are 11 other variations of their Furniture Wax! These are more subtle color variations over your current substrate than a gilding wax. While you can build color, you can also simply use over your paint and it looks similar to a glaze.
Autenticos Furniture wax is perfect for those that aren't quite ready to layer paint. Because the paint is semi porous, you don't have to worry to much about the wax overtaking the color and instead it simply adds depth in the color of your finish.
What is also great, is they have a wax trial kit! You can find it here (aflink) So, if you aren't sure you can simply grab a clear (because its an essential) but then grab a kit where you can add your choice of three colors! You will receive 2 ounces of each color you choose. I absolutely recommend trying Anthracite but they also have metallics in gold, silver, copper, and bronze!
What top coat should I use with Autentico Vintage Paint?
If you are not using wax, Autentico offers their own sealer as well as Polyvine Decorators Varnish which I have enjoyed using for years! Its the perfect go to sealer for my decorative finishes and super easy to apply. You can find it here through Autentico USA or here on Amazon (aflink).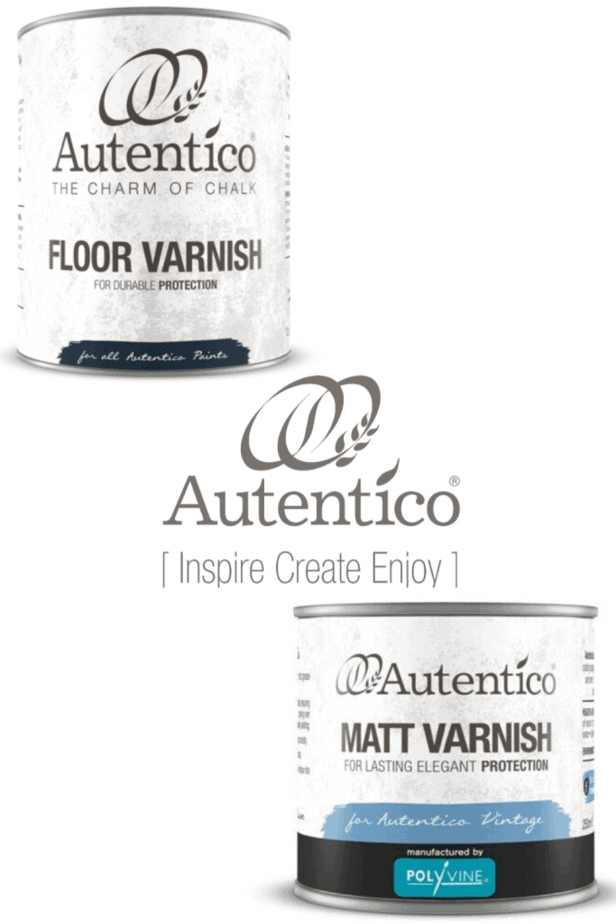 What embellishment products does Autentico Offer?
Now I haven't had the chance to try them yet, and will certainly update you when I do BUT Autentico offers a LARGE selection of different products to take your project to the next lever. Lets look at the various options. In ABC order of course… ha!
APRON & BRUSHES: Found here! (aflink) Who doesn't need and apron? And from the Large Flat Application brush (great for their Venice paint, or I would use for glazes and dry brushing) to their pointed brush, they have any brush on hand that you may need for your artistic journey!
ART MEDIUM: Found here! (aflink) Art Medium Transfer Gel is used by lots of artists across different niches. With this special product you can take any image and apply it to your surface!
CRACKLE MEDIUMS: Found here! (aflink) Want to layer your favorite colors in a crackle effect? They have specially formulated crackle Base, Top Coat, and Glaze to perfect your crackly goodness!
DECOUPAGE MEDIUM: Found here! (aflink) Is the perfect weight for decoupaging your piece with a gorgeous piece of tissue paper or decorative napkin!
GOLD LEAFING: Found here! (aflink) For a truly authentic metallic look you can use their clear or RED size which acts as a glue for the metal leaf which comes in Gold, Silver, and Copper. THEN you can even apply their Brown Patina Glaze for an aged look.
METALLICO: Found here! (aflink) Metallico paints are super shimmery metallic paints that come in NINE different variations! I could just see splattering a piece ever so lightly with Meteorite for a creative punch!
PATINA POWDERS: Found here! (aflink) They also offer patina bases and powders you can use to create an incredible genuine looking patina that you can really control. Unlike reactive sprays, these can be strategically layered and combined to create crusty natural looking patina finishes you will really enjoy!
SEA SALT FIZZ: Found here! (aflink) First we have this DELICIOUS Sea Salt Fizz that creates a crusty crazy cool texture through a bubbly reaction that I KNOW you will LOVE. It looks like so much fun!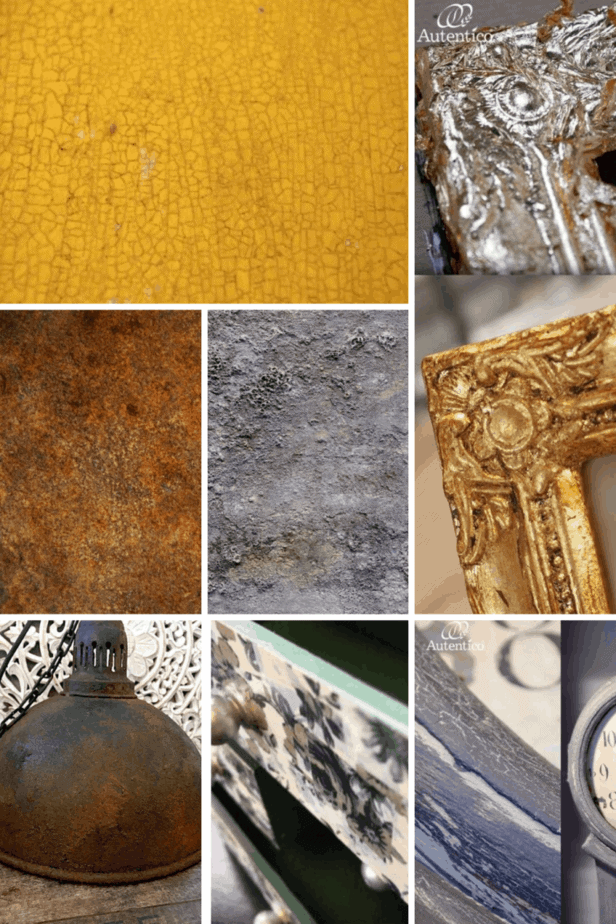 Pieces painted in Autentico Paint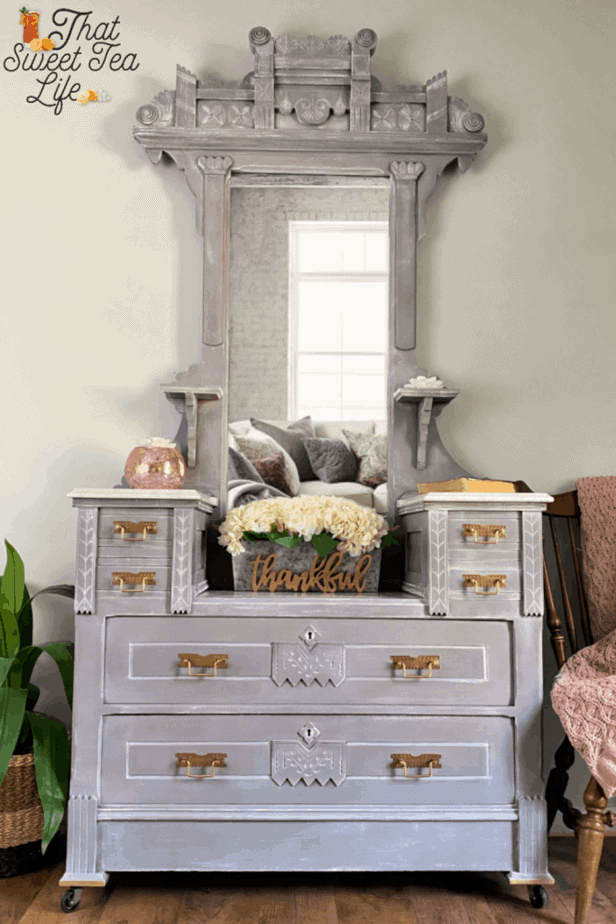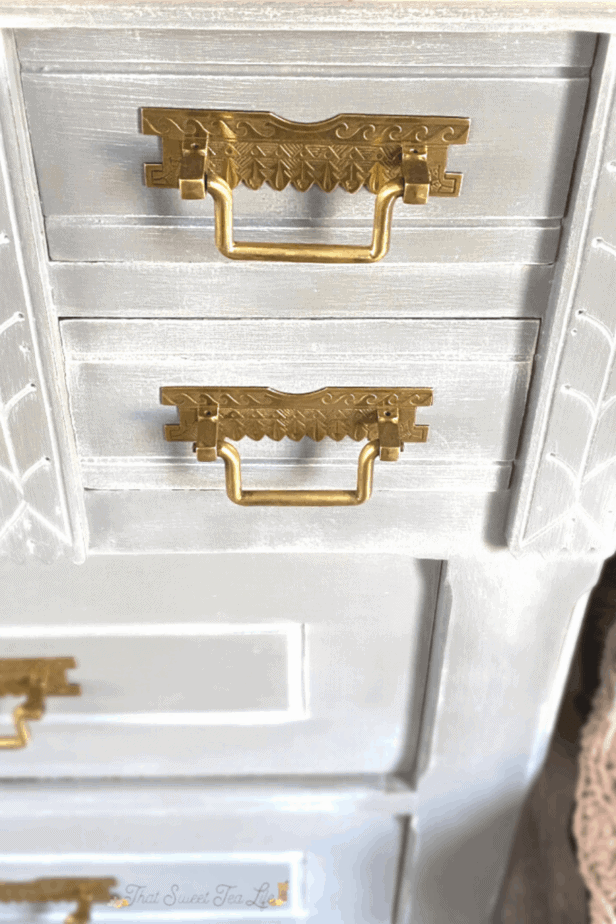 About the Author
Latest Posts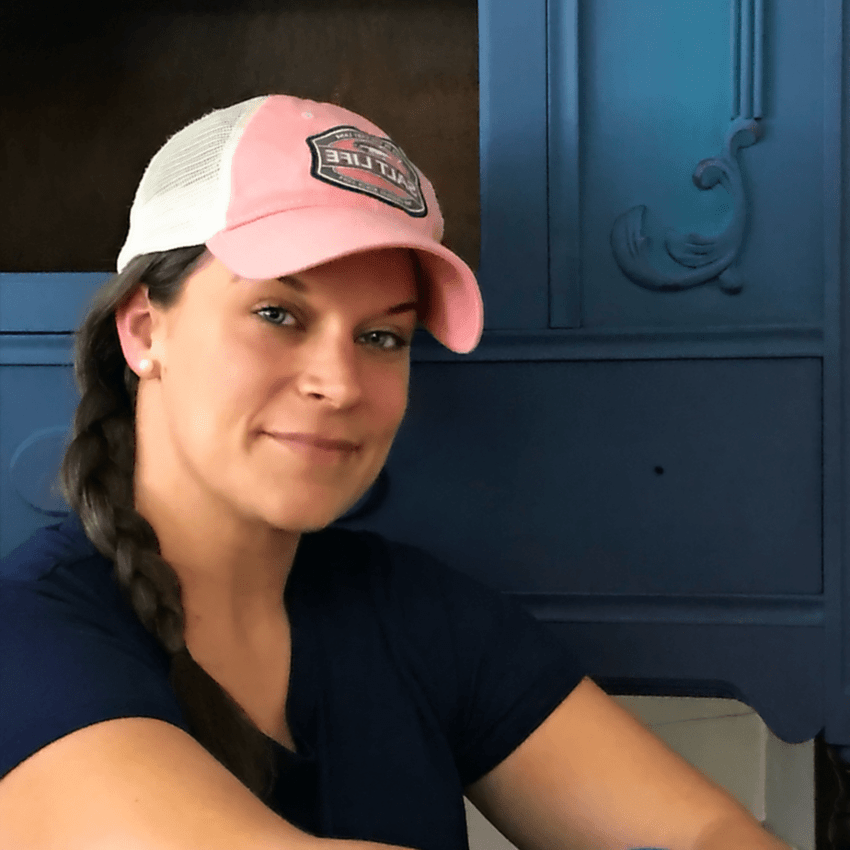 Thea Osborne is a celebrated blogger renowned for her expertise in DIY and paint techniques. With a keen understanding of Southern culture, Thea's commitment to producing engaging and informative content, coupled with her detailed tutorials, inspire her readers to embrace their own creative pursuits.
Thea's passion and creativity have left a lasting impact in the DIY community, transforming "That Sweet Tea Life" into a thriving and cherished resource.